Content marketing is a unique way to gain visibility, build trust and drive traffic to a website. Regarded as one of the most effective forms of digital marketing, the main goal behind content marketing is to create a unique strategy that reaches and converts ideal customers. Incorporating quality and interactive content can improve content marketing a lot. It helps businesses reach, engage and convert customers by addressing their unique business challenges and needs. If you looking to create a custom content marketing strategy for your business, invest in content writing services to generate right and valuable content and optimize it to improve your site's search ranking.
What is Content Marketing Strategy?
'Content marketing' and 'content marketing strategy' are distinct terms. Content marketing is process of marketing a brand using top quality and valuable content to retain existing customers, attract prospective ones, and build a relationship with the target market. A content marketing strategy, on the other hand, is the framework that allows the business to create effective content that the audiences will respond and can help them achieve their marketing goals.
Typically, organizations use content marketing to build an audience and achieve higher lead quality, faster conversions, and increased revenue. A content marketing strategy is a specific set of tactics used in the development and management of content. It uses various media, such as blogs, videos, podcasts, and/or social media posts to achieve specific business ends. Companies also use their content marketing channels to get feedback. But regardless of the goal, the final "content mix" – whether it's a blog, your Facebook page, your Twitter account, or all of the above – should consistently and effectively promote messaging, provide a great user experience, and enhance your business's image.
How to Build a Successful Content Strategy
Creating a successful content strategy that helps drive sales and boost the growth of a company involves considering several important aspects. By improving brand awareness, an effective content marketing strategy helps to generate leads, build credibility and trustworthiness with the target audience, and boost SEO rankings. Informative content with the right, target keywords, high-quality back links etc. improves visibility on search engines. Here are the top elements of a great content strategy –
Begin with Clear Goals – A successful content marketing plan begins with a clearly stated goal. Different types of marketing tactics work to achieve different goals. Some common goals include – generating brand awareness, increasing web traffic, generating new traffic, converting new customers, improving customer retention and upselling. The specific goals you choose will determine the type of content and channel for each marketing tactic. It is perfectly acceptable to have multiple goals. However, it is important to understand that not all content will work for every objective. Therefore, it is advisable to focus on creating specialized content.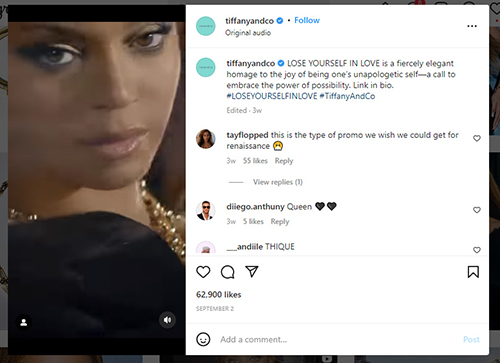 Identify Your Target Audience – Start by identifying your target audience, including their demographics and their pain points. This, of course, will largely depend on the specific product or service. Basically, it is important to talk to the right people, in the right language. There are a number of ways to find this information, including mining digital data, sending out surveys, and interviewing customers. Surveys, interviews, focus groups, and marketing databases are all great sources of information.
If you are on a budget, it is possible to send a quick survey to current customers, interview sales team or even post a question to social media channels. The next step is to apply this knowledge to the current content and identify the key area where it hits the mark and where it could be improved. For digital marketing purposes, it is important to perform a detailed keyword research and identify which specific phrases are getting high ranks, who is linking to them, for which phrases they need to be improved and their social media presence. Be sure to note search intent, volume, and relevancy.
Create Targeted Topics – Create a compiling a list of potential topics that are relevant to the specific content strategy. To analyze a specific topic, determine how it will fit with your organizational goals. For instance, if a camping supplies company is seeking to educate consumers about their brand, a blog post on a topic "Top 5 Campfire-Building Mistakes" could draw in curious web searchers. This will give them familiarity with the brand. It is always important to approach every topic from new angles.
Develop the Right Content and Channel Mix – Finding the right keywords and creating quality content is the first challenge. The next challenge is to identify the channels that can be used to distribute the content. There are different channels to distribute different types of content. For instance, shorter content is great for Twitter, while long form will perform better on LinkedIn or Medium. Videos are great for YouTube, images go high on Instagram, and infographics are good on almost any network. The content strategy will help identify how to best distribute content through this plethora of channels and devices.
Take time to understand which ones appeal to target customer groups. For instance, some customers want a discount coupon sent to their phone, or they might want to read a blog post while lying in bed with their tablet. Do some research to find out which channels your audience uses, as well as the best practices for each channel.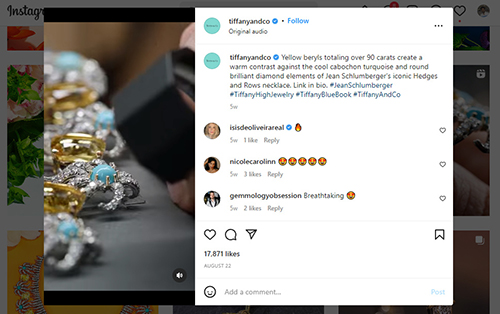 Engage the Customer – As customers are at the heart of content marketing, every specific strategy designed must be geared towards their particular interests. Everything in the strategy – right from the content's voice and tone, to the types of content created and different channels used – must work towards this end. While designing s strategy to engage target audience group, it is important to keep two things in mind –

Which stories will delight target audience – Does your audience want to read about sales promotions or about success stories? Do they enjoy lists and quizzes, or how-to guides? Do they enjoy reading about science or do they prefer light cat memes?
Which stories will make the biggest impact – One of the biggest strength of content marketing is its ability to turn customers into advocates. For example, a video demonstration of a product performance can encourage people to share it with their friends, creating even more potential leads. Therefore, always think about what stories will influence target customers.
Think Small – When it comes to content, feeding information in smaller doses can turn to be more effective. Too much content can overwhelm and turn away the audience. Also, focus on posting appropriate type, length and feature for each particular content. For instance, if you plan to create a groundbreaking product update, instead of jamming it all into a long blog post, first post a demo video on your YouTube channel. This can be followed by a behind-the-scenes interview on your blog, FAQs on your website, and finally, a series of short, enticing tweets.
Measure Analytics – Once the content gets created and distributed, it is important to evaluate and see what's working and what's not. It's time to dive into the analytics. Just looking at the numbers of shares, clicks, or purchases through the website is not enough; rather, look for the "why?" Try to understand what type of content succeeded and where other pieces failed, why the certain content worked well only on one channel, but failed on another. Google Analytics can be extremely helpful for this step.
Key Performance Indicators – While analyzing the content performance, it is equally important to find key performance indicators (KPIs) to back it up. Again, what you measure will depend on the specific goal. Some KPIs that may be considered include – organic web traffic, sales opportunities generated, keyword ranking changes, social shares and engagement, inbound links, and cost-per-lead.
Have a Checklist in Place – As mentioned above, creating and executing content strategy requires plenty of time and resources. So, it's important to develop a clear and definite plan. While creating a checklist, cover the following elements right from the start –

Content Marketing Goal – This involves having a clear understanding about the content marketing objective – whether it is to increase users, website traffic, social shares, gaining feedback. Always set SMART (Specific, Measurable, Actionable, Realistic, and Timely) goals.
Current Market/Industry Analysis – Analyze the current market situation to check whether the industry is growing/shrinking, company growth (their performance analysis in the last quarter or year), competitive analysis, size of the content marketing budget and analyze how target customers are rating a brand. In short, clearly analyze where a specific brand stand and set the content strategy based on that specific goal.
Design a Specific Strategy in Place – This involves analyzing how to put a specific strategy in place and how to allocate the required time and resources towards that strategy. Many companies start with ambitious plans, and then decide that they don't want to spend much. In such cases, it is important to alter strategies based on the specific budget.
Measure the Strategy's Effectiveness – Get all the necessary measurement and analytics tools in place for all marketing channels, and determine the schedule for reviewing analytics. Make necessary and effective adjustments based on the specific strategy and analytics data in place.
Editorial Calendar – Many companies fail at content marketing due to lack of planning. Figure out the best time to release or publish each piece of content. This will again vary based on the target audience and platform, so there are no hard and fast rules. Be aware that regularly producing and publishing content takes a lot of work. If you don't have a content calendar to keep everything on track, chances are more likely to fall behind. Always work a few months ahead or even the next quarter (depending on the industry and resources) and have enough content in the pipeline ready to go. This offers more flexibility (in case a new opportunity or emergency comes up) and reduces the stress of content creation.
Build SEO-Friendly Pages – If you have built all your pages and loaded them with great content, but find people are not visiting, it's because the content is not optimized for search. This means people can't find or locate the content that you posted. Proper Search Engine Optimization (SEO) ensures that a website page is "search friendly," and shows up near the top of search engine results when users search for products and services within your industry. Including relevant keywords in the content is one of the most important measures that can be taken to build SEO-friendly pages. There are many tools (including Google AdWords' free keyword research tool) that can help optimize a blog, website and other channels. However, overdoing it can prompt search engines to penalize the content and place it lower in search rankings. Therefore, it is always better to strike a clear balance in this area.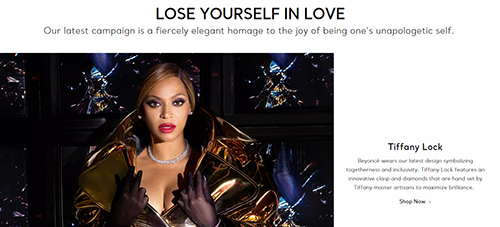 Image Source:
Ongoing Analysis on Progress – If you have a specific business objective in place, it is important to check whether you are on the right track towards achieving the goal. Make a list of Key Performance Indicators (KPIs, or "metrics"), benchmarks and milestones to achieve. For instance, if your goal is to attract 10,000 unique visitors in a month, or generate 10 daily comments on each blog post, there are several tools that can be used. Once the specific content strategy gets implemented, it is possible to use measurement data to do "course corrections" by regularly reviewing and adjusting goals or tactics.
The future of content marketing is bright. Creating high quality, informative content is the key for improving search engine ranking. An effective content marketing strategy will improve online visibility, boost the company's image, and improve sales and lead to conversions. However, creating a good content strategy requires significant amount of time, effort and resources. A reputable digital marketing services company can help you develop quality content that can attract and engage your target audience and achieve top ranking on search engines.