Get a Custom Solution Today!
Customized Social Media Optimization Strategies for Enhanced Brand Visibility
Be perceived the way you want for your target audience.
Our comprehensive social media optimization (SMO) strategies are designed to increase your brand's visibility, engagement, and performance on social platforms. Being a professional social media agency, MedResponsive can assist in building the right social media marketing strategies that can connect your brand to targeted customers. Our experts utilize modern and innovative strategies to connect with your target audience.
Benefits of Social Media Optimization Services
We focus on understanding your long-term goals and determine the best tactics that will help achieve your goals. Here are the benefits offered by our social media solutions.
Increased online visibility
Enhanced brand awareness
Targeted audience engagement
Improved website traffic
Better social media ROI
Stronger customer relationships
Cost-effective marketing
Data-driven insights
Competitive edge
Time-saving automation
Boosted conversions and sales
Effective reputation management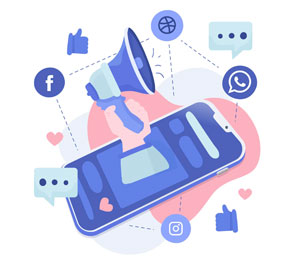 We enhance our social media optimization efforts with our digital marketing expertise.
Discuss your goals with our Social Media Content Manager!
Our Custom Social Media Management Services
Profile Optimization
Our expert team focuses on refining and enhancing every aspect of your profile, from eye-catching profile pictures and captivating cover photos to well-crafted bios and strategically selected keywords. We optimize your social media profiles on platforms such as Facebook, Twitter, Instagram, LinkedIn, and others to ensure they represent your brand effectively.
Social Media Listening
We monitor social media for mentions and discussions related to your brand, allowing for timely responses and reputation management. By actively listening, we can promptly respond to inquiries, address concerns, and engage in meaningful conversations. We use the helpful data to adjust social strategies, fine-tune content, and refine your online brand presence.
Content Strategy
Our social media content services include creating and curating engaging posts, images, and videos that resonate with your brand. From a well-planned content calendar to the selection of the most relevant topics, and media formats, we leave no stone unturned. Our strategy is designed to not only capture attention but also to drive user engagement and conversions.
Video Marketing
The attractive, informative, and shareable video content for storytelling, tutorials, and product showcases, catering to the growing demand for video on social media. We not only produce outstanding content but also strategize its optimal distribution across various social media platforms to stay ahead of competitors, and maximize visibility and engagement.
Ad Campaigns
We create and manage social media ad campaigns to expand your reach and target specific audience. Our campaigns are the rocket fuel that propels your social media presence. Whether you aim to increase website traffic, or boost sales, our team tailors each campaign to your unique goals. We also focus on monitoring performance, and fine-tuning strategies.
E-commerce Integration
This involves successfully integrating social media with your e-commerce platforms for seamless shopping experiences directly on social platforms. We streamline the shopping experience for your customers by enabling them to make purchases without leaving the social media sites. From product catalogs to secure payment gateways, we optimize every aspect of the e-commerce process.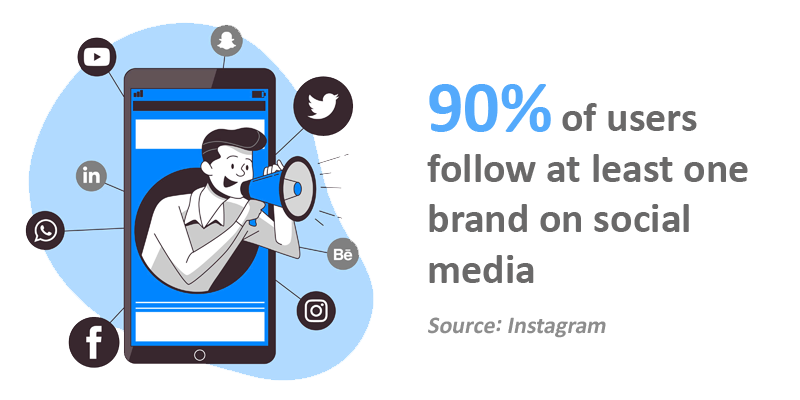 Let that brand be yours!
Maximize your reach and impact on social media platforms with our SMO services.
Call (800) 941-5527!
Increase in social engagement
Our Social Media Marketing Process
Our social media optimization process begins by conducting in-depth audience research to understand your target demographic, and content creation that resonates with your audience. Through continuous monitoring, data-driven optimization, and engaging ad campaigns, we ensure that your brand remains at the forefront of the digital landscape, building lasting connections and driving tangible results.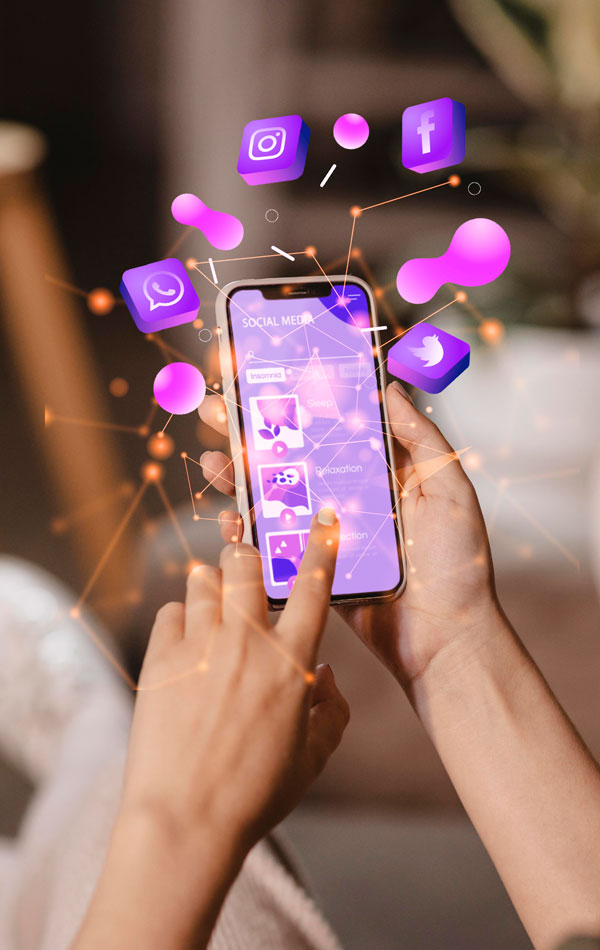 Why Choose Our SMO Services?
Experienced team of social media marketers
Proven track record in SMM
Customized social media strategies
Engaging and relevant content
Data-driven insights
Cost-effective solutions
Reputation management
Transform your social presence!
Request a customized social media optimization plan now!
Call (800) 941-5527!
Testimonials
"We had a beautiful website for sure. However, we were in a fix as to the kind of content that would help popularize our healthcare services online. We consulted MedResponsive. The SEO team there assured us of a great online presence that would boost our prestige. That is just what we got. We got fantastic SEO content not just for our website but also for articles, press releases, and the like, all of which boosted our business. We were able to achieve our business goals faster than we expected and for a great price."
Multi-specialty healthcare, NYC
Testimonials
"I just can't believe the business growth we've achieved ever since we partnered with MedResponsive. It was a pleasure working with them. They are hard-working, knowledgeable, and highly responsive. Their efforts have been effective and met our needs."
Medical Transcription, Tulsa
Testimonials
"Our business is stronger because of MedResponsive's efforts and dedication, I would be happy to recommend them to anyone. Very happy with the SEO work."
Rich A
Testimonials
"The team did an amazing job at boosting my search engine rankings. Helped me bring lots of traffic to my website. Thank you for the great work."
Rich A
Testimonials
"I would like to say thank you to MedResponsive's core team, who have worked well to bring us significant gains in search engine traffic, conversions, and customer base. You're just the best, easy to work with for our SEO and social marketing needs. Perfect work and excellent support."
JJ Bender LLC
Testimonials
"After approaching several search engine optimization companies with practically no significant results, I'm finally getting value for my money. The efforts of your SEO analysts have really paid off for us. We have front page rankings for many of the products we sell, doubled leads, and an enviable bottom-line."
Online store, Bohemia, NY
Social Media Optimization FAQs
Why do I need SMO services?
SMO services help you use social media platforms to boost your online presence, connect with your target audience, and drive meaningful results, such as increased website traffic and conversions.
How can social media optimization benefit my business?
SMO can enhance brand awareness, build a strong online community, drive website traffic, and improve your brand's reputation in the digital space.
Which social media platforms should I focus on?
The choice of platforms depends on your target audience. We can help identify the platforms where your potential customers are most active and tailor our SMO strategy accordingly.
What's the difference between SMO and SEO?
SMO focuses on optimizing your social media presence, while SEO (Search Engine Optimization) is about optimizing your website to rank higher on search engines. Both are essential for a comprehensive online strategy.
How long does it take to see results with social media management services?
The timeline varies depending on your goals and the current state of your social media presence. Generally, you can expect to see noticeable improvements within a few months.
Can I measure the ROI of social media marketing efforts?
Yes, we provide analytics and reporting to track key performance indicators like engagement, website traffic, and conversions, allowing you to measure the ROI of your SMO investment.
Is SMO a one-time effort, or is it an ongoing process?
SMO is an ongoing process because social media trends and algorithms change. We continuously adapt and optimize your strategy to ensure long-term success.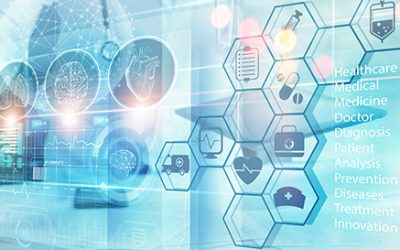 Electronic Health Records (EHRs) have emerged as a vital component in healthcare technologies, revolutionizing how patient data is stored, managed, and accessed. As technology continues to advance, EHRs will likely play an even more significant role in transforming...