Get a Custom Solution Today!
Transform Your Ideas into Reality with Custom Web App Development Services
Specialized in web app development, MedResponsive is committed to creating powerful, reliable, and easily expandable web applications. Our core expertise lies in crafting tailor-made web applications, accurately choosing the ideal technology stacks to harmonize with your business goals, and drive you toward optimal growth.
Our team is experienced in creating functional and dynamic applications that suit the needs of specific businesses. Our application development services are designed to empower your business operations and align with the dynamic demands of today's ever-changing market landscape.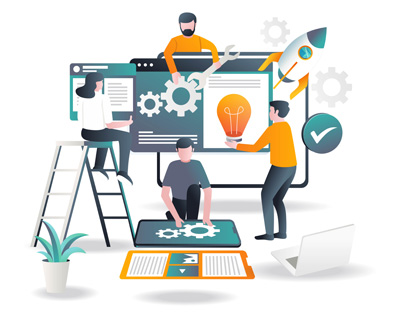 Benefits of Custom Web App Development Services for Business
Enhanced online presence
Streamlined operations
Improved user experience
Customer engagement
Accessible anytime, anywhere
Comprehensive Web Application Development Solutions
SaaS Development
With a deep commitment to cutting-edge technologies and user-centric design, we create SaaS applications that meet and exceed the unique needs of our clients. Whether you're a startup looking to launch your first SaaS product or an established enterprise seeking to migrate to the cloud, our expertise ensures a tailored and seamless transition to the world of SaaS, allowing you to focus on what truly matters – growing your business.
E-Commerce App Development
Our services are designed to supercharge your online retail presence and drive business growth. We specialize in creating feature-rich, user-friendly e-commerce applications that provide seamless shopping experiences for your customers. From user-friendly interfaces and secure payment gateways to inventory management and order processing, our apps are equipped with a suite of tools to enhance your online retail operations and achieve e-commerce success.
Front-end Development
Our team of skilled front-end developers are dedicated to transforming your vision into a visually stunning, highly interactive, and responsive interface. They excel in HTML, CSS, and JavaScript, crafting pixel-perfect designs that will captivate your audience. An experienced hand in providing web development services, we understand that the front-end is the face of your digital presence, and it's where the user engages with your brand.
API Integration
We specialize in seamlessly connecting your web app with third-party APIs, empowering your application to harness the power of various platforms and services. Our team of developers has a deep understanding of API protocols, allowing us to facilitate data exchange, automation, and extended functionality, all while ensuring the reliability of your app. We enable your application to leverage the broader digital ecosystem to its fullest potential.
Back-end Development
Here, we form the robust foundation that powers your digital ambitions. Our back-end developers are skilled in various programming languages and frameworks, allowing us to create scalable, efficient, and secure server-side solutions. Whether it's handling complex business logic, managing databases, or ensuring the security and reliability of your application, our expertise guarantees that your back-end is not only a supporting pillar but a competitive advantage.
Web App Maintenance
Our dedicated team of experts is here to ensure that your web app remains secure, up-to-date, and optimized for peak performance. We provide a range of maintenance services, including regular updates, bug fixes, security patches, and continuous monitoring to preempt issues before they disrupt your operations. We understand that your web application is not a one-and-done project, but a dynamic tool that needs regular care and attention.
Fluent in any Technology or Language you Need
HTML5
Vue.js
Flutter
CSS3
Django
GitHub
JavaScript
MySQL
Kubernetes
React
Laravel
Node.js
Angular
ASP.NET
Redis
Take your business to the next level with our web app development solutions!
Get in touch with us at (800) 941-5527!
Our Web App Development Process Flow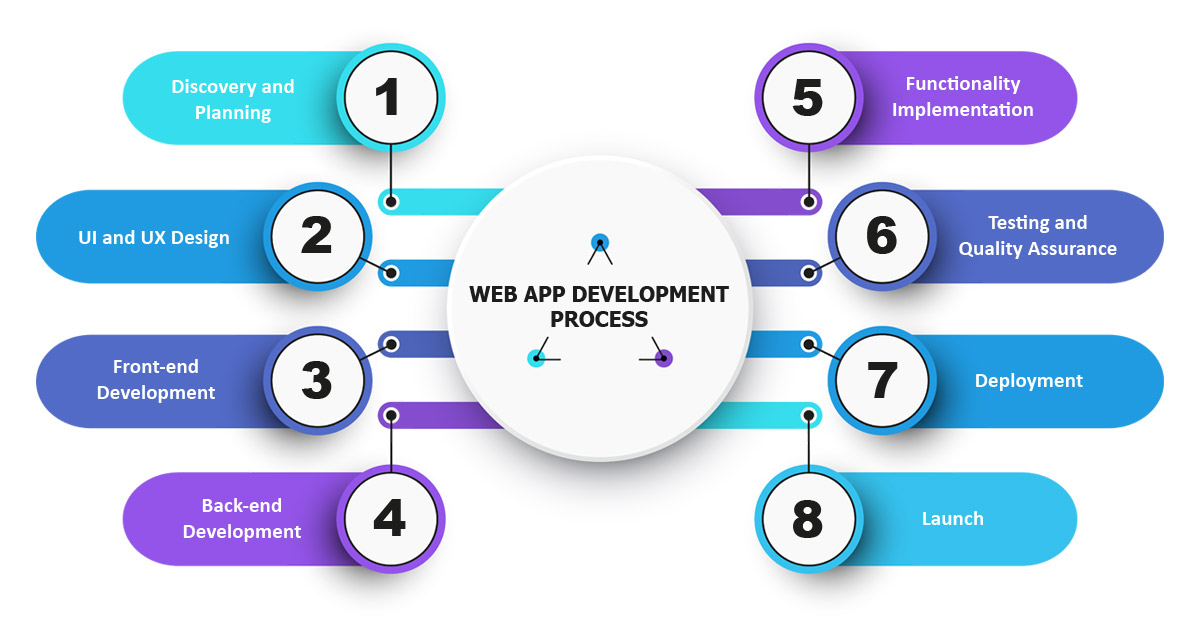 Discovery and Planning
Creating a project plan and roadmap to understand your project goals
UI and UX Design
Design the user interface (UI) and user experience (UX)
Front-end Development
Write HTML, CSS, and JavaScript code to build the user interface
Back-end Development
Develop the server-side logic and database architecture
Functionality Implementation
Develop the core features and functionality of the web app
Testing and Quality Assurance
Conduct thorough testing to identify and rectify any bugs
Deployment
Prepare the web app for production
Launch
Officially release the web app to the public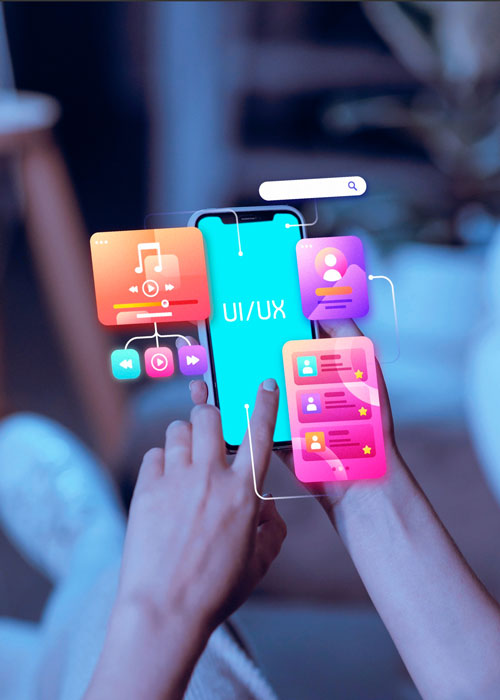 Why Choose MedResponsive?
Cutting-edge technology
Scalability
Competitive pricing
Proven track record
Ongoing support
Robust security measures
Testimonials
"We had a beautiful website for sure. However, we were in a fix as to the kind of content that would help popularize our healthcare services online. We consulted MedResponsive. The SEO team there assured us of a great online presence that would boost our prestige. That is just what we got. We got fantastic SEO content not just for our website but also for articles, press releases, and the like, all of which boosted our business. We were able to achieve our business goals faster than we expected and for a great price."
Multi-specialty healthcare, NYC
Testimonials
"I just can't believe the business growth we've achieved ever since we partnered with MedResponsive. It was a pleasure working with them. They are hard-working, knowledgeable, and highly responsive. Their efforts have been effective and met our needs."
Medical Transcription, Tulsa
Testimonials
"Our business is stronger because of MedResponsive's efforts and dedication, I would be happy to recommend them to anyone. Very happy with the SEO work."
Rich A
Testimonials
"The team did an amazing job at boosting my search engine rankings. Helped me bring lots of traffic to my website. Thank you for the great work."
Rich A
Testimonials
"I would like to say thank you to MedResponsive's core team, who have worked well to bring us significant gains in search engine traffic, conversions, and customer base. You're just the best, easy to work with for our SEO and social marketing needs. Perfect work and excellent support."
JJ Bender LLC
Testimonials
"After approaching several search engine optimization companies with practically no significant results, I'm finally getting value for my money. The efforts of your SEO analysts have really paid off for us. We have front page rankings for many of the products we sell, doubled leads, and an enviable bottom-line."
Online store, Bohemia, NY
Custom Web App Development FAQs
What types of web apps can you develop?
We specialize in a wide range of web apps, from e-commerce platforms and content management systems to custom business solutions and mobile-responsive apps. Whatever your vision, we can bring it to life.
How long does it take to develop a web app?
The timeline varies depending on the complexity and features of the app. We work closely with you to establish project timelines and milestones, ensuring a transparent development process.
Do you provide ongoing support and maintenance?
Yes, we offer comprehensive support and maintenance packages to keep your web app up-to-date, secure, and performing optimally. We're here to assist you long after your app is live.
Can you integrate third-party services and APIs into my web app?
Absolutely! We have extensive experience in integrating APIs and third-party services to enhance the functionality of your web app, from payment gateways to social media integrations.
How do you ensure the security of web apps you develop?
Security is a top priority. We follow industry-best practices, conduct regular security audits, and implement robust encryption and authentication mechanisms to safeguard your web app and user data.
What technologies do you use for development?
We stay up-to-date with the latest technologies and frameworks. Our stack includes popular technologies like HTML5, CSS3, JavaScript, and a variety of back-end technologies to ensure your app is cutting-edge.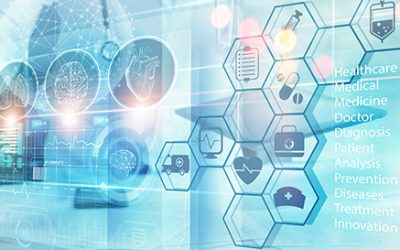 Electronic Health Records (EHRs) have emerged as a vital component in healthcare technologies, revolutionizing how patient data is stored, managed, and accessed. As technology continues to advance, EHRs will likely play an even more significant role in transforming...