Get a Custom Solution Today!
Professional CMS Development Services to Manage Your Content Effectively!
Our CMS development services are designed to help businesses with swift and cost-efficient web content management, fostering website lead generation effectively. We are experienced in developing customized CMS systems and integrating it with other systems to provide consistent content across your organization, streamline customer onboarding and marketing campaigns, facilitate seamless publishing and updates of product information, and achieve additional operational efficiencies.
Let us help you ensure a strong web presence!
Our expert CMS developers are well-versed in WordPress, Joomla, Drupal, SharePoint, Sitecore, WIX, Adobe Experience Manager, Umbraco and others.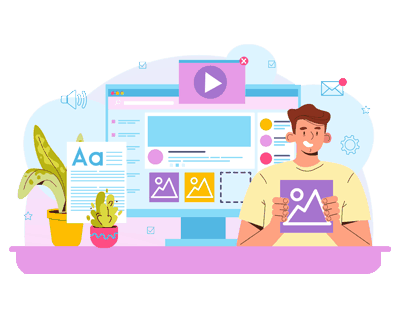 Transform your business with our custom CMS solutions.
Custom CMS Development Services
Our CMS development services are designed to empower businesses to effortlessly manage their websites by facilitating easy updates and modifications to the content. We create crafted-to-fit content management solutions that can successfully meet your unique business needs.
CMS Integration
We ensure seamless integration of CMS with other systems for enhanced functionality and efficiency. We incorporate various components, such as third-party tools, e-commerce platforms, social media channels, APIs, databases, and more, into the core CMS framework.
E-commerce CMS Development
Our services help craft tailored solutions for businesses venturing into the digital marketplace. These specialized services involve the creation and customization of content management systems specifically designed to meet the unique needs of e-commerce operations.
CMS Migration Services
Our team can assist with reliable and smooth migration of content management systems with minimal downtime. Benefit from seamless transition of digital content, data, and functionalities from an existing CMS to a new and improved system.
Third-Party API Integration
This service involves incorporating external APIs into the CMS framework, expanding its functionality and connectivity. We meticulously design and implement these integrations to facilitate data exchange, and enrich the
overall user experience.
CMS Plugin Development
Our team creates and integrates custom plugins to enhance the functionality and features of your CMS. These plugins range from adding specific functionalities such as e-commerce modules and social media integrations, are invaluable tools for a business.
Support & Maintenance
MedResponsive's support and maintenance team can provide the best support solutions for your website or application, whether it is CMS architecture, performance tuning, testing, SEO or caching among others. We are available round the clock for your assistance.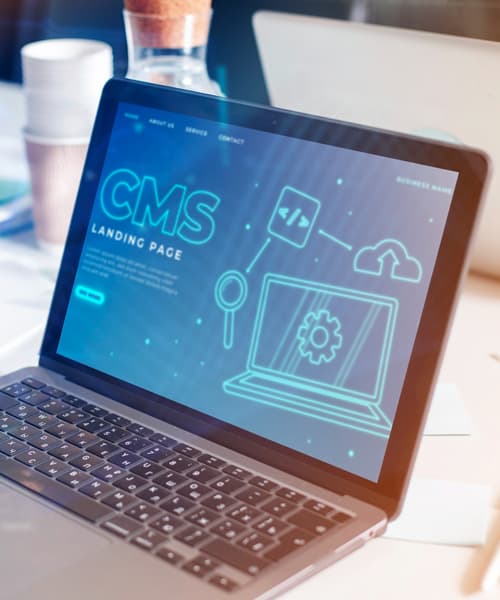 Why Choose MedResponsive?
Expertise and experience
Customized solutions
Cutting-edge technologies
Transparent communication
Timely delivery
Post-deployment support
Cost-effective solutions
Proven track record
Our CMS Development Process
Our custom CMS development process involves the following key stages to ensure the creation of a robust system. We keep you updated throughout the development cycle, and ensure timely implementation of the system.

Can you integrate my existing systems with the CMS?
Absolutely! Our services include seamless integration with existing systems, ensuring a cohesive and interconnected digital ecosystem.
Is the service suitable for small businesses?
Yes, our service is highly beneficial for small businesses. It streamlines content management, reduces costs, and provides a scalable solution that grows with your business.
How long does it take to develop a custom CMS for my business?
The development timeline varies based on project complexity and requirements. We work efficiently to deliver timely solutions without compromising quality.
How long does it take to develop a custom CMS for my business?
The development timeline varies based on project complexity and requirements. We work efficiently to deliver timely solutions without compromising quality.
Can I update and manage content on my own after CMS Development?
Sure! Our CMS solutions come with user-friendly interfaces, enabling you to easily update and manage content without technical expertise.
Is the service secure for handling sensitive business data?
Yes, security is a priority. We implement robust security measures to protect your CMS, ensuring the confidentiality and integrity of your business data.
Can you provide ongoing support after the CMS is live?
Certainly! Our commitment extends beyond deployment. We provide post-deployment support, updates, and assistance to ensure your CMS operates seamlessly.
Benefit from custom-built CMS solutions!
Let's Discuss! Call (800) 941-5527!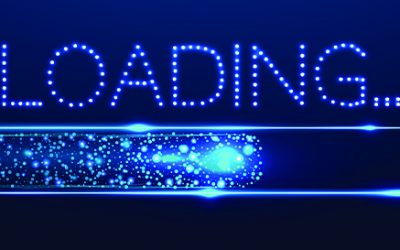 In digital marketing, if your aim is to beat the slower competition and attract visitors, web page speed or page load time is a major concern. A slow website kills conversions and impacts search rankings. Page speed impacts how long your visitors stay on your site,...