Get a Custom Solution Today!
Custom Database Development for Your Unique Needs
Our custom database development services are designed to help you efficiently manage all data types, including unstructured, large-volume data. Our developers ensure that your database is equipped for scaling and any required specifications.
Get a dedicated database development team to support you throughout the building, implementing and maintenance phases.
Our database platforms are custom designed to suit the specific requirements of various industry types as well as small-, medium- and large-size businesses.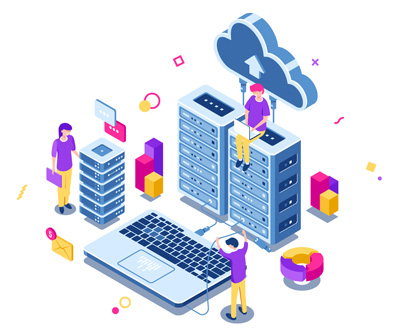 Leverage your data with our database development services!
Database Development Services Offered by MedResponsive
Data Migration and Conversion
If your organization is transitioning from one system to another, MedResponsive can assist with migrating and converting data from legacy systems to modern databases. Improve work efficiency, reduce costs, and manage your data effortlessly with our support.
Data Analytics and Reporting
We can analyze your data to identify trends, make informed decisions, and generate reports for compliance and business intelligence. Our team utilizes BI embedded and BI integrated solutions to create database reports.
Database Testing
MedResponsive's quality assurance team will conduct software tests to address any performance issues. This will help increase your database's speed and efficacy. Our focus is on ensuring your database's consistency and integrity.
Database Consulting
Choose the ideal database solution, design and develop good data models, improve performance, and migrate data effortlessly with valuable inputs from our consultants. We can help determine strong security measures to stay compliant with applicable data protection regulations.
Data Security and Compliance
Given the sensitive nature of business data, our team will ensure that the databases we develop are well-secured and compliant with all privacy rules and regulations.
Database Management and Maintenance
We provide round-the-clock service with regular updates and upgrades. We ensure that your database systems are up-to-date and functioning well with regular, proactive check for errors, quality of the data, performance, and security standards.
Why Use Database Development Services?
Cost Effective
Rapid Provisioning
Enhanced Security
Tracking Capability
Expertise
Server Space
Scalability
Our Database Development Process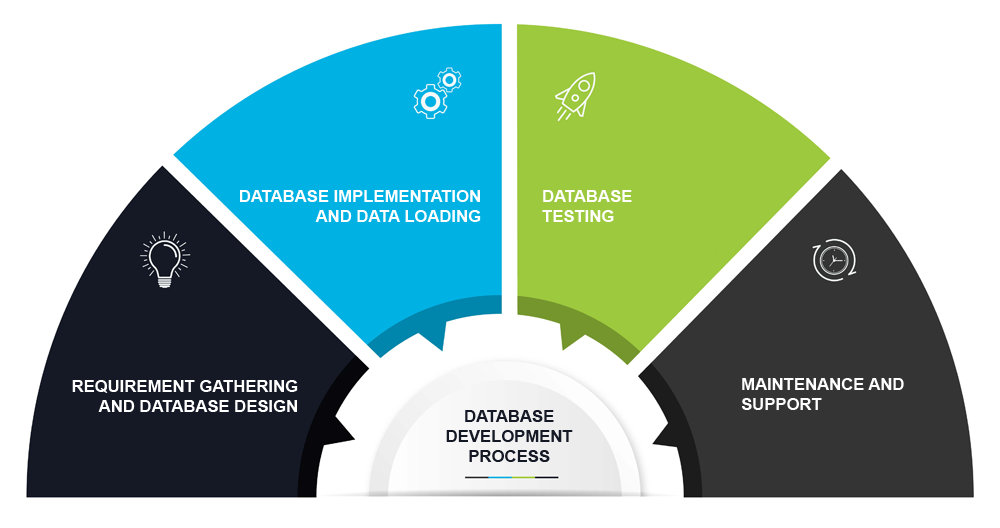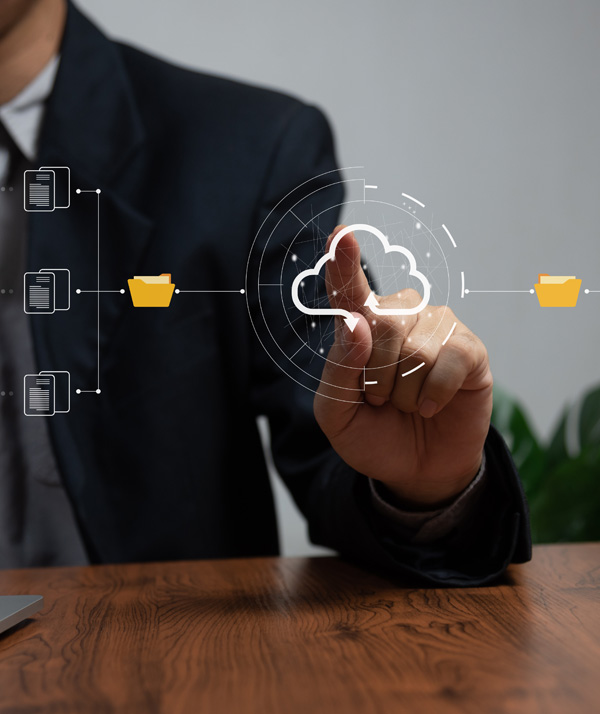 Why Choose MedResponsive?
Expertise in developing databases in MySQL as well as NoSQL
Credible and trusted technologies to ensure professional storage of your data
Fast database development
Experience in all aspects of database development, right from analysis to design and implementation
Well-aware of the pros and cons of each type of database
Reliable and consistent database solutions
Excellent user experience
Flawless integration with other systems
Dedicated maintenance and expert support solutions
Testimonials
"We had a beautiful website for sure. However, we were in a fix as to the kind of content that would help popularize our healthcare services online. We consulted MedResponsive. The SEO team there assured us of a great online presence that would boost our prestige. That is just what we got. We got fantastic SEO content not just for our website but also for articles, press releases, and the like, all of which boosted our business. We were able to achieve our business goals faster than we expected and for a great price."
Multi-specialty healthcare, NYC
Testimonials
"I just can't believe the business growth we've achieved ever since we partnered with MedResponsive. It was a pleasure working with them. They are hard-working, knowledgeable, and highly responsive. Their efforts have been effective and met our needs."
Medical Transcription, Tulsa
Testimonials
"Our business is stronger because of MedResponsive's efforts and dedication, I would be happy to recommend them to anyone. Very happy with the SEO work."
Rich A
Testimonials
"The team did an amazing job at boosting my search engine rankings. Helped me bring lots of traffic to my website. Thank you for the great work."
Rich A
Testimonials
"I would like to say thank you to MedResponsive's core team, who have worked well to bring us significant gains in search engine traffic, conversions, and customer base. You're just the best, easy to work with for our SEO and social marketing needs. Perfect work and excellent support."
JJ Bender LLC
Testimonials
"After approaching several search engine optimization companies with practically no significant results, I'm finally getting value for my money. The efforts of your SEO analysts have really paid off for us. We have front page rankings for many of the products we sell, doubled leads, and an enviable bottom-line."
Online store, Bohemia, NY
Custom Database Development FAQs
Will I get a full time developer on my project?
Yes, you will get a dedicated full-time developer to work on your custom database development project. You also get a project coordinator who works on getting the job done seamlessly, without any miscommunications.
How do I track my project's development?
Once we start working on your project, we will keep you in the loop and frequently update you with everything going on.
Can I get changes done after the database solution is launched?
Yes, we offer minor changes, bug fixes, and maintenance after the launch. We ensure you have a seamless implementation and are 100% satisfied with the database development that we provide.
How do you start with my database development process?
We start with your unique project requirements and specifications as per your business model with our experts.
Our database specialists understand your business and develop an actionable database development strategy, and we will get back to you with a free project plan.
The next step would be to exchange feedback and put it into action as per the plan in an agile manner.
What are the different levels of database schema?
Database systems consist of complex data structures. Database architecture includes three levels of database schemas. These are the physical level (physical storage structure), conceptual level (database structure for the user), and external level (shows the relevant database content to the users).
Why do I need custom database development solutions for my business?
An efficient database is necessary for the success of every enterprise. It is an assortment of data that can be easily accessed, managed, and updated to be used in several ways.
Are custom database solutions secure?
Yes. A database management system offers more security than traditional means of handling data. They use the highest security encryptions and also safeguard against losses due to device failures or human-related errors.
Moreover, you can also go for database security programs that offer more security and protects it from every application that accesses it and can misuse, damage, or intrude.
Take your business to the next level with our custom database development services!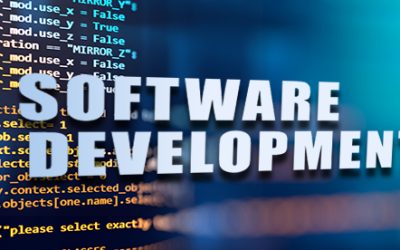 Success in today's rapidly changing business environment often relies on a company's ability to remain flexible and agile. To meet client demands, streamline processes, and foster growth, it is crucial to have the right tools and solutions in place. Off-the-shelf...