Get a Custom Solution Today!
Drive Local Traffic, Maximize Visibility – Local Search Optimization Services at Your Fingertips
With the majority of consumers turning to the internet to find local products and services, a robust local SEO strategy is vital for any business. By optimizing your online presence, ensuring accurate business listings, and securing high-quality backlinks, local search optimization services can maximize your visibility, credibility, and profitability.
With personalized local SEO strategies and proven results, MedResponsive will help you dominate your local market. Our local SEO services are designed to enhance your online presence, boost local visibility, and attract more nearby customers.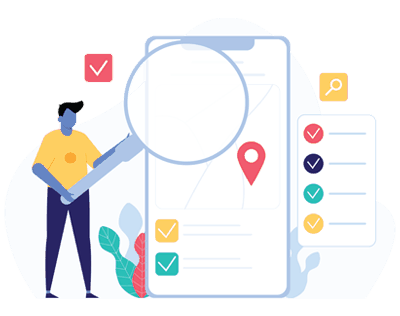 Don't let your competitors outrank you locally!
Speak to one of our local SEO experts
Local SEO Services for any Need
Keyword research
We start by gaining a deep understanding of your business, your products or services, and your target audience. Using advanced keyword research tools such as SEMrush, Ahrefs, or Ubersuggest, our team identifies local search terms and phrases that potential customers use to find businesses like yours. For a local focus, we incorporate location-based keywords such as city names or regions.
Local content creation
We produce and optimize content that is locally relevant and valuable to your target audience. Whether it's a blog post, article, video, or social media updates, local content aims to establish your business as an authority in your niche and foster a sense of community engagement. Our content will tell your unique stories, share relevant information, and provide value to local audience, ultimately driving more foot traffic.
Local paid advertising (PPC)
We run targeted PPC ads through platforms like Google Ads and social media ads to enhance local visibility and attract web traffic. Our local PPC campaigns can be tailored to specific demographics, interests, and keywords relevant to your geographic area. This strategy drives immediate results and complements other local SEO efforts.
GMB optimization
Our team claims and verifies your GMB Listing. We manage and optimize your GMB profile to ensure accurate information, and regular updates. We also upload high-resolution images of your business, including a profile picture, cover photo, and images showcasing your products, services, and location. High-quality visuals can attract more customers. We respond to customer reviews, and regularly post engaging content.
Local schema markup
We implement structured data on your website to provide search engines with specific information about your business's location, products, services, and other relevant details. It can also improve your visibility in local search results and increase the chances of being featured in knowledge panels, and maps. Displaying information in search results also makes it easier for customers to find and engage with you.
Local social media engagement
We manage your social media presence, engaging with the local community, sharing valuable content, and actively responding to queries or reviews. Our social media strategy focuses on promoting relationships, encouraging local events, and ensuring your brand stays connected and resonates within the local demographic.
Citation building
We create and manage consistent business listings across online directories and platforms to boost your local visibility. These citations typically include vital business information such as your business name, address, phone number (NAP), and other details like website URLs and operating hours. Google uses citations to validate trustworthiness of your business, helping it appear in local search results and map listings.
Local link building
We build high-quality backlinks from local websites and authoritative sources to improve your site's authority. Our team creates shareable, valuable content and reach out to local influencers, bloggers, and organizations to secure backlinks. These local backlinks signal to search engines that your business is a trusted resource, resulting in higher local search rankings, and better website traffic.
Local SEO audits
We conduct regular audits to identify areas for improvement. These audits involve a comprehensive assessment of your website and digital assets to identify strengths, weaknesses, and areas for improvement. We scrutinize NAP consistency (Name, Address, Phone number), website optimization, local keywords, among other factors.
Our Local Search Optimization Process
Our local search optimization services start by meticulously researching and selecting the most relevant local keywords to ensure that your business appears prominently in local search results. This comprehensive approach ensures that your business gains the attention it deserves within your specific geographic area, driving more local traffic and ultimately boosting your growth.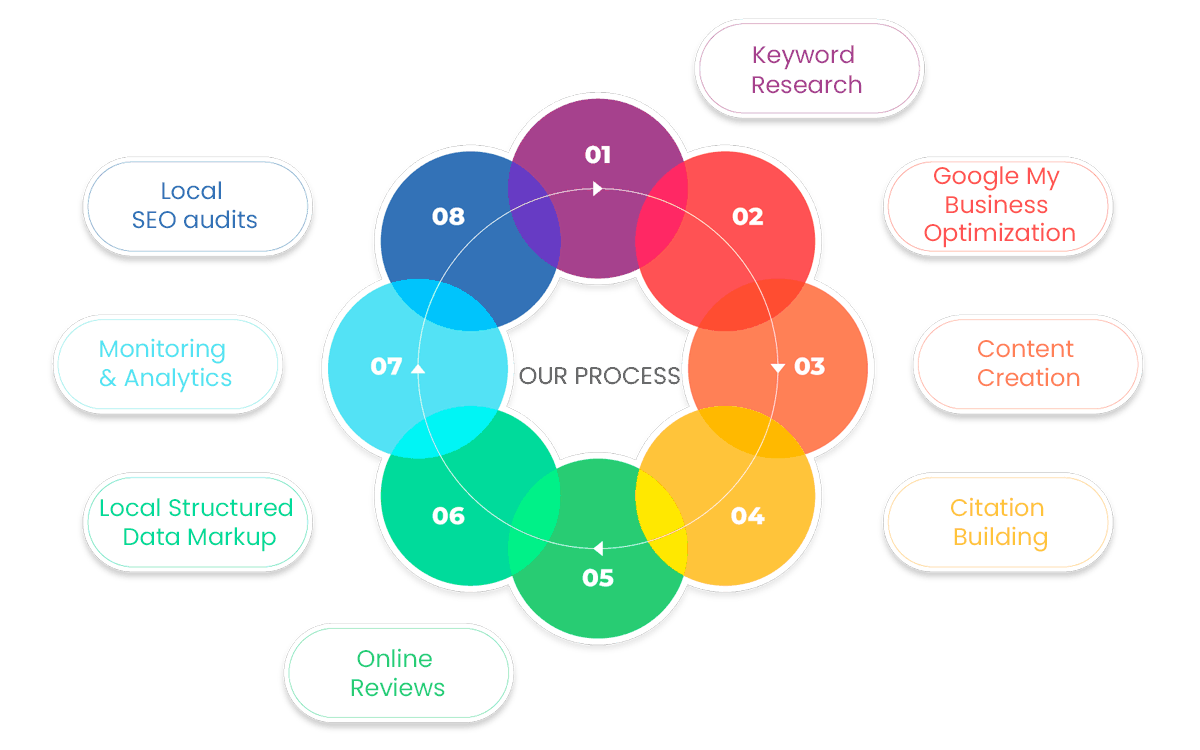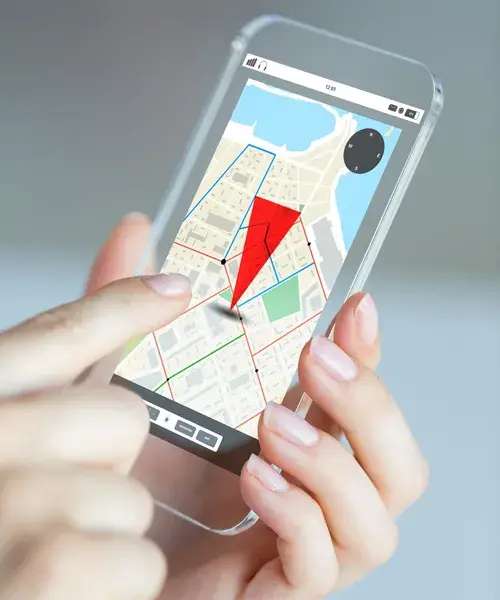 Why Choose MedResponsive?
Proven track record of local SEO success
Customized strategies for your business
Experienced team of local SEO experts
Cost-effective solutions for local visibility
Detailed reporting and transparent results
Dedicated customer support and collaboration
Focused on your business growth and ROI
Cutting-edge local SEO techniques and tools
Testimonials
"I would like to say thank you to MedResponsive's core team, who have worked well to bring us significant gains in search engine traffic, conversions, and customer base. You're just the best, easy to work with for our SEO and social marketing needs. Perfect work and excellent support."
JJ Bender LLC
Testimonials
"Our business is stronger because of MedResponsive's efforts and dedication, I would be happy to recommend them to anyone. Very happy with the SEO work."
Rich A
Testimonials
"I just can't believe the business growth we've achieved ever since we partnered with MedResponsive. It was a pleasure working with them. They are hard-working, knowledgeable, and highly responsive. Their efforts have been effective and met our needs."
Medical Transcription, Tulsa
Testimonials
"The team did an amazing job at boosting my search engine rankings. Helped me bring lots of traffic to my website. Thank you for the great work."
Andy W
How does local SEO differ from traditional SEO?
While both aim to improve a website's visibility in search engines, local SEO services focuses on location-specific factors like Google My Business listings, customer reviews, and local keywords to target a specific geographic area.
How long does it take to see results?
The time it takes to see results can vary, but improvements can be noticed in a matter of weeks, with more significant gains over several months. Results depend on factors such as your industry, competition, and the effectiveness of your strategy.
Do I need local search optimization if I have a physical store?
Yes, especially if you have a physical location. Local search optimization helps drive foot traffic to your store by ensuring it appears in local search results and on maps when people search for businesses like yours in your area.
How do I measure the success of my local SEO efforts?
Success can be measured through various metrics, including website traffic, keyword rankings, customer reviews, and the number of business listings and citations.
What factors influence local search rankings on Google?
Google considers factors like relevance, distance, and prominence to determine local search rankings. Relevance relates to the quality of information on your website, distance is how far your business is from the searcher, and prominence is how well-known your business is.
Is it essential to have customer reviews for local SEO success?
Customer reviews are highly influential for local search rankings and trust-building. Positive reviews, frequent updates, and timely responses to customer feedback can significantly impact your SEO.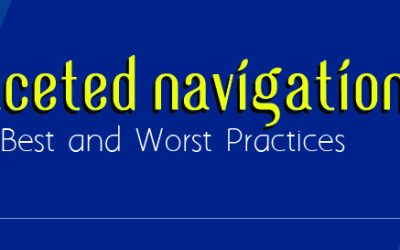 A UX technique known as faceted navigation, or faceted search, enables users to apply multiple facets (filters) to refine the internal search results. Users can locate what they need considerably more quickly and easily in this way. Social media marketing services can...

Quality content is important for healthcare practices as well as companies for marketing their unique services to the right audience both locally and globally. Content for your target audience comes in many forms like…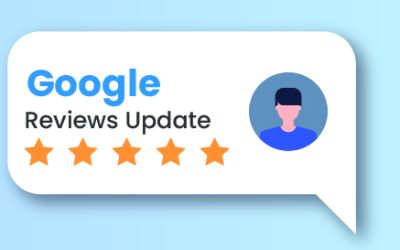 Soon after releasing the November Core update, Google is now up with its third Reviews update of the year. As expected, Google started rolling out the November 2023 Reviews update on November 8, 2023. Google said that this will be the last time that they announce a...