Get a Custom Solution Today!
Full Stack Application Development Services
Application development refers to the process of creating software applications for various platforms, such as mobile devices, desktop computers, web browsers, and more. These applications can serve a wide range of purposes, from providing entertainment and social networking to facilitating business operations and enhancing productivity. At MedResponsive, we provide top-notch custom application development services that cater to the unique needs and goals of your business.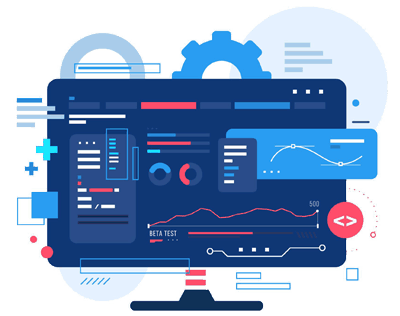 Improve the speed, agility, efficiency and scale of your operations and custom app development.
Transform your business processes and deliver improved efficiency with creative web-based apps.
MedResponsive is experienced in developing custom apps for start-ups, enterprises, and eCommerce stores and other businesses. We deliver functional applications that provide better user experience across desktops, smartphones, and tablets.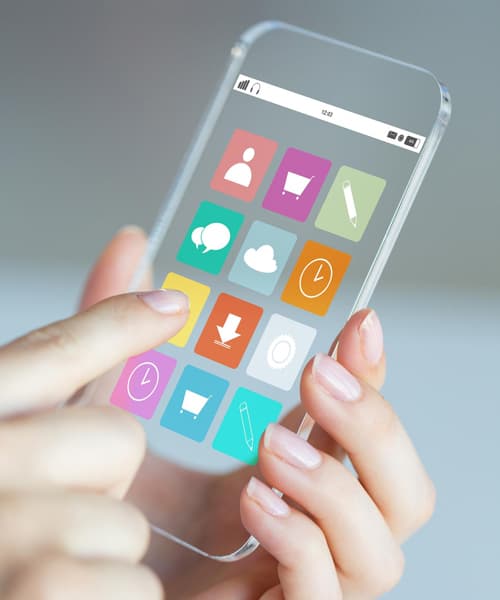 Why You Need Custom Application Development
Meet Specific Needs
Access from Anywhere
Scalability
Security
Increased Efficiency and Productivity
Competitive Advantage
Improved User Experience
MedResponsive's Application Development Services
Web Design & Development
We focus on building web and mobile apps that are visually appealing with user-centric UI/UX designs that are secure, database-friendly, and CMS friendly.
iOS App Development
We create fully-fledged iOS mobile apps that are stable, scalable, and compatible with iPhone, iPad, Apple TV, and Apple Watches.
Desktop Application Development
Our dedicated team of experts excels in developing highly adaptable desktop applications, catering to utility, productivity, multimedia, and beyond.
SaaS Product Development
Our end-to-end approach to product development enables us to build a complete SaaS solution that includes web apps, APIs, cloud hosting and data storage.
Android App Development
Our android app developers create native apps with robust and evolutionary architecture using all trending technologies.
UI/UX Design and Development
Great UX starts with you and your audience. Our research-based design approach focuses on creating interfaces that are both effective and easy to use.
Progressive Web Apps (PWA)
We bring both the web and mobile users under one PWA with optimized UX, customized interface, and leveraging app shell model to build native-like features.
Cross-Platform App Development
We build versatile cross-platform and hybrid apps that help you reduce investment costs with a single code base and accelerated time to market.
Web App Maintenance
To ensure your application remains at its best, our dedicated team of experts offers ongoing support and maintenance, and keep your app secure and up-to-date.
Our app development team combines creative designs with next generation app development services to ensure the best apps for your business.
Let us build B2B or consumer-facing apps for your digital platforms, whether mobile, desktop, web, VR and AR or Smartwatch.
App Development Process
The app development process is complex and multi-staged, requiring careful planning, designing, building, testing, and launching. Through custom application development a varied range of software can be developed, catering to specific business requirements.
The basic stages and steps of app development are as follows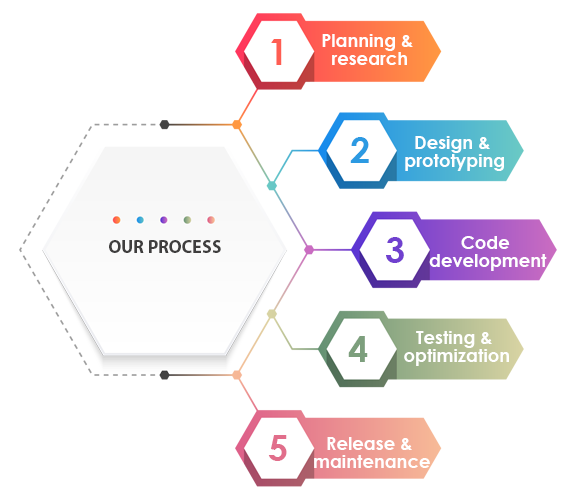 Planning and research
In the planning stage, we clearly discuss the app's purpose with all parties involved. Our developers research hardware and software requirements, marketers study feasibility and demand on the market, and business teams analyze competition and opportunities for growth, among other things.
Design and prototyping
Developers on our app development team define a design catering to specific client requirements. They usually start on paper with draft sketches. They then create wireframes to visualize the app's structure better and create a prototype to identify potential problems.
Code development
Next, they write the code the app needs to function as intended based on the iterations and initial testing. This stage has two types of development: front-end development—the user side that includes UX and UI; and back-end development, which is the server side.
Testing and optimization
The app is formally tested with users to verify the functions and usability of the app and identify user difficulties that may have been overlooked during prototyping.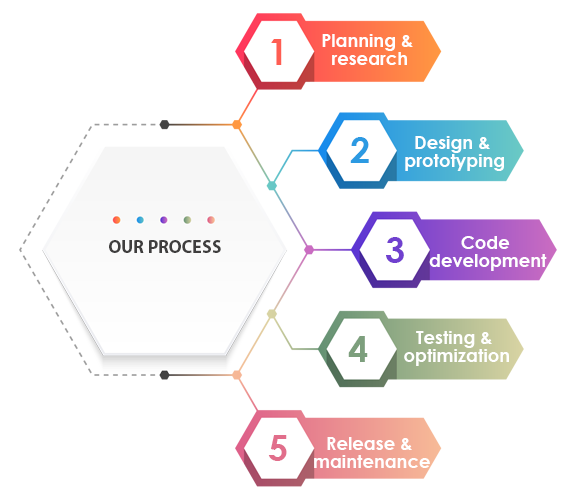 Release and maintenance
Once testing is done, the app can undergo final production and be released. After deployment, the team will closely monitor for possible bugs or other issues and respond to them quickly. Changes and enhancements to the app can be done after release, but they must undergo strict testing and control to measure their effectiveness.
Testimonials
"Our business is stronger because of MedResponsive's efforts and dedication, I would be happy to recommend them to anyone. Very happy with the SEO work."
Rich A
Testimonials
"The team did an amazing job at boosting my search engine rankings. Helped me bring lots of traffic to my website. Thank you for the great work."
Andy W
Testimonials
"I would like to say thank you to MedResponsive's core team, who have worked well to bring us significant gains in search engine traffic, conversions, and customer base. You're just the best, easy to work with for our SEO and social marketing needs. Perfect work and excellent support."
JJ Bender LLC
Testimonials
"After approaching several search engine optimization companies with practically no significant results, I'm finally getting value for my money. The efforts of your SEO analysts have really paid off for us. We have front page rankings for many of the products we sell, doubled leads, and an enviable bottom-line."
Online store, Bohemia, NY
Testimonials
"We had a beautiful website for sure. However, we were in a fix as to the kind of content that would help popularize our healthcare services online. We consulted MedResponsive. The SEO team there assured us of a great online presence that would boost our prestige. That is just what we got. We got fantastic SEO content not just for our website but also for articles, press releases, and the like, all of which boosted our business. We were able to achieve our business goals faster than we expected and for a great price."
Multi-specialty healthcare, NYC
Custom Application Development FAQs
Why should we use MedResponsive over another agency?
Our clients use us because of our broad capabilities. They know we can successfully deliver complex app and online portal development projects.
We have many years of experience in solving all kinds of problems, such as working alongside existing development teams, working with legacy systems to support new app developments, building technically complex features, and bringing together systems, processes and applications with seamless integration.
How long will it take to build and launch my app?
Many factors contribute to launching a successful project, and some requirements may result in the project taking longer to develop than others.
Do you provide ongoing support, maintenance and updates?
Yes, we offer the option to engage us on an ad-hoc basis for support or have monthly retainer options should you require a more consistent and reliable level of service.
Most of our clients choose monthly support retainer to get the best responsivity, as dedicated time is scheduled months in advance. This also allows them to lock in our project hourly rate for support and maintenance requests. If you have a highly technical project with us, we recommend opting for a monthly support retainer to cover small ad-hoc changes, improvements, updates and support.
Can I make changes to my app or website after it is launched?
Yes, we recommend you launch the simplest possible version of your tech first (called your Minimum Viable Product) and then extend and adapt it over time. And, the development frameworks we use allow for incremental changes and improvements.
Some changes are bolt-ons, meaning they will probably cost the same to implement now rather than later. For example, if you want to add a new distinct section to your app, then the code and functionality might be stand-alone.
What programming languages and frameworks do you use?
We like to use open source languages wherever possible with HTML, CSS and JavaScript for front-end web apps, and JavaScript or PHP on the back end.
We use React Native for most mobile app projects, and sometimes use Cordova when working within tight budgets or if we need to support web, Android and iOS with one codebase.
How do we handle sharing data between web and mobile platforms?
We start by creating a central database that will hold all your data; we then put in place an interface (an API) to allow the web and mobile apps to send and receive this data.
Can you work with our existing technical / design / marketing team?
Yes, we specialize in highly bespoke projects, and it is common for us to work with existing systems and teams.
When working closely with other suppliers that are relevant to your business, we aim to build a strong collaborative relationship with a focus on cooperation and support for all of those involved.
How long does it take to build an application?
The exact time to build an application depends on its features, the screen sizes, and the frameworks used. There is a huge process involved in developing web apps and mobile apps. But it normally takes 2 months to around 4–5 months depending on app developers, functionalities of the app, platform and much more.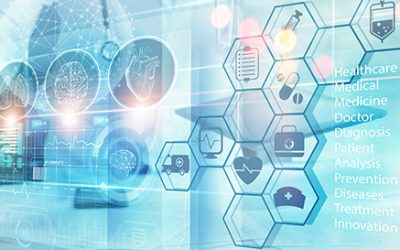 Electronic Health Records (EHRs) have emerged as a vital component in healthcare technologies, revolutionizing how patient data is stored, managed, and accessed. As technology continues to advance, EHRs will likely play an even more significant role in transforming...