Get a Custom Solution Today!
End-to-End Software Development Services
As a leading custom software development company, we work with you to develop and deploy top-notch software solutions designed to meet your business' unique requirements. We can provide you with a distinctive software product with excellent functionality that will set you apart from your competitors. We prioritize quality and follow the best software development practices.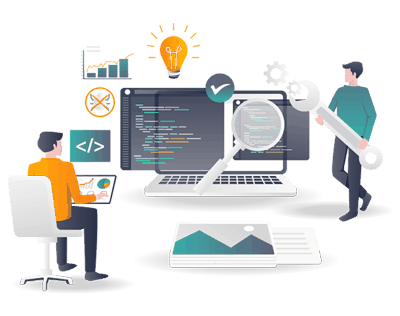 Maintain that competitive edge with custom software specifically made for your business!
Software Development Services from MedResponsive
We provide value-adding services to businesses in all industry niches. Apart from developing custom software, we can also help modernize legacy software to meet new requirements as the business develops.
Software Consulting
Our consultants will assess your current software or collect ideas for your application needs. They make plans on your app design and come up with custom software solutions.
Cloud Migration
Our team can incorporate cloud applications with current ones as well as with other cloud-based applications. Our cloud computing solutions can optimize your customer experience in secure platforms.
Backend and Frontend Development
Our developers provide comprehensive backend and frontend development services to create your software with visually appealing designs and better data management options.
Mobile App Development
Our team can handle the entire mobile app development process ranging from planning ideas to providing cross-platform solutions, automated QA and testing, delivery and ongoing support.
SaaS Product Development
Our expert SaaS development team delivers secure and scalable applications that suit your infrastructure. We focus on providing intelligent UX/UI with leading-edge technology.
Dot Net Development
We provide a comprehensive range of .Net based services to expertly build services to build vigorous and scalable web and enterprise-based web applications that are specific to the size and nature of your business.
Enhance Your Business Agility and Stay Ahead of the Competition!
Experience the MedResponsive advantage.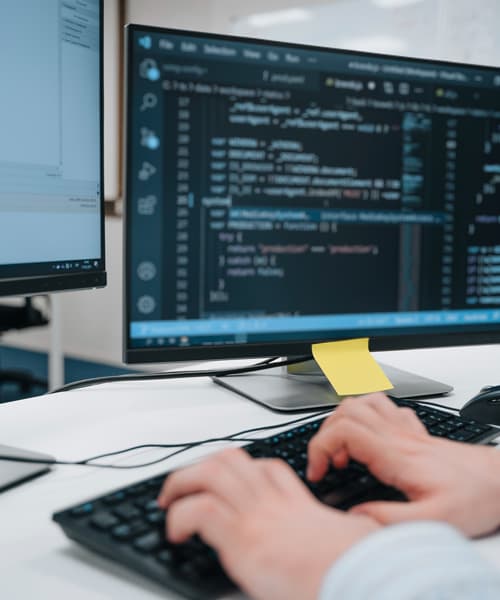 Why Choose MedResponsive?
Personalized solutions
Software development team with deep technical knowledge
Cutting-edge technology
On-time delivery
Increased security & protection
Exceptional flexibility
Round-the-clock maintenance & support
Software Development Tools We Use
We consider each project as a distinct opportunity to showcase our expertise. That's why we meticulously choose programming languages and software tools, ensuring that these choices align with your business objectives.
Angular JS, JavaScript, React, Bootstrap, Vue.js
Node, Python, Express JS, Java, Spring
Kafka, Amazon Elasticache, Mongo DB, Amazon Document DB, Dynamo DB
Swift, Ionic, Kotlin, Flutter, Xcode
Our Software Development Process
Our software development process is characterized by a rigorous approach to requirements analysis, where we work closely with stakeholders to define clear objectives and expectations. We then employ agile methodologies to iteratively design, develop, and test our software, ensuring flexibility and responsiveness throughout the development lifecycle.

Custom Software Development FAQs
What is software development offshore outsourcing?
Offshore outsourcing of software development is getting the development done by a third-party provider or a remote team at another location.
Is there a Project Manager to supervise the project?
Once a team of developers are hired, each client will be assigned a Project Management executive, who acts as a single point of contact for regular communication.
What offshore software development services does MedResponsive offer?
We can assist you in hiring a development team to support your business with custom software development, web development, e-business apps, product design and development, testing, maintenance and support.
What are your development costs?
At MedResponsive, our development costs depend on the technology, number of remote resources and the time frame of the project.
Can you provide the services of remote developers for the long term?
Yes, we can. We deploy dedicated developer(s) on the project for long-term or short-term depending on your requirements.
Talk to our experts at (800) 941-5527 now
Discuss your business goals with us and we will design a custom software solution.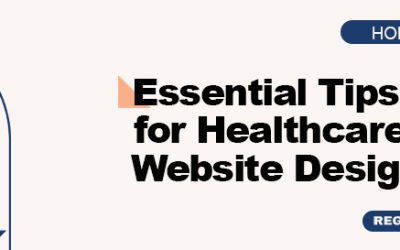 Patients are relying on healthcare websites for many things right from symptoms checking, remote consultation, to locating nearby healthcare providers, scheduling appointments and paying bills. Therefore, it is important for healthcare organizations to design and...