Get a Custom Solution Today!
Benefit from a Dynamic Web Presence with Our Website Development Services
With a track record of over 15 years, MedResponsive excels in providing innovative web solutions using the latest technological advancements. Our developers are adept at handling diverse project types. Specializing in website design and development, we deliver high-performing, feature-packed, and digitally transformative web experiences. Our global resources, extensive experience, and expert digital and SEO management team have been consistently delivering custom website development services to address the distinct needs and objectives of businesses.
Design dynamic and responsive websites and web applications
Focus on creating user-centric and visually appealing designs
Deliver personalized web marketing solutions
Conduct rigorous testing to identify and resolve any issues before the launch of websites or applications
Help businesses improve their online visibility and reach their target audience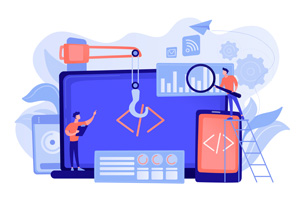 Learn how a custom website can drive more traffic!
Our Custom Web Development Services
Website Design
Crafting visually appealing and user-friendly designs that align with your brand objectives.
E-commerce Solutions
Building and optimizing e-commerce websites to facilitate online sales and enhance the shopping experience.
Quality Assurance (QA) Testing
Ensuring the functionality, performance, and reliability of websites and applications through rigorous testing processes.
Web Application Development
Developing custom web applications tailored to your specific business requirements.
Software Development
Developing customized software solutions to streamline business operations and improve efficiency.
Consulting Services
Providing expert advice and strategic guidance to help businesses make informed decisions about their web development and digital marketing strategies.
Mobile App Development
Creating mobile applications for iOS and Android platforms to reach a wider audience.
Content Management Systems (CMS)
Designing and implementing custom CMS solutions for efficient content management and updates.
Cybersecurity Solutions
Implementing robust security measures to protect your website and data from cyber threats.
Benefits of Web Development Services
Professional website development companies offer numerous advantages for businesses and individuals looking to establish an online presence or enhance their existing one. Explore the key advantages of our custom website development services:
Global Reach
Increased Visibility
Enhanced Credibility
24/7 Availability
Cost-effective Marketing
Improved Customer Engagement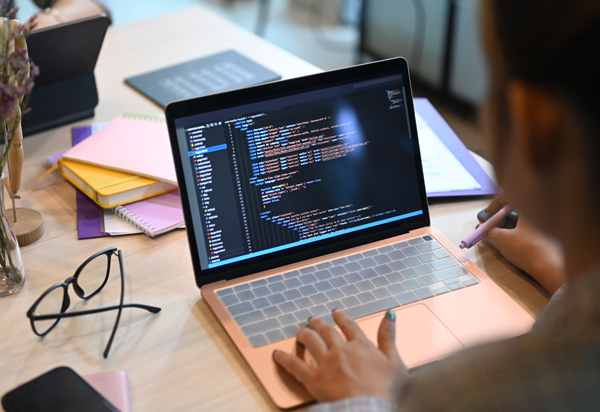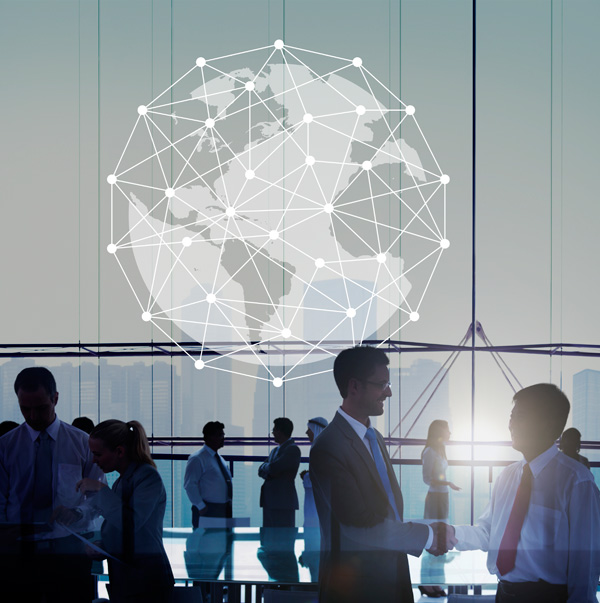 Why Should You Choose Us As Your Web Development Company
Expertise and Experience
Comprehensive Services
Custom Solutions
Quality Assurance
Responsive Design
SEO Expertise
Robust Security Measures
Our Web Development Process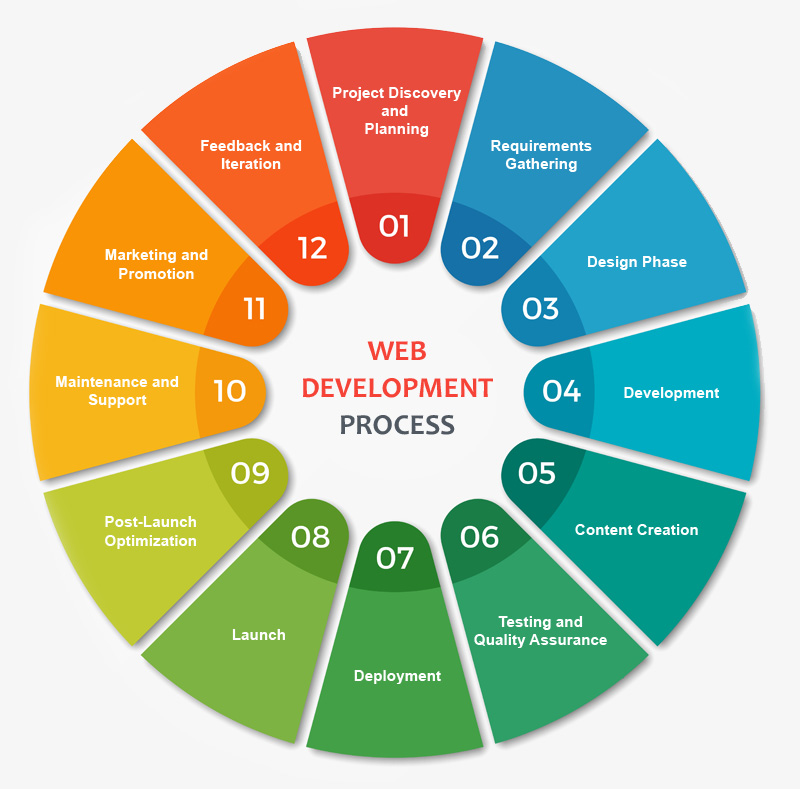 Testimonials
"We had a beautiful website for sure. However, we were in a fix as to the kind of content that would help popularize our healthcare services online. We consulted MedResponsive. The SEO team there assured us of a great online presence that would boost our prestige. That is just what we got. We got fantastic SEO content not just for our website but also for articles, press releases, and the like, all of which boosted our business. We were able to achieve our business goals faster than we expected and for a great price."
Multi-specialty healthcare, NYC
Testimonials
"I just can't believe the business growth we've achieved ever since we partnered with MedResponsive. It was a pleasure working with them. They are hard-working, knowledgeable, and highly responsive. Their efforts have been effective and met our needs."
Medical Transcription, Tulsa
Testimonials
"Our business is stronger because of MedResponsive's efforts and dedication, I would be happy to recommend them to anyone. Very happy with the SEO work."
Rich A
Testimonials
"The team did an amazing job at boosting my search engine rankings. Helped me bring lots of traffic to my website. Thank you for the great work."
Rich A
Testimonials
"I would like to say thank you to MedResponsive's core team, who have worked well to bring us significant gains in search engine traffic, conversions, and customer base. You're just the best, easy to work with for our SEO and social marketing needs. Perfect work and excellent support."
JJ Bender LLC
Testimonials
"After approaching several search engine optimization companies with practically no significant results, I'm finally getting value for my money. The efforts of your SEO analysts have really paid off for us. We have front page rankings for many of the products we sell, doubled leads, and an enviable bottom-line."
Online store, Bohemia, NY
What kinds of clients do you work with?
We serve a broad spectrum of clients, encompassing both small start-ups and large corporations across a range of industries and sectors, such as technology, finance, food, health, travel, arts, beauty, apparel, and beyond. Our mission is to assist businesses in enhancing their customer service and product marketing efforts. In the initial phase of our process, our team of top-notch designers conducts in-depth research into the specific industry we are collaborating with, leveraging this knowledge to create exceptional website designs that perfectly align with our clients' needs and aspirations.
What is your procedure for creating backups of my website?
We employ a third-party secure server to perform regular backups of all our clients' websites, including yours. These backups are conducted on a daily, weekly, and monthly basis. Additionally, our Open Source CMS platform features a version control system that automatically saves restore points for each page whenever it is updated or saved. In the event that a client needs to fully restore their website, there is no charge associated with this service.
Can I obtain a complete copy or backup of the website if I request one?
Certainly. As the sole owner of the website we've designed for you, we are happy to provide you with a one-time full backup of your website free of charge upon your request. If you require additional backups, we offer this service at a minimal cost.
Which platforms do you utilize to build your websites?
We specialize in designing websites exclusively on the WordPress and Drupal Open Source CMS (Content Management System) platforms. Leveraging our expertise with WordPress and Drupal, our web development company delivers top-notch website designs for our clients.
What is the expected timeframe for the completion of a new website?
Typically, we aim for a turnaround of six to eight weeks on average. However, it's important to note that the timeline of any project is influenced by the client's input and collaboration. Factors such as your timely feedback, the readiness of content, and the complexity of functionality requirements can impact the speed of development. More intricate websites may naturally require additional time for construction.
Will my website be optimized for mobile devices?
Certainly! Ensuring that your website provides an excellent user experience on mobile devices is a top priority for us. We put in the effort to guarantee that your website looks fantastic across a wide range of devices.
Website design and development services are designed to cater to the diverse needs of businesses, enabling them to establish a strong online presence, engage their audience effectively, and achieve their digital goals.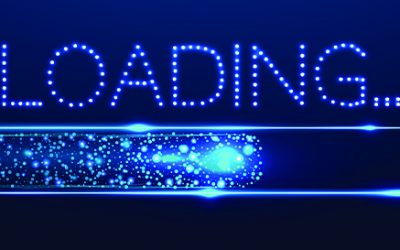 In digital marketing, if your aim is to beat the slower competition and attract visitors, web page speed or page load time is a major concern. A slow website kills conversions and impacts search rankings. Page speed impacts how long your visitors stay on your site,...