With increase in competition, it is becoming difficult for attorneys to effectively market their law firms and generate leads and new clients. Video is an effective marketing and educational tool. Most industries, including the legal sector are using videos mainly because it is the right media for the smartphone age. For those focusing on social media marketing, YouTube allows for customization of your channel, so you can brand your channel right down to your "subscribe" button and set up playlists to feature particular areas of your legal service or other topics. Law firms can also add a link to their websites and social media portals, in the same way they link YouTube channel to their firm's website.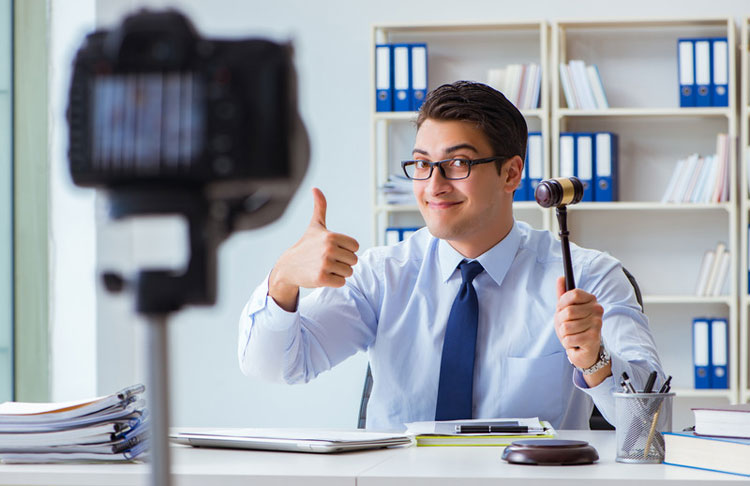 In a newsletter published in Law Journal Newsletters, Corey Saban, Co-founder of TheLaw.TV., says that, "Video tells a much more compelling call to action than text, which is more challenging to read on a smartphone." This newsletter points out Latham & Watkins, White & Case, and Hogan Lovells as three firms with an extensive YouTube presence, and they have videos automatically play as their "channel trailer." This makes it easy to link back to the firms' websites and social media in the channel headers.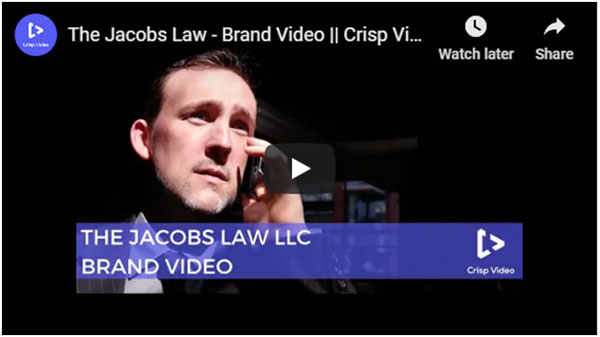 High-quality video content with the right targeted message can take your business to great heights. A live example is The Jacobs Law firm that used videos to market their services, with the assistance of a digital marketing agency.
Source – https://www.crispvideo.com/4-ways-video-marketing-grow-your-business/
Travis Jacobs, who owns The Jacobs Law firm, says that, "Our videos launched in October. Within two months (by December) we were getting about two to three times the calls we were getting before we posted them, and the calls were for more value-added work and fewer one-offs."
Types of Videos Legal Firms Can Use
Here are the ways law firms presently use video on their websites and on their YouTube channels:
Educational
Educational videos are ideal for lawyers to showcase their knowledge and expertise in their practice areas. Educative content can also attract visitors to your website. If you are including statistics, make sure to include the sources from where you got these values. You can also refer to other videos you filmed that explain similar topics. The 2017 State of Video Marketing survey by Wyzowl found that 97% of businesses using explainer videos say it helps users understand their business better.
FAQ style videos also provide valuable insights and information to prospective clients. In such videos, provide answers to relevant questions your clients may have regarding your services.
Promotional
A brand video is an ideal option to showcase why your firm is the best choice for your audience. In such a video, make sure you include all the services your law firm offers, personal opinions from previous clients as well as your unique value proposition.
Provide a brand overview for your firm and include a brief history of your firm and encourage interested clients to contact you. Remember that the ideal length for such videos cannot be longer than 3 minutes. You can also include stories about awards and honors as well as the latest news about the firm.
Client testimonials/ case studies
Videos of client testimonials and case studies can enhance your brand authority, along with increasing the chances that a prospective client will decide to choose your law firm. Provide your best clients with a platform to showcase their experience with your firm while educating your audience about your practice. You can also feature past clients, it would be great if they can share their own story and discuss their experience with your team.
Case study videos emphasize your authority in the market, improve trust and build confidence among potential clients. In your case study videos, consider showcasing a real-life client story and demonstrate how your services helped that client overcome their challenges. Your clients sharing his or her story on screen, provides hope and confidence to viewers.
Landing pages
These call-to-action videos are created specifically to make people take action. While creating such videos, introduce your firm and explain what readers will find on this page. Provide reasons as to why they should be interested in your firm and tell them what to do at the end of the video (call-to-action), such as "Fill the contact form below".
Make sure to add informative content in your landing page videos to engage your audience in a meaningful way. If you use autoplay on the video, ensure that the stop controls are available. These videos can vary in length from a short 30 seconds to even as long as 5 minutes. I would try and keep it in the 1-2-minute range.
Consider publishing your videos on YouTube, Facebook, Vimeo, and other social platforms, to get more exposure. Legal entities can outsource their video marketing tasks to an experienced SEO company that utilizes the latest advanced SEO tactics to ensure the best results.