MedResponsive, an experienced provider of reliable digital marketing and web design services in the U.S., is proud to announce the redesign of its client website – https://www.mosmedicalrecordreview.com/. MOS Medical Record Reviews is an experienced provider of medical review services and audit of charts, bills and other documentation for legal and medical clients.
The team employed the Divi WordPress theme, a powerful visual page builder, to revamp the website. Divi represents a cutting-edge website development platform that supersedes the conventional WordPress post editor with a significantly enhanced visual editor. This theme not only enhances the aesthetic appeal of websites but also introduces a plethora of impressive features.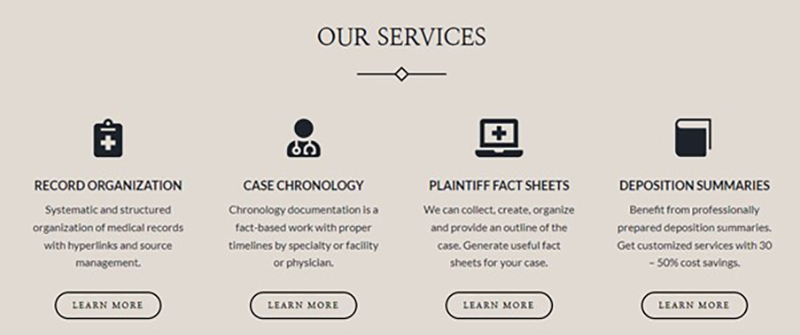 After careful planning and hard work, the team has given the home page a modern and user-friendly makeover. Their goal is to provide an enhanced experience for our valued clients, partners, and visitors. The Home page itself provides a clear overview of the website's services.
The new website design provides effortless navigation, enriched content about MOS' services, and a gratifying browsing encounter for its visitors. It provides a seamless experience whether users are browsing on a desktop, tablet, or smartphone. This not only improves user satisfaction but also positively impacts search engine rankings.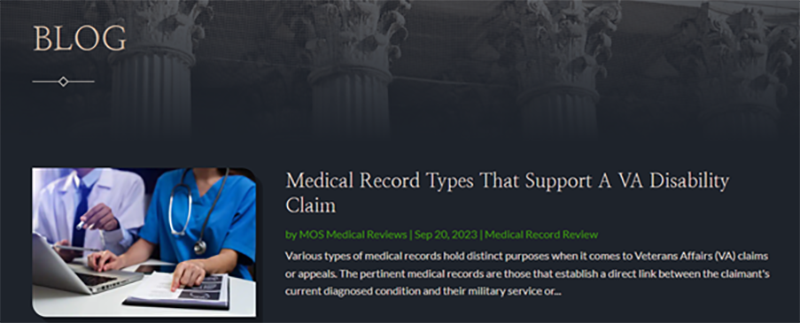 The redesigned website places a strong emphasis on providing valuable and up-to-date information about MOS Medical Record Reviews' services. Detailed descriptions, informative blog posts, and downloadable resources all contribute to making the website a go-to destination for those seeking medical record review services.



The updated contact page provides multiple ways to reach the MOS team, via email, phone, or an online inquiry form.
Rajeev Rajagopal, President, MOS Medical Record Reviews says that, "MedResponsive has done a great job. Our new website is not just visually appealing and informative, but it also caters to the needs and preferences of MOS Medical Record Reviews' target audience."