As we are all set to welcome the New Year with hopes and aspirations, here are some facts we need to keep in mind while we step into the world of SEO in 2021. Being an experienced digital marketing agency, providing medical SEO and SEO for diverse businesses, we have the privilege of working on success-driving strategies with clients on a daily basis.
Take a look at what's coming for SEO in 2021. Here are some top SEO strategies that are working great right now.
Voice Search Will Impact Search Queries
Voice search uses innovations like Google Assistant, Apple's Siri, and Amazon's Alexa. Many such voice queries will highlight a featured snippet that suggests some tips, which would be a direct answer to the voice search question.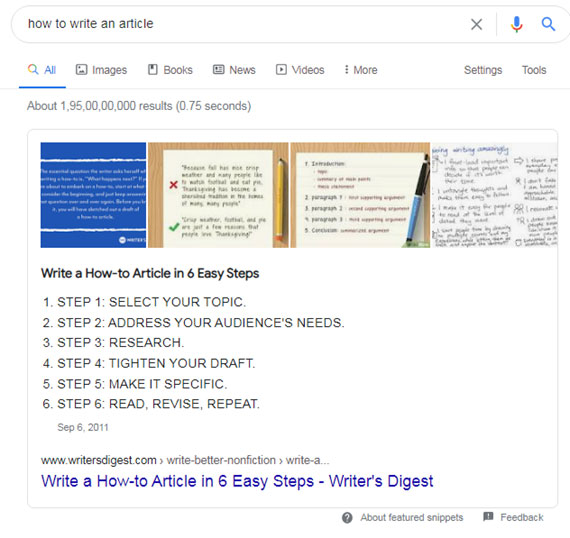 To optimize for voice search
explore the queries people search on Google and create content accordingly
consider your keywords and identify long-tail phrases that people use in everyday conversation
use a conversational tone in your content and answer the questions asked by your target audience
use Site Explorer tool for organic keywords report and filter the results that include interrogative words such as "when" and "how"
Make sure to adjust your content to the questions that people ask on Google
Page speed is a key factor in voice search optimization. Optimize your site with better page speed
Add Schema Markup to help search engine bots crawl and understand your content easily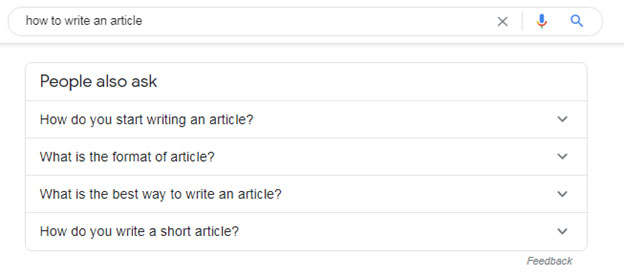 While adding content based on voice searches, make sure to note the "People also ask" feature and provide content for relevant queries.
Automation – Artificial Intelligence (AI)
Optimization done using automation is one of the biggest trends in SEO for 2021. Automation should be another main focus in SEO to avoid penalties and remain competitive. In the last few years, artificial intelligence (AI) has changed how people interact with online content. With artificial intelligence, even huge volumes of datasets can be collected and analyzed. Also, site audits and search engine optimization can be made highly efficient.
RankBrain is one such Google AI algorithm that plays an important role in Google's ranking factors for search engine results pages (SERPs). It provides better answers to users' queries.
Mobile SEO
Mobile device user experience (UX) plays a key role. 2021 is the year to shift your focus to improving that experience for your mobile users. It is no longer optional, but mandatory to ensure your website and content perform well from a mobile perspective. Based on Google's mobile-first indexing update, scheduled for March 2021, Google will no longer be ranking your desktop and mobile experiences differently.
Make sure to personalize the website content and elements based on your user.
Review your pages and check whether they are intuitive for your users, are easy to navigate, and you aren't hiding valuable content and images on mobile devices.
Consider dynamic serving configurations so that the server responds with different HTML and CSS code on the same URL depending on the user's device.
Perform regular website health check and ensure mobile-friendly design is operating right.
Make sure your mobile site has a URL different from your desktop site, which allows Googlebot to examine your site's resources.
Check mobile and desktop site content and keep the headlines consistent and aesthetically pleasing on both versions.
Make sure to provide your user with high-quality pictures and videos in a supported format with relevant tags.
For businesses that still have a separate mobile site, it is time to reconsider migrating to a mobile responsive site instead as your mobile site will determine your rankings.
Core Web Vitals
Good user experience (UX) will have a more prominent impact on search engine rankings going forward. Google Search has added a variety of UX criteria, such as quickly loading pages and mobile-friendliness, as factors for ranking. It is important to check whether your pages are delivering the best experience possible for your user.
Core Web Vitals refers to a set of real-world, user-centered metrics that quantify key aspects of the user experience. These metrics help measure dimensions of web usability such as load time, interactivity, and the stability of content as it loads. Other search signals for page experience include mobile-friendliness, safe browsing, HTTPS and more.
In May 2020, the Chrome team introduced Core Web Vitals, a set of metrics for a healthy site. These metrics and tools across Google help business owners, marketers, and developers to identify opportunities to improve user experiences.
The foundation of the 2020 Core Web Vitals include

https://blog.chromium.org/2020/05/introducing-web-vitals-essential-metrics.html
Largest Contentful Paint (LCP) measures perceived load speed and marks the point in the page load timeline when the page's main content has likely loaded.
First Input Delay (FID) measures responsiveness and quantifies the experience users feel when trying to first interact with the page.
Cumulative Layout Shift (CLS) measures visual stability and quantifies the amount of unexpected layout shift of visible page content.
Largest Contentful Paint is highly dependent on First Contentful Paint (FCP) and Time to First Byte (TTFB) which helps to monitor and improve. Wikipedia explains Time to first byte (TTFB) as an indication of the responsiveness of a web server or other network resource. It is announced that Chrome will update Core Web Vitals on an annual basis and provide regular updates on the future candidates, motivation, and implementation status.
Chrome UX Report enables site owners to quickly assess performance of their site for each Web Vital
Consider checking out dedicated Core Web Vitals report through Google Search Console. This provides an idea of where your web pages stand from a UX perspective and suggestions on how to make improvements
Use developer tools such as Lighthouse and PageSpeed Insights to surface Core Web Vitals information and recommendations
Google Passage Ranking

In October 2020, Google announced its new Passage Ranking algorithm. With this Passage-Based Indexing algorithm, Google will be identifying individual passages on a webpage to surface relevant content in the search results.
Even though publishers have nothing to do in response to this algorithm, it is better to review and rewrite heading elements and structure your content so that it's easier for automated systems to understand your content better.
Only textual content benefit from this algorithm, and so keep your content organized. However, featured snippets and passages ranking are not the same and are two different systems.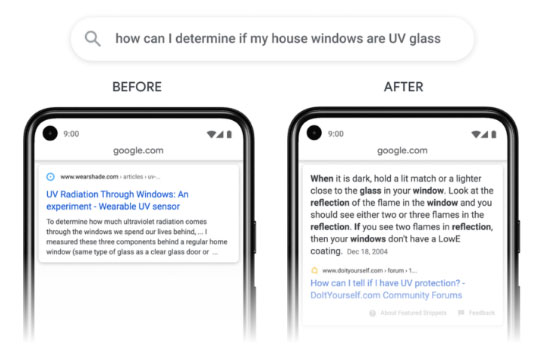 How Google indexes passages of a page and what it means for SEO
Featured snippets refer to an "instant answer" with a few sentences or less that can be read right there in the search results. At the same time, a passage might not necessarily give a concise answer, but would be more of a "blue links" type search result. Passages that the algorithm picks up can be as short as a few words or as long as a paragraph. Passages can help publishers who may not have the best optimized pages. Websites that follow good SEO practices and know how to create well-structured content will not be affected by this algorithm. Also, mobile first indexing has nothing to do with ranking and nothing to do with rendering. It is made clear that sites with poorly-structured content should not rely on Passages to help their pages rank.
Some Bonus Tips
Focus on Visual Search – people are conducting more visual searches than ever before.

To optimize for visual search-
Make your pages mobile-friendly
Optimizing image filenames and alt text
Focus on E-A-T (Expertise, Authoritativeness, and Trustworthiness)
Make sure to have a thorough About page
Your contact page is easy to find
Add references and external links to sources
Use Video to Improve your SEO
Google highlights video featured snippets
Create clear sections in your video so that Google understands the content
Optimize video title, description and tags
Upload transcripts for your videos
Include video content in text-based blog posts
Search Intent is Important
Each content created should match users' search intent
Publish content that searchers are exactly looking for
Consider re-optimizing old content
Hope getting prepared for these SEO trends would help you improve your website ranking and reach your targeted audience in 2021!