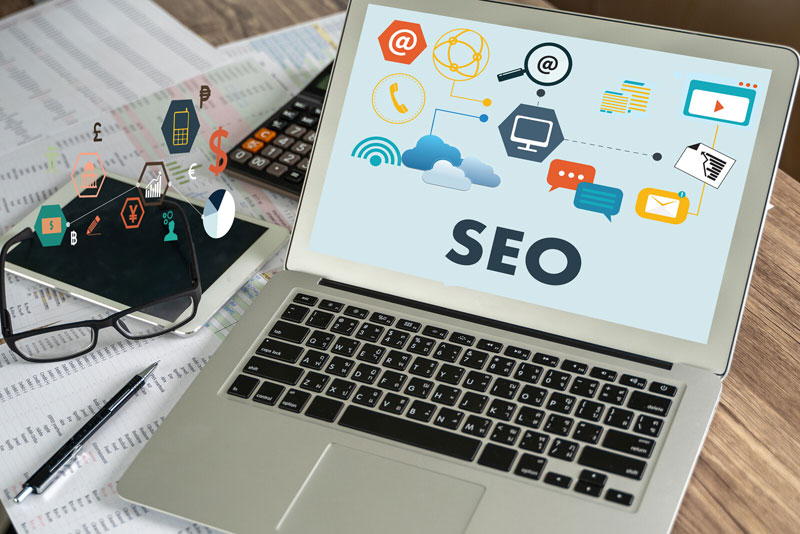 An outbreak of unprecedented proportions, the novel Coronavirus (COVID-19) has led to a huge global crisis by significantly impacting businesses across all major industries. Companies running out of business and clients pausing their contracts are a common trend amidst the pandemic. Marketers are struggling hard to adjust their digital marketing and search engine optimization strategies to account for the COVID-19 pandemic. While the coronavirus has led to an exponential increase in internet usage, it has also caused search traffic to business websites to plummet. Does that mean that search engine optimization (SEO) is ineffective or irrelevant for your business right now? The answer is – "Absolutely Not". One of the smartest moves that businesses can make now is to leverage digital marketing and SEO services, in order to maintain their standing with customers. Implementing clever digital marketing strategies can help make your business back on its track, retain clients and evoke brand recalling when the demand increases.
Significant Impact of COVID-19 on Search Traffic
Internet usage has skyrocketed during the COVID -19 outbreak. However, this does not mean that "internet use" refer exclusively to online search. Apart from search, it includes a wide array of activities like electronic transfers, mobile apps, virtual transfers, social media platforms and more. In a time marked by so many questions and a considerable uptick in at-home pursuits, search volume has certainly increased, but with a specific focus on health, news and other highly relevant industries. However, this has also caused a decline in traffic to non-essential business websites (mostly small businesses) – both from paid and organic results.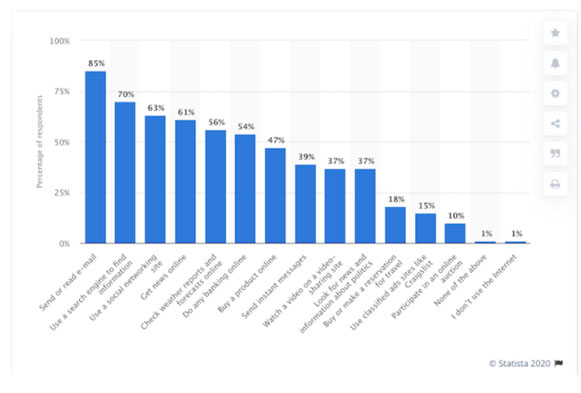 Link source – https://www.wordstream.com/blog/ws/2020/05/08/seo-during-covid-19
In short, SEO looks very different depending on the specific industry. For relevant businesses, SEO is important for standing out and getting chosen over competitors in search results. On the other hand, for non-essential and temporarily closed businesses, SEO seems a lot less important.
How Will SEO Strategy Lead Companies through COVID-19?
As the COVID -19 pandemic continues, despite a flattened curve across the United States, businesses have been increasingly navigating innovative marketing strategies. According to reports from Forbes, the global pandemic has increased internet use by a whopping 70 percent. In addition, social media engagement has escalated by about 61 percent. Local offline businesses that fail to rightly utilize the power of digital marketing during this epidemic period could not only reduce in metrics, but also suffer customer attrition.
With about 7.5 million companies at risk of going out of business, incorporating a strong SEO strategy is crucial to navigating the negative situation of COVID-19. Even though, many businesses across the US are actively leveraging SEO, they fail to make continual adjustments. Incorporating an absolute, clear and one-size-fits-all SEO strategy is key to boosting business growth, visibility and conversion rates.
Here are some top ways to adjust your 2020 SEO strategy amid COVID-19 pandemic –
Never Ignore COVID -19 – Acknowledging the existence of COVID-19 is one of the initial steps in improving the SEO strategy. Prepare an informative page about the coronavirus including eye-catching graphics with crucial information, which will reduce the bounce rate and improve the overall user experience. This is a crucial SEO strategy that works because businesses can create a feeling among their target customers and clients wherein they can easily relate to your area of business and gain trust during the pandemic. Just prepare a statement about what your business is currently going through and add product updates and other information, but try not to be too assertive. By incorporating this SEO strategy, you can establish a deeper rapport with clients.
Design an Empathetic and Informative Page about COVID-19 – Develop an empathetic approach to make your audience feel supported, motivated, and heard during a period of ongoing turbulence. Build an informative page about COVID-19 to keep your audience updated about your products/services and operation while lending much-needed support and encouragement. As new audiences get directed to the business website, chances are that they are more likely to develop a positive notion about the brand's presence and better engage with social media pages. This will in turn help convert visitors into leads and boost revenue. For instance, Chipotle Mexican Grill, Inc's (an American chain of fast casual restaurants) COVID-19 update page is a great example of reassuring customers by explaining safety measures. The clear, visually-engaging and easy-to-follow graphics help visitors retain important information. In addition, this offers improved user experience and reduces the bounce rate while imparting vital company updates.

Source link – https://www.chipotle.com/covid19
Stay Ahead of the Competition – With fierce competition in the business field, planning the best SEO strategies can be quite challenging. A basic, yet significant SEO technique involves keeping tabs on your competition, which is a great way to pick up on new SEO tactics. Try to observe what your competitors are performing as you will be able to devise new SEO techniques along the way. Here are some important tips –
Shortlist at least three to five local businesses within your niche. Make sure to choose companies offering products similar to yours.
Analyze their web presence and the specific best SEO strategies they are currently using. Categorize the SEO technique that directly applies to your business niche.
Look over the social media pages to understand brand personality and habits.
Use SEO analysis tools to examine click depth, selling point, and the current marketing strategies during the pandemic.
After analyzing this relevant data, realign the current techniques to score higher on search engines.
Closely Monitor Keywords – As the pandemic significantly affects search trends, it is important to closely monitor keywords and create content on that basis. For instance, searches like "work from home covid" and "hand washing tips" were dominating search engines as the COVID-19 curve was forming. However, as the impact of COVID-19 began to flatten across several U.S. states, the search requests also evolved accordingly. As per the latest Google Trends, searches like "business opening covid" have increased in popularity owing to the eased lockdown restrictions. In short, it is important reconsider your specific keyword and content strategy. Making periodic adjustments to the keyword research and analysis strategy can help stay abreast of popular searches and identify relevant topics accordingly. Make sure to familiarize with popular short-tail and long-tail keywords (matching your business niche) and creating content on that basis to climb up on SERP rankings, increase organic search traffic, generate more leads, and build brand credibility. Try to incorporate updated keywords in the title tags, meta description tags, image alt attributes, and content (blogs, articles, guest posts, press releases, etc.) to increase visibility and boost revenue. Keeping up with the new, evolving SEO trends will not only help your business during this crisis phase, but also benefit in the long run.
Improve Local SEO – Improving the local SEO tactics by updating your Google My Business (GMB) listing is one of the powerful strategies to enhance online presence during a time of increasing uncertainty. The GMB listing platform allows business owners to easily share their website address, business description/category, business hours, contact number, FAQs, and posts, thus boosting visibility on Google search and maps. For instance, Google recently launched new tools and strategies in light of COVID-19 to support businesses share essential updates with their customers.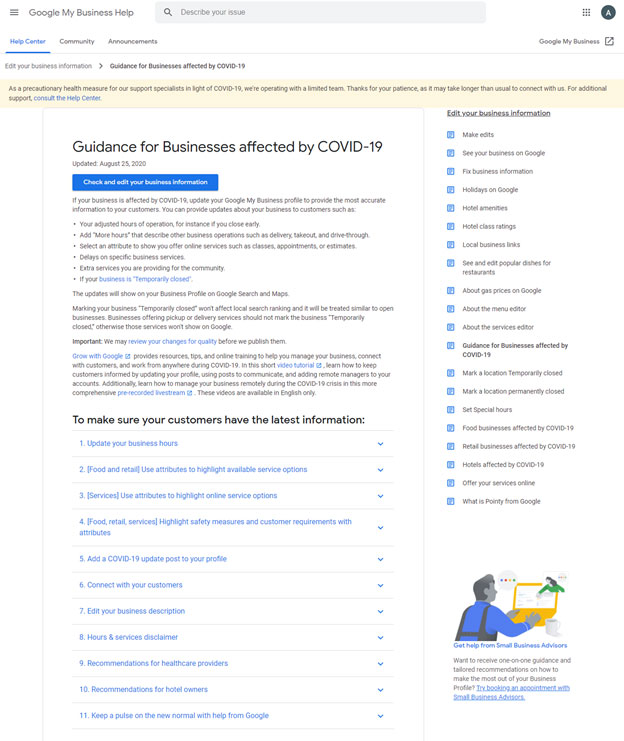 Source link – https://support.google.com/business/answer/9773423?hl=en
Regularly updating the "Google My Business (GMB) listings help businesses to improve local SEO and increase revenue. Make sure to optimize business pages by product updates, updated business hours, safety measures, and donation plans to keep preexisting and potential customers in the loop. With internet usage across the U.S. at an all-time high, taking these measures is essential to get your business on the map and increase traffic. According to a study conducted by Google and Oxera, sharing accurate business details on Google My Business increases homepage click-throughs by a whopping 30%. With 80% of all searches occurring on Google, optimizing Google My Business in accordance with the evolving COVID-19 landscape will help your brand stay afloat and maintain a strong brand identity.
Update Website and Social Media Pages – As customers lose touch with the content, chances are that they are more likely to get engaged with other brands that share valuable content. This will increase customer attrition, but also make the brand damage their reputability and trustworthiness. For instance, if your business belongs in the travel or entertainment industry, it is easy to feel like there is no content to produce or share. However, you can produce value-added content like – blogs, articles, and guest posts to interact with the customers, respond to customer feedback, queries, reviews and maintain active social media presence by sharing relevant and informational posts via popular platforms like Facebook, Instagram, Twitter and Pinterest. These simple, yet powerful strategies will help enhance the credibility of the brand, maintain a strong online presence and increase conversion rates when your operations resume.
Improve Website Loading Speed – Improving your website's loading time during the COVID-19 endemic is an important strategy that would help reduce the bounce rate in the long run and optimize user experience. It is estimated that faster web pages increase conversion rates by over 16.5 percent. In addition, majority of web users admit that waiting for web pages to load is the single most disliked aspect during an overall browsing experience. Use Google's PageSpeed Insights tool to determine the speed of the desktop and mobile versions of your website. Tweak the website by optimizing image size and format, optimizing caching, minimizing HTTP requests, removing unused scripts, and reducing cookie size. The desktop and mobile web usage continue to peak with lockdown regulations being implemented across several states. Therefore, increasing web-efficiency is a crucial aspect as people are more likely to interact with the products/services, blogs, and other additional content included within the website.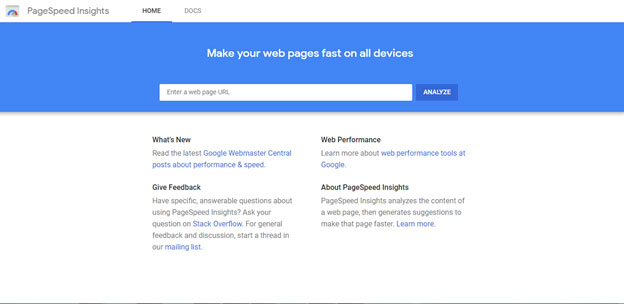 Create Quality Backlinks – Backlinks are incoming links to the webpage that lend credibility and authority to the content, thereby increasing organic click-through-rate. Receiving a plethora of back links may not be ideal, as the quality of links plays a significant role. For instance, receiving a backlink from authoritative websites like Forbes/Guardian can reap more benefits than receiving one from a local web page with feeble web design and subpar content. Therefore, it is important to adapt an SEO strategy that focuses on helping a website receive strong backlinks from authoritative companies. Here are some top ways to receive high-quality backlinks –
Use the broken-link building method
Increase social media outreach
Create guest posts
Create compelling and value-added content
Build quality internal links
Reach out to SEO Experts – If your business is new to the world of digital marketing, familiarizing with the nuances of SEO is crucial. The volatile COVID-19 landscape has caused a massive change and even the most established and experienced business websites are struggling to keep up with their specific business targets through the crisis. Relying on the digital marketing services of a reputable and established SEO company can help businesses to adapt and eventually thrive despite the pandemic. Leading companies offer on-page and off-page SEO services involving comprehensive website audit and SEO assessment that focus on design infrastructure, content, and brand identity to determine the best way to move forward.
Going digital during the crisis (or however long this situation lasts) could prove quite challenging time for any business. Businesses approaching the shift to digital marketing strategically can help save considerable amount on branding, advertising, and selling. Businesses can leverage recent technologies to improve the business by focusing on website optimization, maintaining ranking positions and fostering connections with the customers. A reputable SEO company in Long Island, NY can help businesses maintain a better online presence, and stay relevant through and after the COVID-19 pandemic.