The educational sector is undergoing significant transformation, with the unique and advanced kind of infrastructure and facilities that schools and universities are willing to offer to their students. The marketing and communication strategies that worked for a school or college earlier may not be successful nowadays as the landscape has changed continuously. Nowadays, the educational degree is no longer location-specific. Several institutions offer online courses that are considered to bring good income to the students.
Even though this is positive for the student community, it has created an increased competition among education institutions to maximize student enrolment and deliver the best of the best education services. As a result, educational institutions are seeking assistance from organic SEO companies to build an effective digital strategy to communicate with potential students, parents and industry experts and build a strong brand image.
Digital Marketing for Educational Institutes-Tips
In today's changing scenario, where more and more people prefer digital mediums over traditional ones, digital marketing is becoming more dominant. The fact remains that given the present culture of information sharing and reception, traditional ways of marketing ones' business is not effective anymore. Instead of splurging heavily on physical marketing techniques, what is required is intelligent investments in the virtual world. This is the point where a digital marketing services company comes into the picture. And, when hiring one, the top priority should be a primary due diligence in this field. It is important to hire an agency that has not only stayed in the digital business for long but also understands the market in which they operate. Here discussed are some of the top digital marketing strategies for educational institutions –
Have an Informative Website-The website of a school or university is a one-stop destination for prospective students and parents when choosing or deciding about an educational institution. The website may offer the first trustworthy information about what courses they offer, and showcase the faculty members. Add the vision and mission statements on why your specific institution is the best among all other institutions. In addition, posting images of the recent college fest, college amenities (like classrooms, library) and so on can motivate students to get enrolled in the institution. In short, designing an informative website is the foundation for the digital marketing strategy for a school or college.

Image Source:
Mobile Optimization – When it comes to internet access, mobile is one of the most common platforms being used by students. While developing the website, educational institutions must make it mobile friendly. If the website does not support mobile platforms, then they will be missing out on a great number of potential students.
Online Ad Campaigns-As a promoter of an educational institution, it is important to understand the unique power of digital marketing for the institute. Start off by investing in online advertisements on general platforms such as Google and on more specific platforms and websites which carry out reviews of educational institutions. Hiring a keyword specialist can help better target the right type of keywords and audience. Analyzing the return on investments on such ads can help go forward with the digital techniques for your institution. It is also important to place these online ads on relevant web pages that are related to the institution's educational course or program. For instance, if an institution want to promote their latest online course on data management-then it is beneficial to place ads on a website related to data education, which is more likely to be visited by a potential student for that course. In addition, displaying these ads on web pages that are related to higher education and career advancement can bring good results. In short, managed ad placement not only helps to regulate marketing budget, but also to reach the most appropriate prospects in an effective manner.
Link Building-This is an important criteria while formulating an effective SEO strategy for your educational institution. Nowadays, the quality of a webpage is not decided by content alone. The average time spent by a visitor on a website depends on the relevant back links present on the website. However, if a website lacks relevant back links, then the chances are higher that the visitors will turn to another website for more information. However, by providing several backlinks to access other related information on your website, user engagement can be retained as they navigate through your website for a much longer duration. Therefore, including a lot of backlinks can help engage and retain webpage visitors.

Image Source:
Build Social Media Presence – Increasing the visibility of an institution on prominent social media platforms is another important strategy. The primary idea should be to tell people what has recently been going on in your university. This includes-showcasing research papers, student achievements, student testimonials and reviews -that help enhance brand visibility in the digital space. While developing an effective social media strategy, it is important to identify the most relevant social media platforms in which your potential students are highly active. Generally, the three main social media platforms popular among the student community are Facebook, Instagram and Twitter. After deciding on the specific social media platform, the next step is to understand the algorithms of those platforms. For instance, the latest algorithm of Facebook prioritizes the posts of a user's family and friends. Similarly, Twitter is all about concise but informational content. On the other hand, on Instagram, visuals and eye-popping graphics are important. Therefore, identifying the most active hashtags with respect to higher education and including them in your posts are crucial.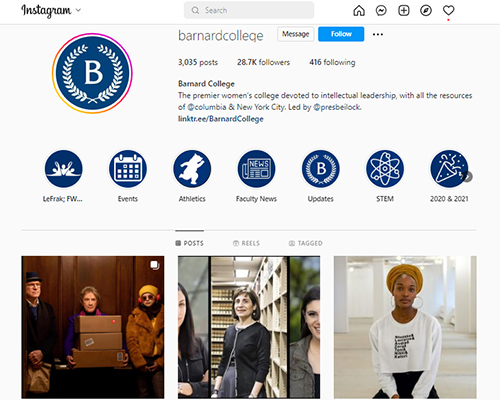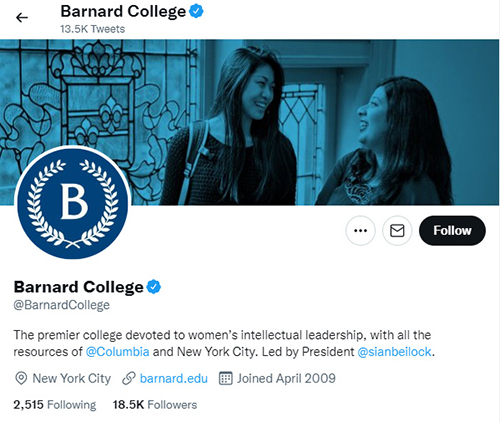 Re-targeting Campaigns – Re-targeting campaigns are not only cost-effective, but also yields more conversion rates. One of the major benefits of this campaign is that it helps reach out to prospective students who have shown an interest in your education services via various channels online. Re-targeting also helps expand the size of your target audience group. Initially, start the campaign to spread brand awareness and later on it is possible to re-target prospective students who have considered your educational institution as an option.
Post Conversion and Traffic-oriented Content-Nowadays, the "quality" of content depends on the fact whether the content is capable of increasing traffic as well as page ranking. Therefore, make sure that the content is focused on generating more traffic and improving rankings. Conducting a keyword research with special focus on long-tail variations of core keywords can help in this regard. Keyword clustering can help streamline the content and identify several other areas related to the keywords. On the other hand, conversion-oriented content aims at addressing potential students in the sales funnel. This includes creating content by describing prominent details about the educational institution like – campus amenities/infrastructure, faculty details, placement records, fees structure etc. which will directly persuade students to take admissions.
Engage 24/7 with Chatbots-An integral part of digital marketing strategy for educational institutions, Chatbots transform the way in which users communicate online. For instance, chatbots can answer student queries in an instant and speed up the admission process. Therefore, having an exclusive chatbot for your institution can help in portraying your institution as a tech-savvy and futuristic education brand.
Go Live – Live video is one common and dominant algorithm on all prominent social networks. In fact, this trend is quite popular among students on social media. Therefore, live streaming can be utilized to gather maximum attention of prospective students. This includes – hosting a live Q & A session and addressing FAQs regarding the application and admission process, fee structure, learning amenities, and opportunities. To give students a better feel about your institution and the courses offered, ask the faculty, students, and alumni to share their perspectives and connect with the prospects.
Effective Pitch Writing-Considered an essential part of PR process for higher education institutions, pitch writing refers to email/letters written to editors and journalists explaining the uniqueness of the educational brand. If done creatively, this strategy can help represent a specific brand under a distinctive image or pattern. It not only enhances brand awareness, but also helps to build a positive reputation in the industry. Therefore, encourage stakeholders such as students, alumni, parents, faculty and corporate professionals to write pitches as well.

Image Source:
There is significant competition in the digital marketing field among all sectors or industries and the education field is no exception in this regard. With continuous evolution in the field of digital marketing, staying on top or remaining up-do-date with the trends can be challenging for an educational or research institution. Adhering to the above-mentioned strategies can help to some extent in this regard. Another viable option is to avail the services of a reputable search engine optimization company that offers effective and affordable digital marketing solutions based on the unique needs of the institution. Such companies have digital marketing specialists who are knowledgeable in the most recent developments and assist institutes in staying current with the latest digital marketing trends.