Social media has become an integral part of people's lives and daily routines. There are many social media platforms and strategies that brands use to promote their products and services on social media.
Social media marketing is undergoing rapid transformation due to increased usage and user expectations. Social media trends provide you the opportunity to experiment and connect with your audience in a different way. Popular social media platforms can be used to improve the effectiveness of your SEO. By outsourcing social media marketing to an experienced organic SEO company, your social media profiles can be managed in a very efficient manner.
Staying up to date on the latest social media trends and current strategies is a great way to improve your online presence and stand out in the crowd.
2022 Social Trends
Short-form videos get more exposure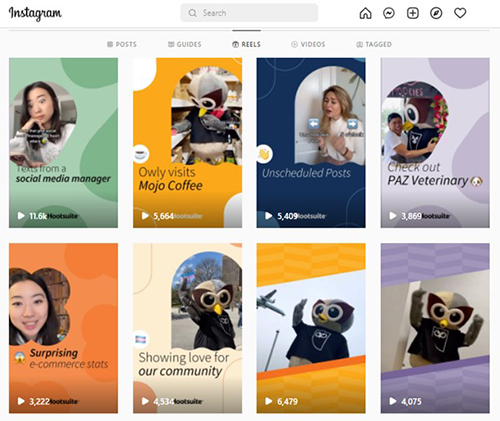 Short-form videos or video content up to 2 minutes and 30 seconds in length are now trending with platforms such as TikTok, Instagram Reels, YouTube Shorts, Google, LinkedIn, and Pinterest that are expanding their short-form offerings; brands are continuing to take notice. Of these, TikTok and Instagram Reels have redefined the way brands consume video content. Such platforms provide marketers with a powerful tool for driving brand engagement and marketing returns.
HubSpot Blog's 2022 Marketing Industry Trends Survey reports that more than half of marketers (51%) use short-form video plans to increase their investment in 2022.
Short-form videos are what people typically want to see mainly when they're scrolling on their mobile phone on any social platform – Facebook, YouTube or others. The time can range from 60 seconds to 3 minutes, depending on the platform. Informative, short-form content can play a key role in your brand's content marketing strategy. It provides the option to showcase your content in an innovative way. Viral content can be based on dances, songs, and sounds.
Consider highlighting brand challenges that can build community and engage your audience, promote new products, leverage user-generated content in your strategy, and create educational videos that are great added-value content.
TikTok is not just an entertainment app now; it is gradually becoming an ideal platform to promote a brand, product or service. The video-sharing social media app has grown quickly and now has 1 billion monthly active users worldwide (as of January 2022).
TikTok is a powerful option for marketers, because of its huge user base, high engagement, ads seen more favorably, less competition, and easy-to-learn features. This app has introduced several helpful business tools in the last few years, such as business profiles, ads, and a creator marketplace, making it more optimistic for future years.
Make sure to have an active presence on TikTok just as in any other social network. TikTok Analytics Data provides key insights on whether your content is reaching your target audience, what time of day to post, what type of videos your followers prefer, and the right sounds to use to reach the audience and land on their For You page.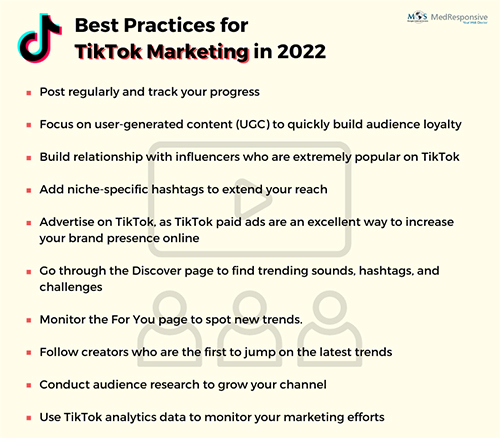 Marketers to spend more on social ads in 2022
According to Hootsuite, social media will account for 33% of all digital advertising spending in 2022, and annual advertising spending on social media will top $134 billion in 2022, an increase of over 17% YOY (that's an additional $23 billion!).
Along with running social ad campaigns on Facebook, Twitter, and Instagram, marketers are more likely to look to spend on ads on TikTok, Pinterest, and Snapchat, to reallocate some of their ad budgets as these channels grow in popularity.
Types of TikTok ads include In-feed ads, Video ads, Image ads, Spark ads, pangle ads and carousel ads. It provides access to additional ad formats including TopView ads, Branded Hashtag Challenge, and Branded Effects.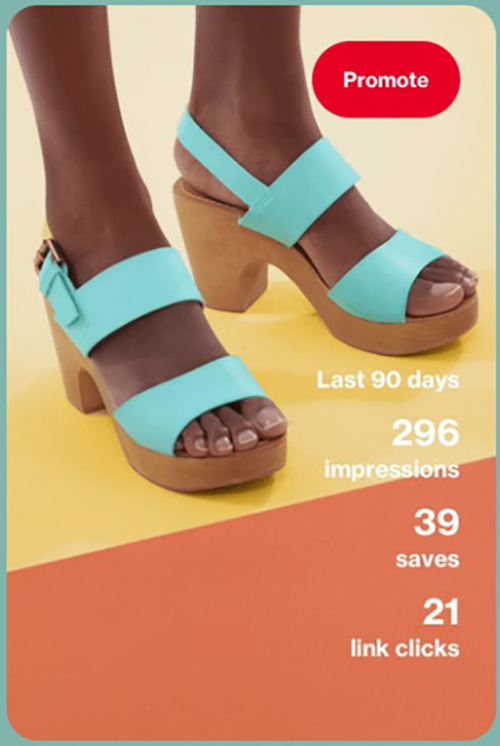 Pinterest has several ad formats and campaign types such as Idea Pins (story pins), Try on product Pins, Collection ads, Carousel ads, Promoted Pins, Shopping ads, and Product Rich Pins. Being a Pinterest Business account holder, you can choose to promote existing best-performing pins, create new visuals or videos, or even promote an image that's been pinned from a website.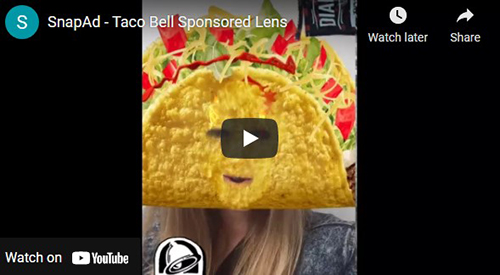 With Snapchat Ads, advertisers are able to reach a global audience and drive meaningful results. Ads Manager allows you to create ads, launch campaigns, monitor performance and optimize towards your goals – all in one place. Most ads are watched with sound on and so design them accordingly.
Social media as eCommerce outlets
Social media is now playing a key role in how people shop. Social commerce is when customers buy your products or services directly from a social media platform. All the major social networks have invested in social commerce and this trend will continue to do so. Just like any online platform, social platforms are now equally useful in meeting customer expectations, with increased convenience, customization and control redefining the shopping experience.
Instagram is one of the leading social eCommerce outlets. Instagram eCommerce combines marketing and selling products using this social network as a platform. In 2020, Instagram launched a wide range of features, referred to as "Instagram Shopping". Creating customizable business pages with online store functionalities can make your Instagram content shoppable. Instagram Shops allow eCommerce sellers to integrate their product catalogues with their Instagram profiles. Adding product tags with a name and price and providing options to complete the entire ordering process within the app, will improve your customer's convenience for purchasing easily. Businesses can promote products directly to Instagram users through posts, Stories, in the Explore tab and in a special Shop tab on their profiles.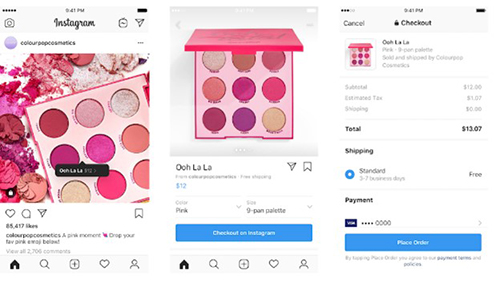 Instagram's Checkout feature allows users to search and shop directly within the app. With this feature, people can shop from influencer posts too, making the social shopping experience on Instagram feel effortless.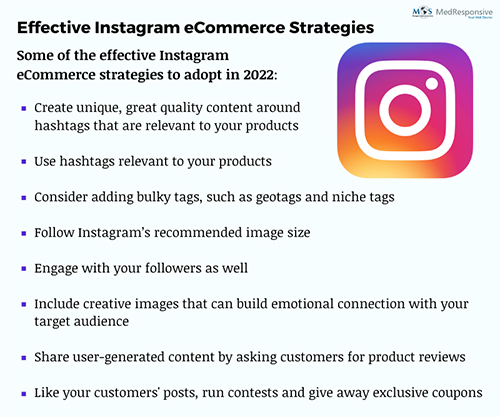 YouTube and TikTok are also experimenting with social commerce. YouTube Shopping is now providing an organic live shopping experience on YouTube. Creators can tag products that appear in their videos and viewers will be able to browse and buy those products by clicking a shopping bag icon in the corner of the screen. At the same time, TikTok's partnership with Shopify allows customers to create and show shoppable content on the platform.
Augmented reality transforms social media
Augmented Reality (AR) has been around for a few years now. AR can enhance the real world by adding digital elements to it and changing the way things actually look. AR filters and AR lenses have been used for years.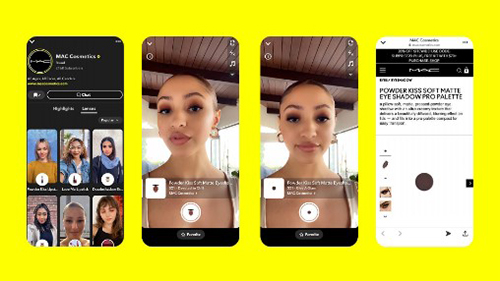 Snapchat is the main social media platform that focuses on AR lenses and filters the most, in the form of Dancing Hotdog, Extreme Sad Face, Dog with Tongue Hanging Out, and more.
By delivering AR experience on social channels, businesses can drive brand awareness and increase loyalty. There are diverse applications for which AR technologies can be used to ease the customer's life – ranging from virtual product trials to improved navigation assistance, better shopping experience and more.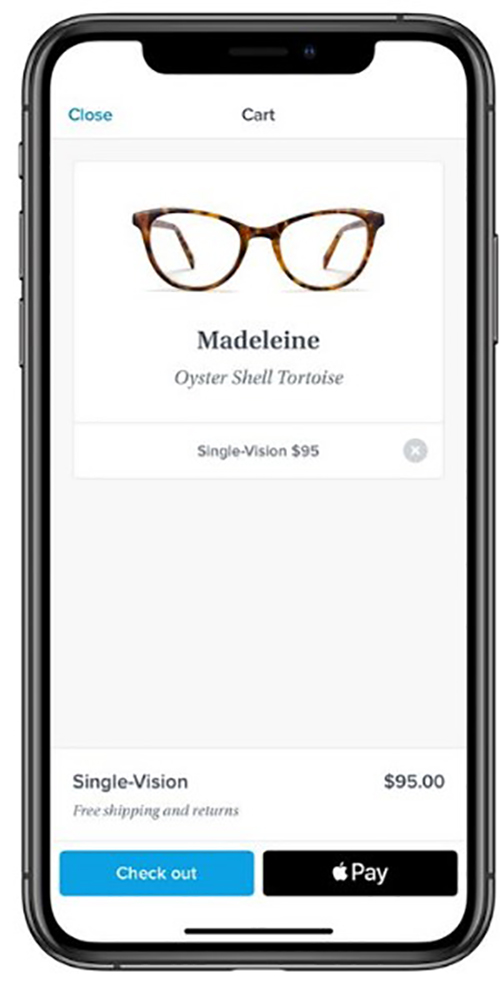 Many companies are already using AR tools for consumers to try any products from the comfort of their homes. An example would be Warby Parker's Virtual Try-On feature that allows customers to try on hundreds of frames virtually using an iPhone camera. Augmented Reality will soon become consumers' most preferred way to try-on products and interact with brands. It is expected that brands will come up with more innovative ideas to engage with their customers through AR.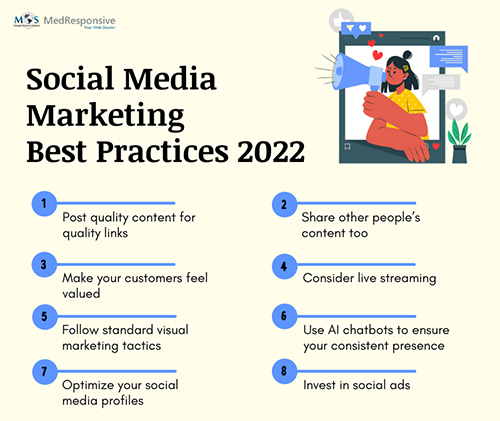 Make sure to implement marketing strategies that are more engaging, interactive and fun for your audience. An experienced digital marketing agency can implement effective social media marketing solutions that are designed to increase engagement. These can also raise your website's search engine ranking.
Need support to implement result-driven social media marketing strategies?
At MedResponsive, our social media digital marketing company can handle all aspects of developing your brand's social presence.
Contact us at (800) 941-5527 for affordable social media packages!