Businesses have now recognized the significance of using TikTok for digital marketing as it helps to engage with young users, encourage user-generated content, and connect with online users in different ways. TikTok's short form video app gained popularity during the pandemic and in the first quarter of 2020, TikTok was the most downloaded social app (315 million installs).
According to Statista data of July 2021, TikTok is the 7th most popular social media app. So, if you wish to increase your visibility and brand awareness in TikTok, invest in a reliable digital marketing services company. We help you in producing social content, set up advertisements on social media platforms, and drive in more traffic.
TikTok helps you to create your brand's own channel and upload videos that are relevant to your business. It has 8 amazing features that can be used for digital marketing:
TikTok Offers Excellent User Engagement: High user engagement is one of the key features of TikTok. According to TikTok, users spend almost 87 minutes per day on TikTok. This is because TikTok has highly interactive content and it allows brands to keep their audience captivated in their content. Unlike any other social media platform, TikTok allows their audience to contribute their creative touch to the content they are consuming, and this is one of the reasons for the growth of TikTok.
Brand Effects for Content: TikTok allows you to apply Brand Effects on your ads. It's designed mainly to highlight brand-specific elements. It is mostly used for CPG, retail and environment verticals. This is a flexible feature that can be used by brands.
Display Products in Catalog Ads: TikTok offers Catalog Ads that let you display a wide range of products in your ad. This is a useful feature for all businesses, even if you don't have many product versions. It helps generate tailored videos for each product, create a specific set of products, make use of automated rules to customize product details and finally, helps to house key information about the products directly within TikTok's Ads Manager.
Ecommerce Capabilities: With its excellent awareness and engagement solutions, TikTok is focused on providing full funnel offering.

At the end of 2020, TikTok partnered with Shopify to allow Shopify merchants to access the TikTok for Business Ads Manager without leaving the Shopify dashboard. This helps to reach prospective customers and increase conversions. Thanks to the four features:

Shopify merchants can plan TikTok campaigns, target TikTok audiences, and track results all in one place.
TikTok's creative tool allows Shopify merchants to link their TikTok Pixel with a single step, simplifying conversion tracking.
The merchants can retarget audiences using customer data.

Spark Ads: This feature was launched last summer and it allows businesses to sponsor organic content. Instead of researching and creating new content to go viral, businesses can sponsor content that already exists and has already gained popularity. This feature may not target audiences across their entire research journey, but it is best suitable for mid or upper funnel audiences and is still a useful weapon for your marketing arsenal. Spark Ads helps to create synergy between organic and paid social channels, and avoid the need for creating custom content that can be expensive and also time-consuming.
Challenges with Hashtags: Hashtags are popular on almost all social media platforms. Apart from its ability to capture a large audience and drive high engagement, hashtags can also provide a more natural form of interaction on social media. The following are some considerations for a successful TikTok hashtag challenge.

A fixed budget: Hashtag challenge has a fixed budget of $150,000, which is a TikTok requirement and it is not flexible.
Product-focused hashtag: To make sure that users keep supporting your brand, the key is to include the brand name and focus content on the product's benefits.
Spelling matters: Do not use creative abbreviations or number substitutions that someone who is not a brand insider may not immediately recognize. Hashtags should be simple and easy to type; a small typo can be dangerous for the brand and take your brand in an unpredictable direction.
Don't use date or month reference: To maintain hashtags' shelf life, do not use date or month in hashtags. For example, #chilleddecember can be used only in December and not in any other month.
Use influencer support: If your TikTok followers are not strong, then it is better to invest in influencer support to ensure the hashtag challenge launches as strongly as possible.

TikTok's Auction Insights: TikTok's auction insights is a valuable analysis portal showing different views of campaign performance with graphs and different metrics to guide optimization opportunities.
Slowly Gaining Popularity Among Older Users: TikTok mostly has a user base mostly comprising young users who are 24 years of age or younger and they have a very low purchasing power. But the good news is, TikTok is gradually gaining users who are older.
Using these TikTok features can ramp up your digital marketing strategies and help you get more traffic and conversions. These are powerful features that help you engage with new audiences, build brand awareness and grow your business.
So, reach out to a reliable organic SEO company to incorporate these new features of TikTok into your digital marketing campaign, attract new customers, engage with them, and increase your sales.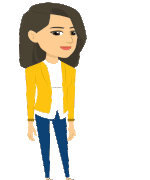 Want to help you in producing social content, set up advertisements on social media platforms, and drive in more traffic. See how WE do that!

We believe in getting you results through a full spectrum of services from SEO, content writing, to conversion rate optimization.
SEO: Our experts unlock massive amounts of SEO traffic and secure high visibility in search engines.
Content Writing: Our team crafts content that will secure and maintain high page ranking, attract relevant search engine traffic, increase conversions, and help reach your goal – without breaking your fund.

Social Media Marketing: We will work with you to attract newer audience, newer customers and promote brand awareness – which has value, not just volume.