Technological advancements are constantly laying the foundation for better things, both online and off. Organic SEO companies are increasingly concentrating on incorporating augmented reality (AR) in digital marketing campaigns to modify how organizations will market their goods or services and also how they will optimize for search rankings. Soon, Google's search experience will naturally include augmented reality. Since Google has expressed interest in this technology, augmented reality (AR) has a significant impact on how companies may market their goods and services, employ SEO, and engage customers.
What Is Augmented Reality?
With AR (Augmented Reality), you can layer visual information on the real world. The system integrates a live image with the user's actual surroundings, and the culmination is spectacular and virtual. The main goal of augmented reality is to employ various devices to alter how you perceive the outside environment.Customers can use AR to try things before they buy them. For instance, Wayfair employs augmented reality to show buyers how furniture will look in their homes, and Sephora offers an app that allows shoppers to see how their cosmetic products would look on them.
Digital information can be superimposed and merged into our physical surroundings using augmented reality (AR). When many of us are currently confined to our homes during a global epidemic, AR technology is gaining popularity and helps people convert their immediate surroundings into areas for learning, work and entertainment.
8 Ways Augmented Reality Influences SEO
Local SEO will be more significant: Anyone who wants to rank on Google already concentrates on local SEO. With AR, you can use a mobile device to scan a code to acquire all the details you require about a company. You may access photographs, read reviews, and rate products. You may provide location-specific augmented reality (AR) experiences using apps like Wikitude or Yelp. For instance, you could extend a unique deal to a customer who lives nearby your place of business. To take full advantage of AR's growing popularity, it will be your responsibility as a business owner to make sure that all of your company's information is current in local listings.
SEO will be more impacted by social media: Everyone is aware that your social media activity affects your SEO. Therefore, it shouldn't be surprising that AR will probably intensify this effect. This is due to the fact that AR enables social media firms to offer immersive and engaging experiences that can increase engagement and conversion rates. Users could, for instance, completely involve in whatever they were viewing on their screen with Facebook's 360-degree movies.

You could sit in your bedroom and enjoy a tour of the Louvre in Paris. Snapchat and Instagram's 3-D effects are also popular among users.Social media users can experiment and be creative to make unique Stories. They have already been utilized by brands to sell their goods and raise consumer awareness of their brands. You could anticipate seeing AR-focused features on more social media platforms as augmented reality gains in popularity. Therefore, the influence of AR on your SEO approach is probably going to grow.

Interactive content and visual search will spread widely: Google includes voice and picture search options as part of their effort to improve user experience. They are also funding augmented reality (AR) initiatives like Tango and virtual reality (VR) projects like Daydream to enhance the experience even more. Overall, its goal is to keep up its position as the most popular search engine on the planet. Expect more space for AR-based content in search engine results as it becomes more popular (SERPs).

AR needs to be incorporated into the overall content marketing strategy for forward-thinking companies.You should expect visual searches to become increasingly commonplace as multimedia components like 3-D objects and videos are incorporated into the mix. Interactive material is projected to eventually become a crucial component of the virtual world. You must ensure that you deliver such engaging experiences and keep up with the shifting search trends whether you are a content marketer or business owner.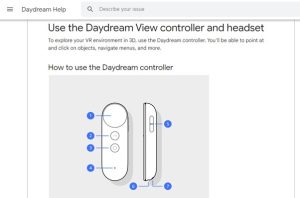 User experience is now more important: Improving user experience is already a crucial component of increasing leads and sales. Delivering high-quality website content that users desire is everything. A similar component powers augmented reality. The AR experience will require information-rich material, just like creating a website.This informational accessibility frequently helps to enhance a user's opinion of a company or website.

It implies that you must make an attempt to provide as much information as you can, especially if you intend to develop your own AR apps to improve your business model. For instance, a car dealership might display the make, model, and year of a car on someone's smartphone while the vehicle was parked in a random lot. Adding the blue book value, available colours, miles per gallon, and other information that can affect a person's choice to purchase it will improve the whole experience.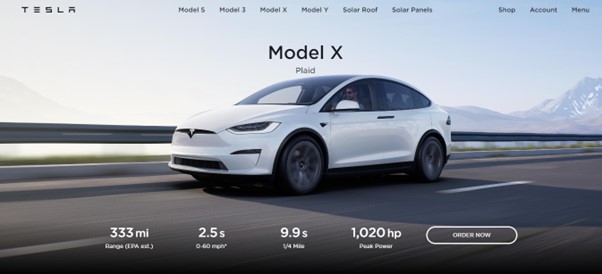 Products are "put in hand" by overlay images: Before making a purchase, almost 88% of shoppers will conduct online product research. This figure serves as the motivation behind the efforts made by so many businesses to promote their brands and products online. What if a customer could view the product's image to see what it appears to be in actuality. The hand-held technologies of today make it simple to calculate a product's physical measures, spatial orientation, and other characteristics.

This accurately conveys the appearance of a product, whether it is a car parked in the driveway or a brand-new bedspread on the bed. If your product were to enter this realm of possibility, it might provide customers with a compelling reason to utilize your app. AR apps are already being released by businesses like Ikea to market their goods. It won't take long for the software to become as commonplace for a corporation as the corporate website. Being AR-friendly helps products and services perform better in search results. People will soon search particularly for items online that they may view in a virtual 3-D environment.

Boosting website's interaction: By this point, it's pretty widely accepted that increasing user experience on a website increases revenue and leads. It all comes down to fostering an atmosphere that people want to be a part of. And now, AR may be included into website design. Despite the fact that the technology is still in its infancy and development, users can hold their phones up to the screen so they can interact with it directly. You can add augmented reality (AR) code to your website to show 3D pictures that can only be viewed on a smartphone. This has a fantastic chance of engaging the audience because you can display exclusive hidden promo codes, product renderings, and whatever else your imagination can dream up.

Google Analytics offers reports that might aid with SEO improvement, such as how long visitors stay on your page. Imagine if you could entice visitors to stay on your website longer by immersing them in an interactive feature like augmented reality. Additionally, sharing on social media the fact that you provide AR product evaluations may increase traffic to your website. This has a great chance of attracting both serious shoppers and the curious. Advancements like these might play a crucial role in future search outcomes as AR popularity increases.

The role of storytelling will increase: When it comes to content optimization on the Internet, storytelling is a method that is becoming more popular. It's actually one of the most effective methods for using apps like Snapchat. This is due to the way it provides entertainment and information exchange to engage potential customers. When it comes to business involvement, a lot of individuals enjoy the concept of participating in the narrative.This is why engaging in more dialogue on social media is better for growing a fan base.The experience will be enhanced by AR since users will genuinely feel as though they are within the story. Consider pointing your phone at a picture of the Statue of Liberty in your living room. Imagine being able to circle the statue and view it from various perspectives as text provides information on the particular features your camera is aiming at. This is what augmented story telling is all about. This is just one illustration of how AR can use a narrative to captivate the audience. Depending on which aspect of a product clients are interested in, you may include a variety of facts.
Increasing demand for AR ad space: Businesses are considering using the digital sphere to include various advertisements as more developers create apps that can alter how real life appears on a smartphone. An example of this is when companies advertise Snapchat filters. Additionally, augmented reality commercial advertising area has an impact on more than simply apps. Even Facebook is working on ways to let businesses utilize augmented reality (AR)-based advertisements to market to social network users. For instance, you can view how you appear while sporting a set of luxury sunglasses. Soon, AR advertisements will likely be as commonplace in marketing plans as pay-per-click efforts are today.

The use of augmented reality could alter how consumers interact with items and make judgments about what to buy. It is a technology that can help companies better understand their customers' needs and preferences. Consider AR if you want to take your SEO approach to the next level. You can benefit from being the first to incorporate AR into your digital marketing campaign strategy by working with a reliable organic seo companies. Many companies are testing the boundaries of how AR can influence SEO. It will be interesting to watch what becomes available in the coming years.