Backlinks or inbound links refer to links from another website, web page or directory that point to a similar site. When it comes to medical SEO, with quality links to your website from other sources, you can boost your visibility in Google search results-and attract more patients to your practice.
Backlinks help to
boost your web traffic
let the search engines know about your website
increase your online reputation
improve your page rankings
Backlink building is a key SEO strategy that needs careful planning for successful execution.
Here are some backlink building guidelines to consider –
Presence on medical industry-specific forums and high-authority websites
Backlinks from authoritative websites in your niche have great SEO value and grab your audience's attention. The more the number of backlinks you have, the more will be your site's popularity. Be an active participant on medical related forums and online doctor directories to gain more authority in your niche and get backlinks with ease. Follow a unique forum posting strategy, based on each website's rules and guidelines.
For instance, Zocdoc is dedicated to solving patient problems. Patients can see doctors' open appointment times and book instantly online, and make informed choices with verified reviews.
Managing your online professional profiles in such websites allows you to place valuable links back to your site and validate your site with search engine bots.
However, backlinks that come from sites with unrelated content will be considered only less relevant and there are even possibilities for your site to be penalized by Google for adding backlinks that have no content value.
Answering Questions on Quora
Quora backlinks can be incredibly useful for your website. Even if Quora generates no-follow links, it is still valuable in terms of SEO and referral traffic. By providing the right answers for the right questions, your name and website will be highlighted, and you can be pushed to the top of the answers section which improves your visibility on Quora views and thus in search engines. Ensure that your answer is compelling enough for your readers to click on your link.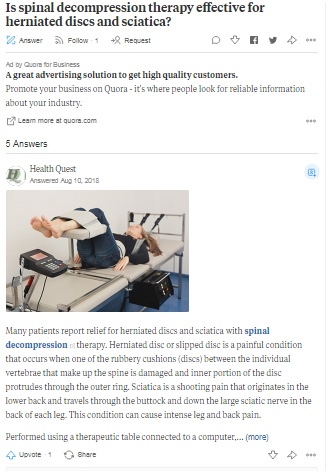 Social media
Social backlinks can improve your SEO efforts. Post your content in platforms such as Facebook, Twitter, LinkedIn and more in such a way that others can share and link for gaining additional value. Make sure you post informative blogs, before and after photos of your patients with their permission and live videos of treatment which adds more followers. Consider advertising your treatment or service offers with Facebook ads in order to generate traffic, links, and shares. Also remember to provide transcripts along with video. Posting podcasts in social platforms and through emails for your current patients can also improve the diversity of your link profile. It can increase your authority and trust not only on search engines, but also among potential patients.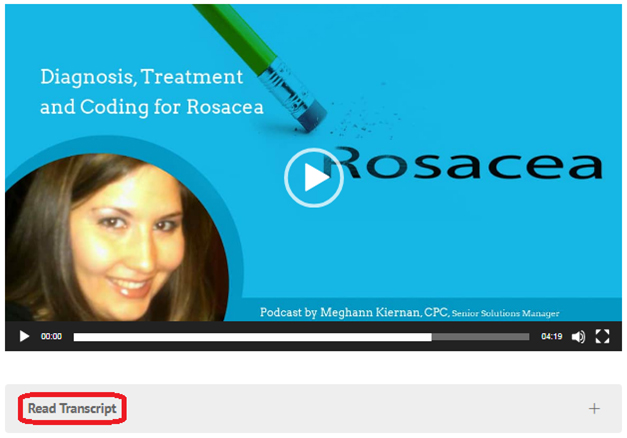 Live videos play a crucial role in your site's ranking. Adding a transcript to each video you post helps Google understand the context of videos quickly.
High Quality Content
Instead of buying links, consider investing in creating high quality, informative content and promoting your site in a way that attracts natural backlinks. Choose a fresh topic and generate good content. Try to write on trending topics, as there will not be a lot of information available for those topics on the internet. For instance, topics such as Artificial Intelligence or Machine Learning in Healthcare are trending now, as technology is ruling the world.

Consider using resource links from trusted sites such as Forbes, Medical News Today, American Society of Plastic Surgeons, MedScape and more. The more links you earn from high authority websites, the more attractive your content will be to search engines.
Backlinks give context and power to pages that Google considers authoritative. According to Neil Patel, websites that blog consistently will get 434% more indexed pages and their inbound links will grow by 97%.
Guest blogging and blog commenting
A guest post on reputable websites in your niche is an excellent way to earn some quality backlinks. Make sure to find reputable blogs and websites you can guest post on. Also remember to link your social media accounts in the author bio of your articles.
Commenting on blogs can help to get leads and maintain relationships with people in your specific industry, and thus get valuable backlinks from them. Choose relevant websites and blog posts to place your comments. The comments you add must be unique and conversational, with valuable information that wasn't there in the original post. You can also provide more details by referring back to a post on your own website or a case study that explains your patient's experience. Do not post spammy comments, as it will harm your website's reputation and impact your rankings in search engines.
Testimonials and reviews

Patient testimonials and reviews regarding your practice can influence your potential patient's decision-making process. With the patient's consent, post those testimonials on your website as well as social media platforms as this can build trust among the patient community. Moreover,such testimonials are proof of the quality of services you provide.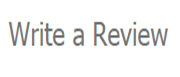 Also try to find certain authoritative sites that feature reviews and testimonials on their website. Medical review sites like Healthgrades, RateMDs and Zocdoc allow patients to leave reviews for specific doctors.Positive reviews for your facility can improve your online reputation. With such sites, potential patients can learn about any providers' quality of care, facility, and experiences of other patients.
Infographics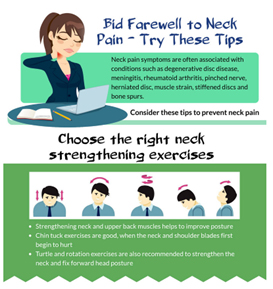 Infographics play a vital role in your link building strategy. HubSpotreports that infographic content is getting shared and liked three times more than any other form of content.Viewers love visual information than plain text and so a well designed infographic get more backlinks than what a standard blog post. Also consider creating infographics for existing posts. This method will help you to get more links, as people readily share infographics online.
Press releases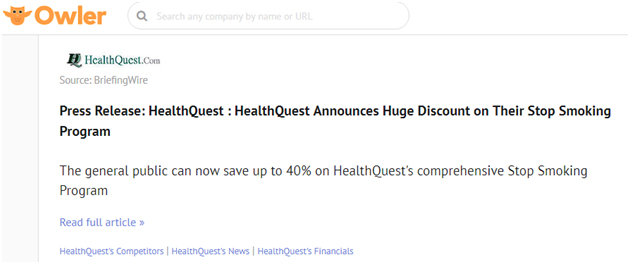 To publish newsworthy announcements such as any offers you provide or any accreditations added to your practice, write and post a press release which can serve as a great marketing strategy. Press releases can also produce backlinks from publications that cover the announcement and the published release itself. Consider using focused and strong keywords in your PR content that increases the chance that your content will be found by people already searching for your topic. Adding strong hyperlinks that lead to relevant content can also give your press releases more authority and credibility.
Other white hat methods to increase backlinks include posting informative content in article directories and conducting a survey. It is also important to monitor backlinks to keep track of your competitor's links as well as your own. Certain tools that help monitor backlinks include Ahrefs, SEO PowerSuite, Majestic SEO, Linkody, Kerboo and more. Also, avoid creating backlinks from pages where you don't have any control. As link building requires time and effort, those in the busy healthcare sector can consider outsourcing such medical website marketing tasks to an experienced SEO company.