Medical SEO follows the same principles of general SEO, and requires effort and constant monitoring to stay at the top of the search rankings and target audience visibility. That's because medical search engine optimization isn't a static or dormant field. It is as vibrant as life itself, transforming itself or being made to transform by search authorities such as Google.
Over the years, Google's algorithm changes have been gradually transforming the search landscape. While each major algorithmic innovation causes sleepless nights for some unfortunate webmasters, what each of these innovations has been doing is innovate the search experience. An average user would know how different search is now than just five years ago.
Users 'Asking' for What They Want Rather than Manually Searching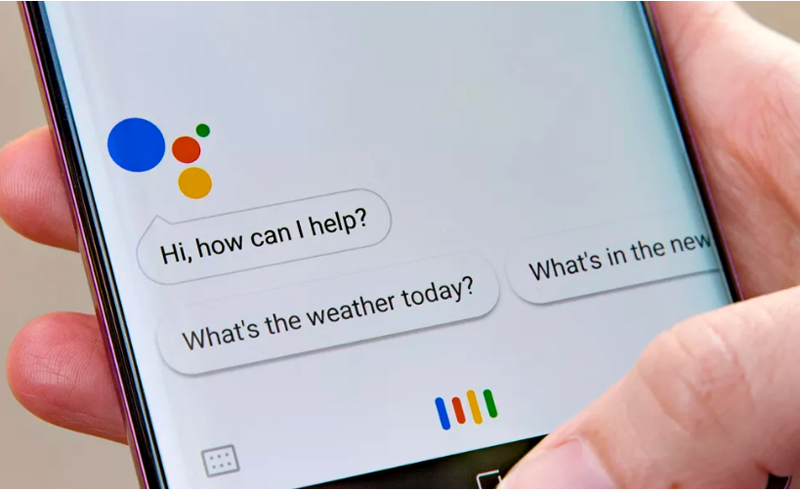 Image link: https://www.cnet.com/how-to/how-to-get-all-google-assistants-new-voices-right-now/
Google has introduced some tools that could directly influence SEO. Google Assistant, its artificial intelligence-powered virtual tool, quietly crept in and has become a mainstay of Android devices. It is a major influence on the manner users interact with the web. Introduced back in February 2017 as an upgraded version of Google Now, Google Assistant was more than just an upgrading. The potential for this tool is immense since, as it grows, it will decrease people's reliance on the conventional, manual search process.
The Assistant can perform web search for you and even show your Google account info. It can adjust your device settings and schedule events. While all this was done by Google Now as well, the difference is that Google Assistant functions like a human assistant in that it can talk to you. With two-way conversations, users can search for stuff without even looking at the screen. And Assistant can read out the results as well. That's search totally transformed.
Google Assistant – Your Virtual Secretary
With Google Express, products can be added to a shopping cart and then ordered through Assistant. But only businesses that partner with Google Express can really provide this feature for their customers. And Google is also introducing Duplex with which Assistant can call businesses for scheduling appointments and performing other similar tasks on behalf of the user. 
"Discover" – Google's Content Recommendation Tool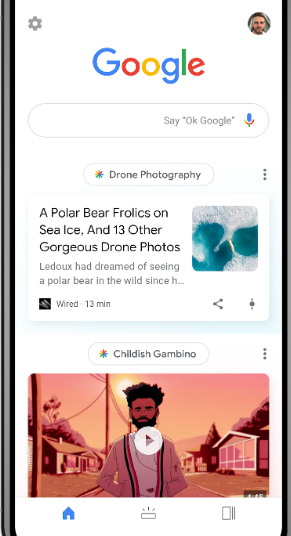 Image link: https://support.google.com/webmasters/answer/9046777?hl=en
Google's content recommendation tool Discover suggests content on the basis of the behavior and search history of a user. A revamped version of Google Feed, the current Discover is a lot more intelligent. It has features such as topic headers for categorizing feed results, evergreen content and not fresh content alone, a greater number of images and videos, and a toggle that conveys to Google whether you want more content or less of it similar to what's been recommended. The recommendations are personalized to the user's expertise level in regard to a particular topic.  
We already have content recommendation engines dominating social media feeds. A striking example is YouTube's content recommendation engine that accounts for 70% of the time on the site. Discover, though, could have significant implication on users' interaction with web content, according to Search Engine Journal.
Discover may not get to the amazing 70% reach attained by the content recommendation engine of YouTube. But even a 10% scoop of Google search can enable businesses to get to their potential customers who probably are not yet searching for the relevant terms. It is certainly worth trying out since businesses are ultimately getting to people who could end up becoming their customers. 
Google's Evolving Search Philosophy
Beyond all these tools, there is Google's new philosophy which was announced as part of its 20th anniversary. Google claimed that it was adopting a whole new set of principles to make the search experience more user-friendly and cater to the information expectations of the public.   
Algorithmic Updates Continue
The algorithmic approach would continue though, as Google strives to keep giving the user the most high-quality and relevant information in the quickest possible manner, in as few steps as possible. Google would also test any new algorithm change rigorously while also adopting quality rating guidelines for defining search goals. So businesses still need to put the user first and deliver accurate, relevant and comprehensive information. Businesses and organizations need to be knowledgeable about the algorithms and meet Google's quality rating guidelines.
One of the major changes is the increasing shift from textual results representation to visual representations involving images and videos, even in general search. Certain queries have more of image or video results than textual ones. So businesses need to optimize for visual search.
Searching Even Without Entering a Query
Then there is the move to searching even without a query. Google wants to get people the information they want quickly, and if they could get it to them even without them having to type in a search query, it's even better for Google. And that's what Google Discover is all about. What has been traditional search content could end up becoming feed content. Of course, the feed is not just about fresh content but also evergreen content – content that can be useful all the time.        
Activity Cards to help Users Resume Past Searches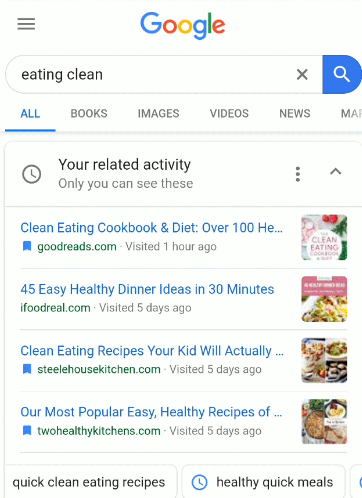 Image link: https://www.blog.google/products/search/activity-cards-now-in-google-search/
Google is also innovating to help users who aren't just looking for short-term answers, but also larger projects where they'd search multiple times and in various stages. These innovations include activity cards that feature history of previous pages the user has visited and the queries searched and that also enable content to be added to collections. There are also tabs that can suggest what the user can next learn about. These tabs will be customized search history of the user. The Knowledge Graph also features the Topic Layer where Google puts up evergreen content suggestions regarding a particular topic users are interested in.     
An experienced SEO marketing company in Long Island keeps pace with the change in search landscape, and that translates to a more streamlined and effective digital marketing approach for its clients.