Keywords act as a signboard that directs people to your website. We use different types of keywords on our website, blog, article, and other forms of content. One among them is semantically related keywords or latent semantic indexing (LSI) keywords. It is a kind of keyword that is basically words or phrases that may be associated with or have the same meaning as another keyword. For instance, we can use words like "home", "residence" and so on as semantic keywords for "house." An experienced digital marketing agency would find effective semantic keywords for improving your website ranking in SERPs (search engine result pages).
Birth of Semantic Keywords
A decade ago, search engines like Google, Yahoo, and others considered the frequency of the keyword to decide what the content talked about. So, content writers created content by stuffing keywords. However, in 2013, Google introduced a new algorithm known as Hummingbird that changed the working nature of SEO completely. Instead of stuffing keywords, writers began to use alternative phrases that helped to produce relevant results.
Understanding SEO and users' intention is the primary step for using effective semantic keywords and thereby boosting the ranking of your website. In other words, we can say that semantic keywords change the working of SEO altogether. Thus, websites are now optimized not just based on their keyword phrases but also on their topic.
Importance of Semantic Keywords
With the novel changes happening in the digital world, the importance of semantic keywords also increases. In terms of SEO, using semantically related keywords means that your web page provides a more contextual base to the topic. Thus, Google identifies the connection between the semantically related word pairs and your content and generates more search results. In other words, we can say that when you write content, you have to include semantically related keywords in the content that helps to increase the traffic and thereby the rank of your website.
Why Do We Use Semantically Related Keywords?
When you write a piece of content using a particular keyword, for instance, "sunset," it is better to use semantically related words to "sunset." If not, readers would get annoyed while reading your content. As a result, they might degrade your content and this would in turn affect the ranking of your site.
On the other hand, well-written content would have semantically related keywords. As a result, search engines place such content along with other high quality content. In addition, such keywords help your content stand apart from other content on the search engine results page.
How to Find Semantically Related Keywords
When you write content, you would come across semantically related words naturally at some point. If not, it is best to do keyword research with the help of semantic keyword research tools like SEMrush or surf the source page of Google. There are also websites that have keyword research options that provide you with suggestions based on the primary keywords you used. Moz and Ahrefs are two among them.
Where to Place Semantic Keywords
If you are a writer with many years of experience, you might know that stuffing keywords would give you negative results. The same is applicable to semantic keywords as well. If you use semantic words of the primary keyword, it would increase the potentiality for improving the ranking of your website.
You can include semantic keywords in various places in your content. Let's discuss them in detail.
1) Webpage Title
Starting from the head of your website, the title of your webpage is the perfect place to include semantically related keywords. Since it would appear among the search engine results, it is a good strategy to have the title explain what is inside your webpage.
2) Website URL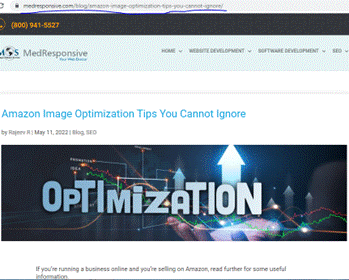 URL is the address of a webpage. After the web page title, the URL is an optimal place to include the main as well as semantically related keywords.
3) Meta Description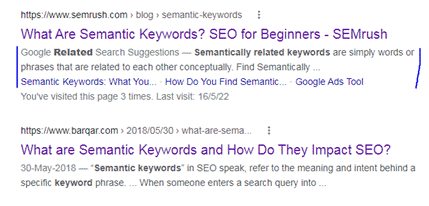 Meta description is what appears in the SERP (Search Engine Result Page). It assists Google in determining the content on the webpage. Thus, it is an effective place to add keywords, especially semantic keywords.
4) Header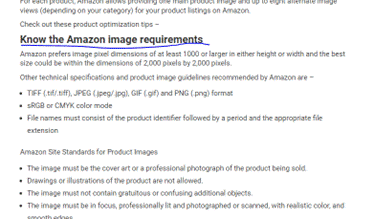 Head tags provide clues to Google regarding what the webpage is all about. Thus, it carries a lot of potential for SEO. So, it is also a suitable place for adding semantic keywords along with relevant keywords.
5) Anchor Text

Anchor texts are the visible characters or words where a hyperlink is attached, that links to another document or webpage of your website. Adding or using semantically related keywords helps search engines as well as users to comprehend the content of that page.
6) First and Last Paragraphs
As semantic keywords are attributed to the context of the blog or article, it is important to add them in the first as well as the last paragraphs. This will help the search engine bots to start their crawl in the first paragraph and finish it in the last paragraph.
Advantages of Semantic Keywords
The advantages of using semantic keywords in the content are as follows:
It makes the search easier
Improves the quality of the content
Improves user value optimization
More flexible
Puts less stress on keywords
Google can predict the content more easily
Higher rate of clicks
Lower rate of bids
Semantic Keyword Research Tools
There are several tools available today for conducting effective semantic keyword research. These include:
Google keyword planner
Serpstat
KWfinder
Keyword Tool
Wordtracker
Key Collector
Wordstream
Keys4up
LSI Graph
Semantic link
LSI Keywords
Identifying the correct semantic keywords is essential for SEO campaigns. These semantic keyword researches help to connect the user intention with the creation of the right content. A search engine optimization company that provides content writing services would conduct effective, relevant as well as semantic keyword research using keyword research tools that take the quality of your content to the next level as well as increase the possibility of your content appearing at the top of search results.