Videos play a key role in your healthcare digital marketing strategy, as it is one of the most powerful mediums for capturing and holding attention. It is an effective communication and marketing tool that can be distributed across multiple platforms and social media. According to a report by Cisco, by 2020, online videos will make up more than 80% of all consumer internet traffic (85% in the US). Several reports also highlight YouTube as the second most visited site, after Google.
Mobile video advertising is ideal as there are more opportunities to target users, with the presence of social networks such as Facebook, Instagram, Twitter and Snapchat. Attractive and effective videos will attract potential patients and search engines will rank your website higher, and promote your practice.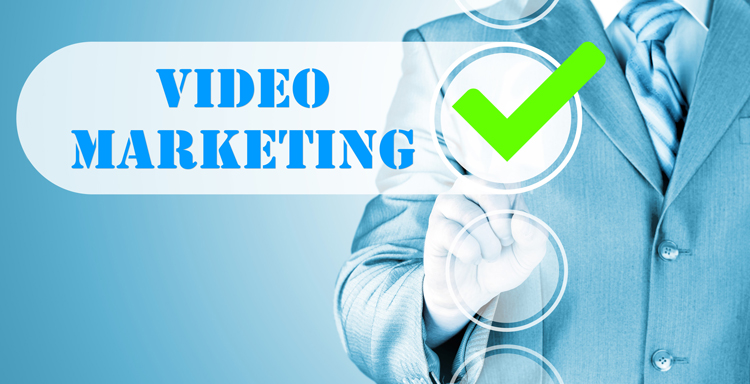 Here are some ways to promote your healthcare facility through videos.
Patient education with video
Now most practices focus on publishing educational videos with topics ranging from basic skin care to post-procedure care mini-videos. These videos become resources that can promote your practice as well as educate patients. They can also be used to explain what to expect during their appointment or procedure, which will help relieve their nervousness and anxiety to some extent.
For instance, here is a video related to plastic surgery specialty, where an experienced plastic surgeon in NY is performing an innovative procedure EmbraceRF Live using local anesthesia.
With this video, patients considering this procedure get to know how this minimally invasive facial rejuvenation procedure provides quick, quality results and it is also a testimony to the experience of this surgeon.
You can also create a series of videos answering common questions and addressing common issues. These types of videos can be presented like a short movie, with story-boarding and animation. Here is an animated video of the above said EmbraceRF procedure posted by the same NY surgeon.
Patient testimonials and review videos
Posting real stories from real patients on video can add more value to your practice. When done right, a video testimonial is one of the best ways to generate trust from prospective patients, and also provides social proof for you and your practice. Make sure you ask for feedback rather than testimonials. While a testimonial seems more formal, people provide better and more genuine answers if asked for a feedback. As most patients may be nervous about shooting a video, consider making this content in a question answer format. Prepare such questions that make the patient answer what his/ her issue was, how effective your treatment was and how they feel like after the treatment. For instance, include questions such as-
"What was the main problem you were having when you decided to come to our office for treatment?"
"In what ways did our treatment procedure change your life?"
"What message do you want to give to those considering our specialty in future?"
Also, shoot the video in a quiet, private environment. Avoid shooting in treatment rooms, as it can be distracting and intimidating for most people. Assure the patients that you will not use this video recording if they don't like it, thus adhering to the HIPAA guidelines. Limit the editing in testimonials, as it can turn off some viewers. Include a call to action in the last part of the video and optimize these videos for suitable keywords, making it reachable for your target audience.
Doctor profile videos
Patients like to know their healthcare provider well, as they would like to choose the best for their treatment. Typically, they would go through the profiles of all the doctors they came across or those who are referred by someone, and may want to choose one among them. Optimizing your profile page with a video helps to attract the targeted audience and helps them make a decision about choosing you as their provider. Provide details about what types of insurances you accept, your office location, conditions treated as well as who's the right candidate for those procedures. You can also provide details of your education as well as experience in the field, hospitals you have served, your publications and presentations.
Specialty and facility-specific videos
Consider adding a video that explains your specialty, whether psychiatry, plastic surgery, dentistry, neurology or pain management. This helps people find solutions in that particular discipline. A video on virtual tour of your facility, mainly on your home page can also express your practice strengths to visitors. Patients who are far away or are unfamiliar with your office will enjoy getting a first look before walking through the doors of your facility.
This is how a leading plastic surgery practice in Manhattan, added a video presenting a virtual tour of their facility in the home page banner of their website.

Such tours help patients realize that you have cutting edge equipment and ultra modern infrastructure to meet their needs and ensure maximum comfort.
Busy physicians and practices that are hard pressed for time to focus on promotional activities such as video optimization, can consider choosing a Long Island SEO company with years of experience in providing reliable SEO solutions.