UX or user experience is all about how your visitors will distinguish your website. Great experience on a website or with a product provides great chances for converting visitors into consumers. Both UX and SEO play a key role in achieving the online marketing goals of any business. Key elements that Google and other search engines consider while determining a website's ranking include website speed, mobile friendliness, quality content that engages users, faster navigation as well as user friendliness. Digital marketing for healthcare as well as any other industry aims primarily at providing better user experience.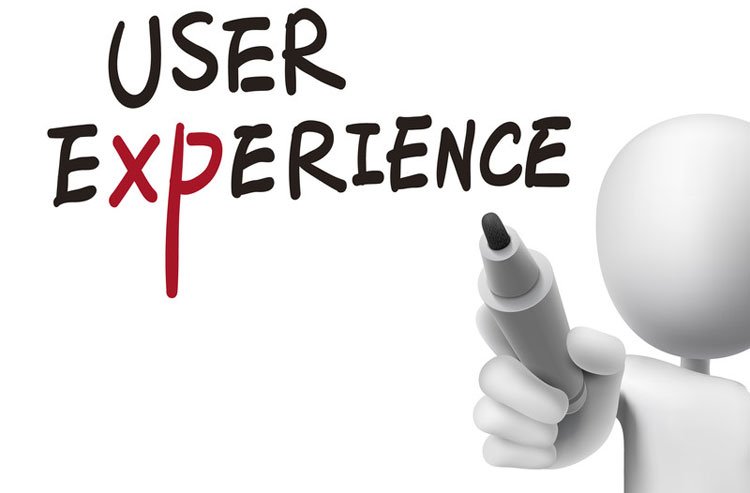 In one of their earlier blogs, Search Engine Land had explained how SEO and UX work together to help both search engines and users, referring to it as SEO + UX = SUCCESS. RankBrain is a machine-learning artificial intelligence system, introduced in 2015 to help sort through Google search results. RankBrain is driven by behavior metrics such as pages per session, bounce rate, dwell time, and organic CTR, which helps to know whether users enjoy their experience on your website. It also tracks the different queries that people use to navigate to your page in order to determine the keywords that are an ideal match.
If your website fails to give users what they expect and help them make choices that are best for them, you'll likely lose revenue.
Key UX tips to learn
Mobile version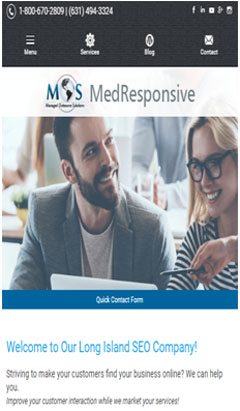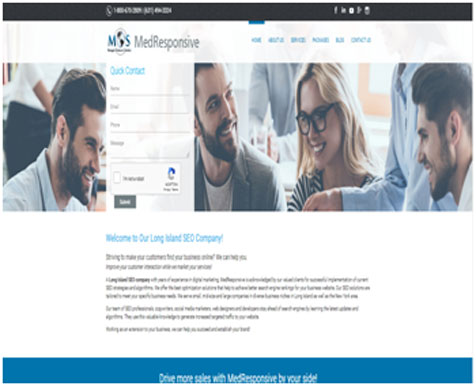 Readers expect information they require to be readily available on whatever device they decide to use, which shows the increasing demand for responsive web design. Optimizing your website to be found in mobile search is crucial as more searches are now taking place on mobile and smartphones than on desktop computers.
With mobile-first indexing, Google first counts the mobile version of your site for ranking purposes. Without a mobile version, you may lose more than half of your traffic. Responsive design serves up the same content and URLs across all devices, but alters the layout and formatting to fit the user's window size.
To meet mobile compatibility,
Avoid too heavy images and videos in site
Reduce forms to include only the necessary fields
Include content that is consistent across your mobile site and desktop site
Content formats used on your mobile site should be crawlable and indexable
Allow access to sitemap on your mobile site
Keep calls-to-action at the front and center
Optimize web page speed
Slow websites can irritate readers and result in higher bounce rates. For websites in WordPress, there are various guides that take you through the process of speeding up your websites. Several reports highlight that most users who have to wait for 2 seconds for a page to load will abandon the site. Google's PageSpeed Insights is an ideal tool to check whether your site delivers a speedy user experience across all platforms. As image file size is one of the leading causes of a slow page speed, you can try compressing all your images before loading them onto your website. Also, combine your background images into CSS sprites and consider removing unnecessary scripts and plugins.
Focus on site architecture and navigation
Make your site simple and easy to navigate. Clean site navigation and structure is a key factor when it comes to UX and can also lead to sitelinks appearing in Google search results. Also, optimize your site architecture and make it search engine friendly. Including a sitemap on your website is an effective method to help Google understand and index your pages.


Breadcrumb navigation is better as it provides links back to each previous page the user navigated through and shows the user's current location on a website.Breadcrumbs are horizontally arranged text links separated by the "greater than" symbol (>), which indicates the level of that page relative to the page links beside it.
This makes the site more user friendly as it reduces the number of actions a website visitor needs to take to get to a higher-level page.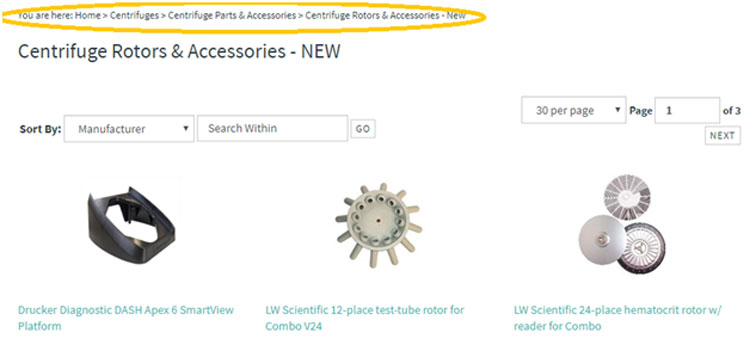 Arrange content accordingly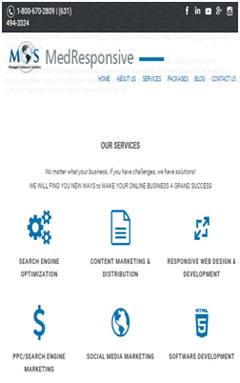 Content is a key part of your website, in any version. Making content accessible and easy to read is crucial. The content size should be large enough to read and use subheadings, bullets, and numberings to make your content more attractive and easily readable. Make paragraphs short and underline words for links. Ensure that internal links never open in new browser tabs, while external links on your site opens in new tabs. Never opt for Auto-play for any videos or music on your site.
Aligning UX and SEO strategy ensures that readers can actually use your website, resulting in improvement in ROI and conversions. Partnering with a professional SEO company helps to optimize your website to meet your SEO goals.