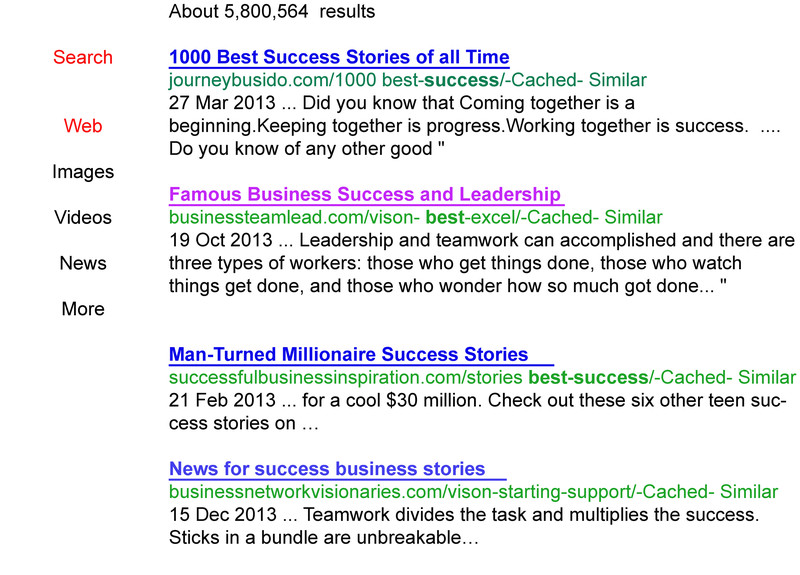 In today's digital world, medical SEO has become a fundamental part of healthcare marketing. The internet has become the new path for businesses to share information and market their services. Concepts like artificial intelligence, virtual reality, and improved wireless network capabilities are allowing people all across the globe to connect and share information like never before. Therefore, expanding online visibility is essential for any website including healthcare websites.
Healthcare digital marketing requires a different, unique approach compared to other industries. Making sure that your website page ranks high on Google is an important part of every medical practice's online marketing efforts. Attaining a top Google page ranking is crucial for both existing patients looking for information on your medical practice (like your phone number or opening hours) and new patients who are interested in your practice's services.
Getting your website on the first page of Google is a great indicator of how well your page is performing. Rankings of your medical web page will be based on a combination of factors like the quality of content posted, search engine optimization techniques, and links and viewership. Improving all of these aspects will lead to an increase in your rank.
Concept of Building Page Rankings Starts with Your Medical Website
Updating and correcting your medical website and the information contained therein is probably one of the prominent strategies for increasing your page rankings. Make sure that your healthcare website has a dedicated contact page that includes contact details (NAP name, address, and phone) that will be uniformly used on all other listings & reviews sites moving forward. Uniformity is the key factor in the whole scenario, so start off on the right foot here. Publish the contact details in the universal footer of the website and include it again on the contact page of your website as this is one of the first places Google will refer to for these details. Make sure you have a reviews/testimonials page on your website. Reviews are a strong indicator of page rank in Google's eyes, so make sure you have some on your website. Include a good combination of first party and third party reviews.
Here are some important tips to improve your website rankings in search-engine results –
Make sure your healthcare website is listed on Google My Business(GMB) – In order to get ranked high on Google, make sure that your business is listed on "Google My Business (GMB)" and the details are up-to-date. This is a free service from Google that helps make sure that your practice appears in Google search results in the 'map section' as well as have your listing correct when patients use Google Maps to look for the exact location. The details include the medical practice address, phone number, website and normal opening hours.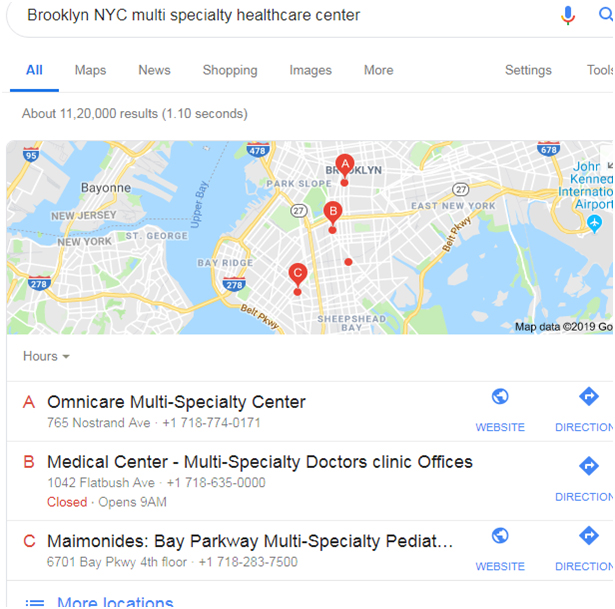 Publish the most relevant information up front – Relevant, quality content is the number one driver of your search engine rankings and there is no substitute for great content. Identify and target a keyword phrase for each page and think on how a potential reader might search for that specific page. Potential visitors to your healthcare website will generally include – existing patients, new patients, allied health practitioners/specialists in your area and stakeholders like your PHN. Consider in detail what specific information each of these potential visitor groups would be looking to find out when they visit your website. For instance, new patients may be searching for phone numbers, address, online booking links and opening hours. Others may be looking for detailed information on the services your practice offers, or information on your doctors and practice staff.Therefore, make sure that the most important information is listed in the home page and easy for visitors to find. Information should be logically structured in plain English language (rather than jargons). In addition, update the content regularly as this is viewed as one of the best indicators of a site's relevancy, so be sure to keep it fresh.
Make your website mobile friendly – Usage of smartphones, social media, and other technological advancements has made physician website marketing all the more relevant today. Most people search for medical practices and healthcare websites on their mobile phone. Make sure that your healthcare website works well when opened on a phone and that visitors can easily access all the vital information such as your location, phone number, opening hours and online bookings link (if you offer online bookings). This in turn will not only help increase the proportion of patients who visit your website on their phones, but also improve your Google search rankings.
Create and link your social media accounts – Social media is one of the strongest marketing channels for healthcare marketers to survive and thrive today. Reports suggest that around 80 percent of Americans use social media and therefore it is important for healthcare organizations to be visible on these channels. Creating social media pages and being active on these platforms can help directly connect with potential patients. Promoting relevant content and updating social media pages consistently is crucial for generating more followers while keeping loyal users genuinely interested in what you have to say. Cross-post your updates using multiple social media platforms such as Facebook, Instagram, LinkedIn, and Twitter. Hospitals can post short videos on how they save lives, videos about patient success stories or tips to lead a healthy life.Posting videos will help you get higher in search ranking and better connect with potential patients. However, it is important to create a regular posting schedule to prevent your followers from becoming bored or disinterested in your content.
Create relevant website page title and description tags– The title and description of each specific website page is part of what "Google matches" when it looks for pages that are relevant to the search query. Always make sure that the website title and description does not include –

Duplicated titles or descriptions across pages
Medical jargon or acronyms (that patients won't understand)
Nonsensical text or gibberish
The title and description pages should summarize what people would expect to see after clicking the link.
Use alt tags – Make sure to describe your visual and video media using alt tags, or
alternative text descriptions. These tags allow search engines to locate your healthcare page, which is crucial especially for those who use text-only browsers or screen readers.
Set up online booking platforms– Bookings, re-scheduling, cancellations, reminders and follow-ups can now be easily handled online. Millions of people book doctors' appointments with the help of mobile devices – it's the handiest way to find a doctor, read reviews, and get a consultation. Pocket healthcare online booking applications like HotDoc, HealthTap, ZocDocetc include several prominent features that help people skip lines in waiting rooms and receive medical consultations at the most convenient time.

Through these specialized apps, patients can connect with doctors or nurse practitioners from the comfort of their homes. Patients can communicate with healthcare providers through text messages or live video chat and get diagnoses, prescriptions, and lab test results.
A provider of healthcare SEO services can provide the necessary support to design a proper structure for your website, publish relevant content, claim listings and implement a solid ongoing SEO strategy. Though getting listed at the top of Google search results is not an overnight fix, it can be easily achieved if the proper process is followed and consistency is achieved. By utilizing local SEO services provided by an experienced SEO company, medical practices can achieve increased website traffic and overall new patient leads.