For a medical practice or healthcare business to be successful, it requires a well-designed website. However, there are still those who do not understand the significant role of a medical website and how a hospital's or other healthcare entity's website design should look like to attract the maximum number of patients. The best method to resolve this issue is by approaching reliable website design services for healthcare.  In this present digital age, a website is regarded as the most valuable marketing asset, and so the website must be designed carefully. You need to spend time on making it engaging and user-friendly to attract potential patients and get more qualified leads.
According to Blue Corona, 38% of people will stop engaging with a website if the layout is unattractive and 48% of people cited a website's design as the number one factor in deciding the credibility of a business. SAG IPL states that 64 percent of visitors want to see a company's contact information on its homepage and 62 percent of companies increased their sales by designing responsive mobile platforms for their websites.
As we are nearing the New Year 2020, here are some tips to attract potential patients and boost conversion.
Choose the right colors: People often ignore the significance of choosing the right color for a medical website. It is not about choosing your favorite colour; instead, you should consider a color that conveys an emotion and whether the emotion matches your brand. For some users certain colours affect the way we feel about a business, including whether we decide to make a purchase. For example, blue color depicts trust, strength and dependability, red color depicts excitement and youthfulness, and green color depicts peacefulness and growth. Remember to use high contrasting colors for elements like call to action etc to stand out.
Select F pattern: The F pattern refers to the way a user's eye moves when reading content online. Users usually scan from left to right at the top of the screen and then down the page moving towards the right again resembling F or E pattern. So the key is to put your most important element and call to action button on this path for maximum conversions.
Typography should be good: Just like using the right colors, choosing the right typography is also important. Make sure to choose a typography that conveys reliability and comfort about your brand. Also, leave enough spacing between the lines of text so that it is easier for users to read the content.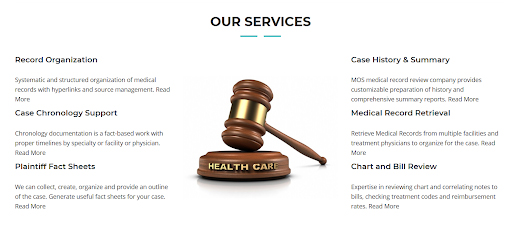 Consider negative space: Negative space refers to the space between all of the different elements in your website like the gap between header and content. Lots of negative space on your website is actually a good thing because this allows users to focus on the most important elements like an eye-catching main image and call-to-action button, and improves overall readability. 
Other Trends for 2020
Asymmetric layouts: Almost all websites are grid-based and the grids are imaginary lines that help you lay the elements in the right order. Website owners that want to be different will start using a broken grid layout and place all the elements chaotically, which would make the website look different and creative, and this is expected to be a trend in 2020. 
3D Design: Users of the gaming and movie industry are already familiar with 3D design; it makes the website more engaging and also improves the interest in your brand.
Background video: Moving visuals of various forms have been popular in web design but the latest trend is the usage of background video. Animation instead of static background brings your platform to life and makes visitors stay longer.
Split content: Split content technique helps you showcase your most important message at a time on a single page. It also makes your website look better organized and appealing.
Custom images: This brings a character to the website and it also helps you display your brand identity and make it more memorable to the users. So, the next time the users see the image your website will pop into their heads and they'll be reminded to return again.
Voice user interface: It allows users to interact with a website through voice commands. Although this trend is not directly related to web design, it will add usability and functionality to your platform and ensure that all website elements are accessible for people with physical disabilities.
Hidden navigation: It is used with regard to minimalism, which is a web design trend for 2020. With the help of hidden navigation, you can save a lot of space and make your design look clearer.
Today, most patients in need of a healthcare provider will begin their search online. A poor web presence could be a deal breaker. People are increasingly turning to their smartphones and other electronic devices for their everyday needs. This means content and online marketing initiatives are not enough for a website to be considered great and to drive revenue growth; medical websites need to be modern, effective and functionally friendly. A healthcare website design agency can help implement the most effective web designs, make your website stand out among the competition, and achieve your objectives.