Whatever be your advertising goals, you want to keep the costs manageable. For increased ROI, you need to turn to affordable digital marketing services that can work with your budgetary requirements.
How Apple iOS 14 Led to Higher Facebook Advertising Costs
One of the major challenges facing small businesses is that Facebook advertising has become more expensive. The release of the Apple iOS 14 is responsible for this. iOS 14 was launched early in 2021. It comes with new features such as the ability to do away with tracking. Up to 96% of iOS 14 users have actually opted out of tracking. With people opting out of tracking, Facebook cannot build custom audiences as much as it could before. With the difficulty in tracking, the audience has shrunk. This is leading to higher competition per user, causing further increase in Facebook advertising costs. Lead campaigns have also been reacting in a more volatile manner to iOS 14 because there are various kinds of ad placements they allow.
Conversion campaigns help you spread your ads in a wider number of places including Messenger Stories and Instagram Reels. So when you have ads spread across more locations, your average CPM comes down. However, only in-feed placements convert higher and drive leads that are the most qualified.
Why You Really Need to Advertise on Facebook
So how can you bring Facebook advertising costs down? You really can't do without advertising on Facebook.
Despite the presence of so many other social network platforms that are extremely popular among youngsters, Facebook still boasts 2.89 billion users globally to become the world's most actively used social media platform and also the largest.
Even the ever popular YouTube has only 2.3 billion users, followed by WhatsApp at 2 billion and Instagram at 1.39 billion.
Interestingly, with the exception of YouTube, the other platforms in the top 4 are also owned by Facebook.
At 1.3 billion users, Facebook Messenger ranked 5thwhen it was last calculated.
Campaigns on Facebook could also get you to Instagram and Messenger. Facebook is also popular among a wider age group of people, more than Instagram and LinkedIn.
Strategies to Keep Costs Down
So there is no doubt as to the importance of advertising on Facebook. But you need to keep the costs down. Clearly, you will need to do things differently if the rising costs matter to you and are compromising your ROI.
Widening Audiences
For one, you would need to be less specific in targeting users. Ad sets targeting the broader audience could give you success, but at a lesser cost. You have a greater potential to do well. But when the audience is really small, the competition keeps getting higher and it gets tougher to attain your goals. It's true that the option to refine your target to specific user segments is one of the hallmarks of advertising on Facebook, but with the current situation of rising costs you may have to think differently.
Instead of broadening audiences, you can also create several types of audiences so you can spread your daily budget across all of them. Make sure your audience types are really different from each other so that they don't overlap.
Multiple Campaign Types
You would also need to run multiple campaign types if your current lead ads aren't working as effectively as you would like. You could be seeing sudden cost spikes with your existing strategy. If so, it would be advisable to set up a full-funnel advertising strategy with various campaign objectives as we illustrate below: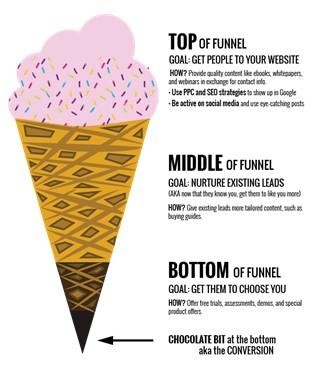 Automatic Ad Placements
If your audience has a high intent level, you could enable automatic Facebook ad placements to benefit your campaign's surface level metrics with regard to CPM.
No Relying on Facebook Pixel Alone – Turn to the Conversions API
You can also consider implementing the Conversions API of Facebook. The following diagram illustrates how the Conversions API works: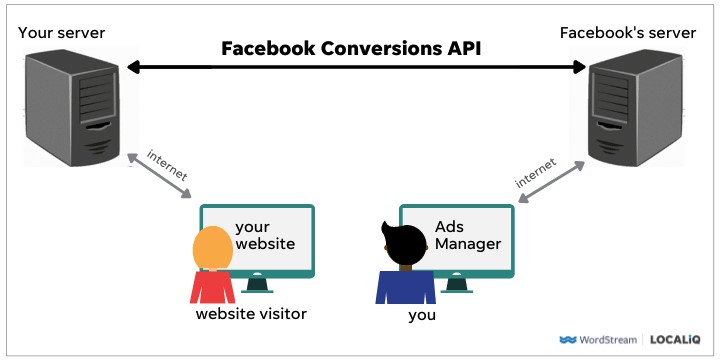 Img source
As you can see, the Conversions API enables you to keep track of Facebook events from just your server. No cookies are required, so you can get more data captured than just the Facebook Pixel. That means you get conversion data that is more expansive and accurate, which helps you massively in remarketing your audiences. In all likelihood, your remarketing audiences will grow and your CPMs are also lowered.
Facebook is undoubtedly the most popular social networks. It easily tops other platforms, including its own Instagram and WhatsApp. So if you hang on to Facebook ads, you can leverage their power to achieve more conversions and ROI, and get ahead of marketers who give up on it just because of the rising costs. So there is a lot you stand to gain, including the audience your competitors have perhaps given up on.
Social media marketing services by an experienced digital marketing company can help in fine tuning marketing strategies to make them more effective and affordable for small businesses and startups.