Worried "Why my SEO Is not working?" Reasons may range from unrealistic expectations to technical SEO issues, or focusing on the wrong strategies. It is quite frustrating that even with all your online marketing efforts, your SEO campaigns are not working as expected.
Whether you're trying DIY SEO or relying on a digital marketing services company, SEO mistakes are quite common. Maybe the SEO strategies you are focusing on do not work for your specific business or you are not up-to-date with the current SEO trends. However, not fixing those mistakes can impact your online marketing efforts to a great extent.
Why Does SEO Fail?
There are many reasons for faulty or inadequate SEO. Here are some of those –
Content doesn't meet user intent
Whether you are posting blogs, articles, web pages, listicles, press releases, landing pages, comparison pages, white papers or other educational pieces, the content must be useful for your audience.
Visitors will surf your website and stay there only if they find content that is worth going through and engaging. If your content is not unique, plagiarism-free, and valuable, your audience will begin to abandon your website, which increases the bounce rate.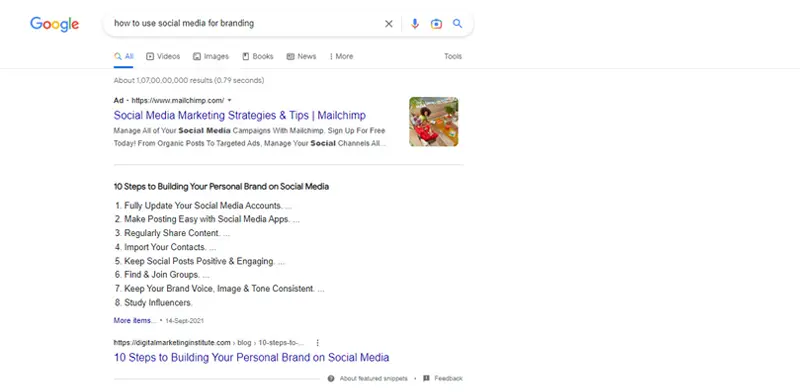 Always provide valuable content that answers the audience's queries. Including only promotional content will not work, as readers will ignore them. When creating content, focus on Google's Quality Rater Guidelines, E-A-T principle (expertise, authority, and trustworthiness).
Duplicate content can cause search engines to get confused as to which piece of content is the primary version, or it can cause users to link to multiple versions of the same piece of content, thus causing the value of those links to become fragmented.
Poor keyword optimization
If you're not targeting the right keywords, you can't expect better SEO results. Proper keyword research helps to find keywords that are best to target. Choose keywords based on user intent and keep your target audience in mind.
Use long-tail keywords. It can attract higher conversions as people who use them know more about what they want. These keywords can help optimize a website for different categories of searchers as they are more specific.
While researching keywords, make a list of important, relevant topics related to your business, look for keyword popularity, relevance and intent, research related search terms, use advanced keyword research tools, see how competitors are ranking for the chosen keywords, and finalize the list.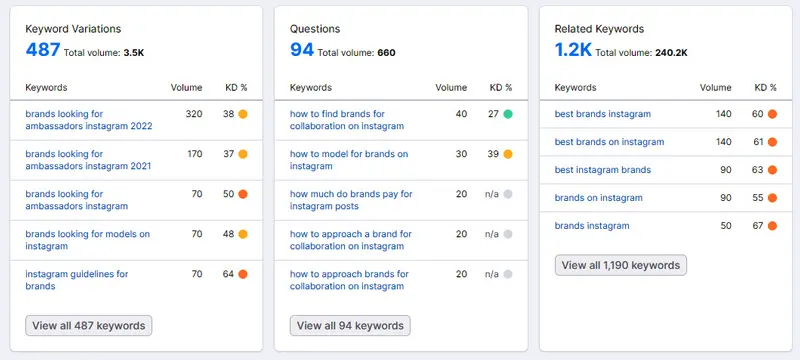 Keyword stuffing
Keyword stuffing is adding as many SEO keywords as possible onto a page. Stuffing keywords can spoil your SEO efforts. Google says that keyword stuffing is not only unethical, it's also ineffective. Filling pages with keywords results in a negative user experience, can harm your site's ranking, and may even result in Google penalties. Instead, focus on creating useful, engaging, and information-rich content that uses keywords appropriately and in context.
Poor website design
If your website is not user-friendly, not looking great on all devices, or the website navigation is quite difficult, then it could be a sign that your SEO efforts are not working as expected. Cluttered layout, lack of color contrast, and poor quality images can also increase your site's bounce rates.
Implementing user testing can help with a more in-depth site design analysis, based on factors such as mobile, design, performance, SEO, and security. Reliable tools offer tailored suggestions for improvement. Slow-loading pages are a major concern with user experience. An ideal time for your website to load is under two seconds.
Make sure to optimize your website's speed for users as well as search engines.
Technical issues
Some of the technical issues are – most websites ignore including HTTPS security; other issues include missing ALT tags, poorly structured data, site not indexed right, broken links, slow page speed, etc.
Technical SEO is a crucial step in creating a better search experience. Your site's architecture should clearly show how different pages relate to each other.
Performing regular technical SEO audits for your website and fixing those issues can help in improving organic search visibility virtually overnight. Audit involves checking the sitemap, whether website is indexable, page speed, responsiveness, and other aspects.
No active social media campaigns
Social media marketing is a powerful way for firms of all sizes to reach prospects and customers. If your business is not active on all relevant social media platforms, the audience may not be familiar with your brand. Social platforms can also generate leads and conversions directly on these platforms, through features such as direct messaging, call to action buttons on profiles, and appointment booking capabilities.
To stay active on social media, post diverse content regularly such as – blogs, industry news, event updates, offers, quick tips, and more. Always pay attention to who's engaging with your content and engage back by responding to comments or thanking for reviews. Stay updated with current social media trends.
No quality back links
Many websites lack links from authoritative websites. This is one of the major reasons why your SEO campaign suffers. If you don't have back links from authoritative, relevant websites, rankings will drop. Link building plays a considerable role in enhancing a website's visibility on search engines.
A content back link is the other pillar of SEO that helps the website rank on top of search engines. Links from reliable websites essentially serve as a vote of confidence from a website and tell Google your web page is a trusted resource.
To get quality back links, consider following a unique forum posting strategy, based on each website's rules and guidelines, answer customer queries on sites like Quora, post informative content on social platforms, design infographics, create podcasts on mostly asked queries and share them, create engaging visual posts, find guest blogging opportunities, use brands and influencers to review and share your services, publish detailed guides, and use local citations to publish your business' information across the vast search ecosystem.
Back links that come from sites with unrelated content are of no value and there are even possibilities for your site to be penalized by Google for adding back links that have no content value.
Over optimization
Over-optimization is making too many SEO improvements. For instance, you'll be over-optimizing your blog, if you're adding keywords that are not relevant to your content, if all the internal or external links in your content are pointing to top-level navigation pages, or if you are stuffing keywords.
Not tracking SEO performance
SEO experts track everything from rankings and conversions to lost links and more to help prove the value of SEO. You need to track diverse metrics such as organic traffic, keyword ranking, SERP visibility, click-through rate (CTR), bounce rate, backlinks, page speed, domain authority, mobile traffic, conversion rate, time spent on page, and more.
No HTTPS security
Your audiences always expect a secure and private online experience when using a website. Google encourages website owners to adopt HTTPS in order to protect their users' connection to their website, regardless of the content on the site. Secure HyperText Transfer Protocol or HTTPS is a secure way to send data between a web server and a web browser. The secure hypertext transfer protocol (HTTPS) was developed in order to allow authorization and completely secure transactions. The SSL security measure encrypts the data being sent to and from web users – preventing it from being intercepted by hackers.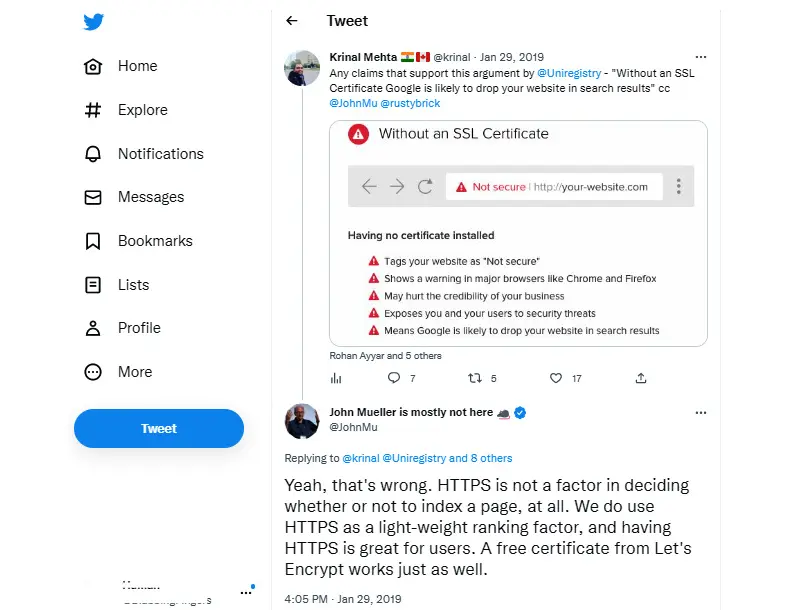 In his tweet, John Mueller says that "We do use HTTPS as a light-weight ranking factor, and having HTTPS is great for users." Switching to HTTPS can help your website with its SEO rankings, provide better website security, encourage Googlebot to re-crawl most of your URLs, and improve SEO signals in the Google index.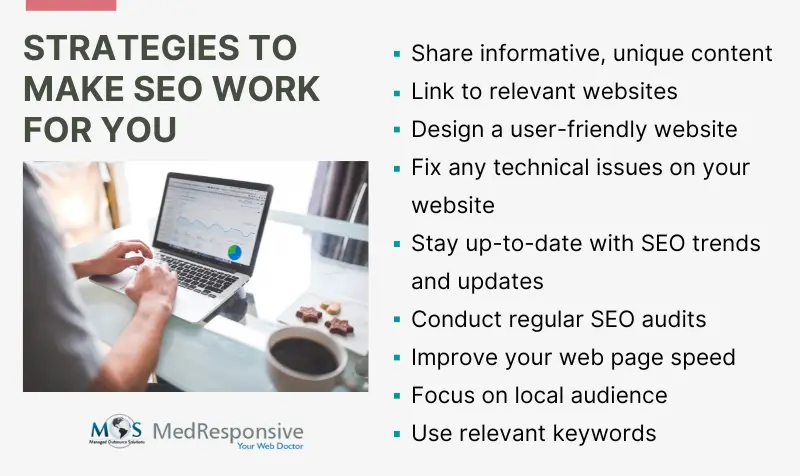 Concerned why your website's traffic, leads, and sales have not increased? Is it time to shift your search engine optimization company? MedResponsive is here to help.