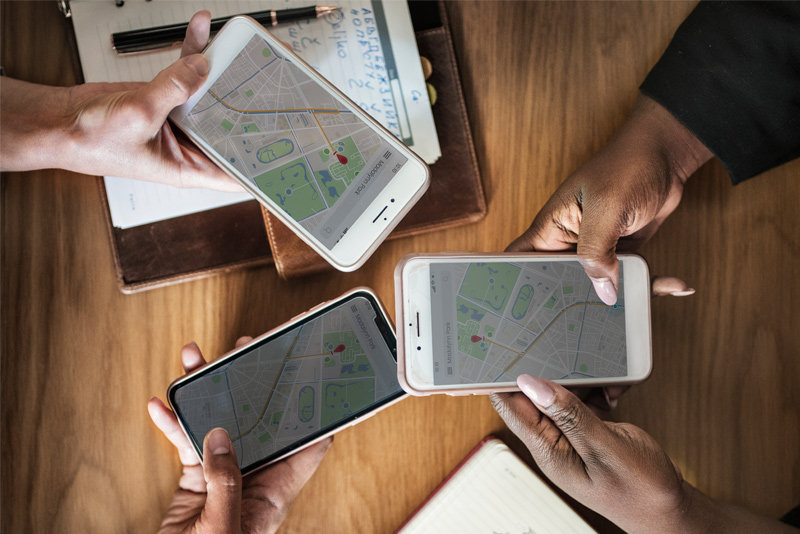 Are you looking for innovative strategies to do SEO for a business with multiple locations? Studies show that a massive 46 percent of all searches performed on Google are local. It is estimated that nearly half of all Google searches revolve around local businesses. In other words, local SEO for multiple locations is paramount for driving success for businesses with multiple branches or geographic footprints. Multi-location SEO ensures that your business appears in the top search results when people in your area search for products and services related to your offerings.
What Is Local SEO and How Does It Matter?
Local SEO involves using techniques that make your website rank or become visible to people when they search for a specific product or service within a specific geographical area. The main goal of local SEO strategies is to rank better for a local audience rather than a global one. According to reports from Hubspot, half of consumers who search for a local store via their Smartphone are likely to visit the same store within a day. The impact is immediate on any business, regardless of the industry. Local SEO for multiple businesses is usually to get listed in the Google Map listings on the first page of the search results. In fact, the key difference between local SEO and organic SEO is the intent. Google picks out search queries that have "local intent" pretty fast, meaning the searcher wants search engine results with local businesses. Local SEO services allow business websites to show up in front of a relevant audience online and provide the following benefits –
Reach your Intended Audience – Various locations cater to different demographics. When a specific business is working in different locations, this can make it difficult to streamline their marketing efforts. Therefore, creating unique pages and content for each location makes it possible to better communicate with potential customers in each specific area.
High Ranking in Google Search Results – When displaying search results, Google and other search engines factor in location data. For instance, a person residing in Colorado searching online for Pizza Shops is not going to or does not want to see results for restaurants in other places like Vermont and Google takes this point into account. Local online marketing tactics can help improve your rankings in search engine results pages (SERPs) and increase the page's visibility among local audiences.


Link source – https://www.webfx.com/internet-marketing/local-seo-for-multiple-locations.html

Widen your Reach – Including location (like cities, states or regions) when searching for businesses online is useful as people tend to search products and services with place names at the end. When people within your specific area search online for products or services related to your business, you want your company to appear in the top search results, and local SEO can help with this.
How to Do Local SEO for Multiple Locations – Points of Focus
To rank a website both in local and organic searches, it is important to have a robust SEO strategy in place. Search engines consider hundreds of factors to rank and index websites in searches. These include outbound and inbound links, keywords and content. If you want your multiple-location business to rank locally and organically, it is important to show search engines that your company is the right answer to the users' queries. Search engines need to know your exact company address so that when customers search for a location, they can find your business easily. Becoming relevant to specific searches is important to make this happen.
Here are some key strategies to use for local SEO for multiple locations and reach more customers –
Perform Competitor Research – Understanding the SEO market and assessing the level of competition is one of the basic strategies to effectively implement SEO for multiple locations. Analyzing key facts like – what makes your company unique and how you can leverage your strengths for a particular location will help you design and implement a local SEO strategy that can attract and convert more visitors. Begin the process by conducting a simple analysis of the strengths, weaknesses and opportunities for potential growth. Analyze what your competitors are doing and identify the key areas where you need to improve. Performing competitor research will help design local SEO campaigns that resonate with the target audience.
Use a Single Domain – If your business operates in multiple locations, you can create separate domains for each specific location. However, as each domain is indexed separately, the marketing efforts (like publishing content and building links) will only affect the domain where the content gets published and builds links to. In other words, if you want each of the locations to rank well in search results, it is better to stick to one website with individual pages for each of the locations. On the other hand, if you are planning to create unique content (beyond a contact page) for each of the locations, it is important to use a subfolder or sub domain to manage them. This will in turn allow you to geographically target specific portions of the website without having to manage and optimize multiple sites.
Build or Optimize Content for each Specific Location – Creating separate pages and content specifically (optimized for each location) is important to get ranked in top spots for each of the locations. Many location pages make a big mistake by not adding much content, so make sure you add everything that a user would want to know. By creating unique pages for each location, you can optimize on-page elements like page titles, and content for each specific area to be targeted. Here are some ideas related to content that need to be added to these pages –

Common Questions – Add commonly asked questions and answers about the website services.
Service Descriptions – Describe the specific services that your website offers. If you offer a variety of different services, consider creating a new page for each. By creating unique pages for each location, it is possible to optimize on-page elements like page titles, and content for each specific area that needs to be targeted. Make sure to include the city and state name on each web page. Including unique content for each of the locations is important to avoid duplicate content penalties. This will also help you create a more targeted user experience.
Photos or Images – Adding photos, videos, and maps that showcase each location or area of work will help customers get a feel about your specific area of business.
Reviews – Reviews are important to capture customers with a strong intent to make a purchase. Searches about a specific brand and its location are sure to occur. Create pages with testimonials from local customers for each location or post images related to your business. If product reviews or testimonials are featured in web pages, make sure to sort them and place them on the corresponding location pages. In addition, include a custom description of the services provided at each location, as well as internal links to blog posts or case studies.
Directions – Try to add instructions for getting to your business from each cardinal direction (starting with the highway exit). Embed a map with your location pinned as well. Make sure to include the city and state name on each web page. Including unique content for each of the locations is important to avoid duplicate content penalties. This will also help you to create a more targeted user experience. One of the major benefits of case studies is that they allow you to connect the specific area of business to local clients and provide search engines with more local signals.

Claim "Google My Business" Listing for each Location – Claiming your business on "Google My Business" is a relatively easy process, and allows you to show up on Google Maps for searches within your area. For businesses looking to advertise multiple locations, Google My Business is a great option, and it helps to streamline all of your business information. GMB allows you to manually add additional locations or else if your business has 10 or more locations, you can make use of bulk location management to import and manage new locations. Submitting NAP (name, address and phone number) citation on GMB is a positive signal to SEO. There are also a host of other local business directory listings on sites like Bing and Yelp that can be used to keep track of the specific locations that get listed. After submitting your NAP to directories, be sure to claim your local map listing as this can ensure that customers can find your website and see what the outside of your building looks like via Street View in case they are unfamiliar with the neighborhood or containing location. Using Schema.org structured data markup for your address and hours is also a good option that will allow you to more accurately describe your content to Google's search engine crawlers.

Encourage Reviews for each Location – About 85 percent of consumers trust online reviews as much as a recommendation from a friend or acquaintance, and 49% of consumers look for at least a four-star rating before selecting a website. Reviews are now featured prominently in many search results, especially search results that trigger map pack listings. They are also great social proof as people tend to trust what other customers have to say about your website more than information you publish yourself. Sending short email surveys about your specific products and services, and asking feedback from people about their individual experiences are some of the common ways to encourage reviews. In addition, featuring local reviews on each of the local pages on your website is another valuable way to target more qualified, local traffic.
Local SEO is an important part of modern, digital marketing plans. Even though an intensive process, running a multi-location local SEO campaign isn't that different from doing the same for a single location. The basic principles are the same – the only thing is that you have to just do a bit more work and keep track of all the minute details. Properly optimizing your business for multiple locations requires careful consideration of the above discussed strategies. Creating a well-organized site that clearly articulates each location can help individual pages appear in the proper searches and create a strong digital presence for all your locations and your organization as a whole. Partnering with a reputable digital marketing agency with a proven track record of successful local SEO campaigns can help your website attract and convert more local traffic.