This is a common question that pops up in a blogger's mind frequently. A person actively writing blogs would have a huge number of write-ups in his feed which may have lost significance with the passage of time. However, if these blogs are the writer's favorites, he/she would not want to delete them. There may be certain other blogs that have relevance for a longer period, and which could be termed evergreen posts. Instead of deleting an old post, or keeping it as such, you can refresh or update it and thereby breathe new life into it. Are you wondering how it is possible? Affordable digital marketing services could assist you in this regard with effective blog repurposing solutions.
Why Revisiting Old Blogs Is Important
Do you ever revisit your old blogs? A professional content writing service would take time to revisit old blogs to achieve certain SEO goals. Here are some reasons why revisiting old blogs is very important.
1) increase ranking and boost SERP performance
Google updates its algorithm from time to time. The content uploaded on a website is based on the algorithm at that point of time. However, with the change in algorithm, the relevance and performance of old blogs would also change. The latest version of Google's algorithm is Panda. After Panda came into effect in 2011, websites publishing low-quality content have been penalized with low ranking as well as poor performance on the search engine results page (SERP). So, it is vital to publish quality content with proper research.
What about old blog content? These also could contribute to lower ranking and poor performance of the website. When you are revisiting your old blogs, you might come across all-time relevant blogs with outdated content. Re-write the content by adding updated information after thorough research. This will help you to optimize the old blog once again.
2) Updated information helps retain website reputation
Outdated information may mislead your audience and affect the reputation of the site. If you have a large number of outdated blogs, then visitors to your site may not stay for a longer period and may even leave the site immediately. This would result in a lower rank, or your website may even disappear from the search results. In this circumstance, you should immediately plan to make your website secure a top position on the search results page.
3) Increase credibility
People are always browsing for the latest information, pictures, videos, facts and so on. If you fail to provide such information, they may categorize it as a useless website. This in turn affects the credibility of your website.
At the same time, if you satisfy your audiences' needs and they find what they are exactly searching for, they will begin to rely upon your website. They will start considering your website as a credible source of information.
4) Increase website traffic
If visitors receive all the relevant information they want from your blog, then they would come back to your site again and again, and even recommend your site to others. Moreover, visitors would also be encouraged to visit other pages of your website. So, update your old blogs with current facts and information.
5) Improve sales
People are always looking for new and current information on the internet. If it is a business site, make sure to provide new and updated information in a timely manner. Keep abreast with the trends in your niche, so that you are recognized as a dynamic and relevant business. This is vital to attract customers and benefit from increased conversions, sales and profit.
6) Reduce liability
The information in the old blogs may be outdated and you could even face some legal action for circulating wrong information. However, if you rework your old content and include accurate, updated information you can reduce the risk of legal actions.
Steps to Retain Old Posts
There are certain steps you should follow to give new life to your favorite blog posts. Let's walk through a step-by-step process to do this.
Step 1
Auditing and Evaluating Content
The process kicks off with auditing your content and evaluating it. The content is basically divided into three categories — useful content, useless content and content which affects your ranking badly. As a primary step, decide which category your content would fall into. Then evaluate which content you want to promote to boost the ranking of your website and which you want to trash.
A professional search engine optimization company utilizes certain tools to facilitate this process:
Screaming Frog
DeepCrawl
OnCrawl
SiteBulb
Botify
Getleft
Scraper
OutWit Hub
Visual Scraper
Dexi.io
Once the auditing and evaluation process is over, you can proceed to the next level to analyze certain elements.
Optimization of title and its benefits
SEO friendliness of URL
Details about author
Date of publishing
The total number of reads grabbed
Word count
Trust and citation flows
Step 2
Quality Evaluation of Content
It is necessary to evaluate the quality of the content. The following factors decide its quality.
Accuracy
Mobile-friendliness
Whether it answers questions
Whether informative
Whether authentic
Whether readable and entertaining
Whether educational
Whether it meets the E-A-T (Expertise-Authority-Trust) requirements
Whether credible
Step 3
Determine the Method to Use Your Old Content
This is the final stage of this process. Here you are going to determine whether you want to retain your old post or delete it. There are five possible ways you can deal with your old content.
1) No particular change is needed:
In this case, the content is accurate and has historical as well as current relevance. It also manages to engage people; manages to get good traffic and has the right number of social shares.
2) Updating or refreshing content:
You can update your content by adding recent information which in turn helps to perform better among SERP competitors.
3) Rewriting content:
Restart your content from the roots. Rewrite the content by adding relevant information to increase the traffic to your website. Make your content more useful.
4) Content Consolidation:
Consolidate your content if you have more content for the same topic.
5) Deleting content:
You can delete the content if it has no particular historical value, or can't grab enough traffic to your website, or has a low number of page views.
Content Promotion
You should promote such content to attract the attention of your targeted audience. Let's check the possible ways to promote your content.
1) Post sum-up content:
You can create a blog by aggregating important points from your previous blogs which discussed the same topic. You can even prepare a weekly or monthly blog regarding the topics you covered.
2) Imagine content in a different way:
You can recreate the same topic from a different angle. You can even turn a blog into different formats like the podcast, YouTube videos, PPT, infographics and so on or vice versa.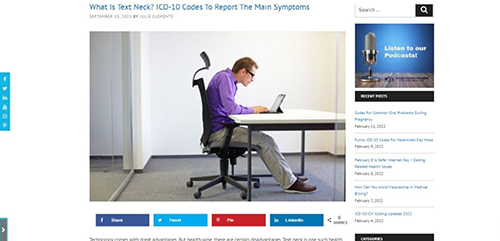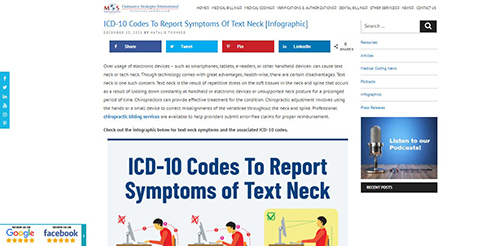 3) Post guest blog posts:
You can write or re-post your evergreen content on guest blogging sites like 'The Huffington Post' or 'Medium'. These top guest blogging sites would help you grab enough traffic to your website.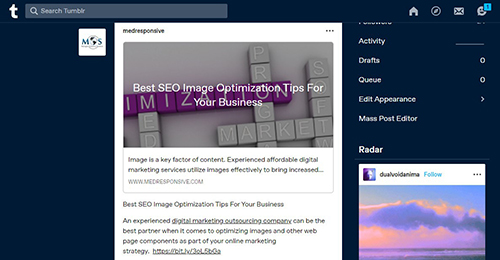 4) Convert a series of blogs into an E-book:
Sometimes you may have a series of posts that covers the same topic. Compile them and turn them into an E-book.
5) Re-share evergreen content on social media multiple times:
Evergreen content has relevance for all time. So, you can share such content multiple times on popular social media platforms, gain more readers, and thereby retain its importance.
Benefits of Reusing Old Posts
Beneficial for users: Any content whether it is evergreen or not, is a treasure house of knowledge and information. People are constantly looking for some information or other, and your blog posts could be very beneficial for them.

Beneficial for SEO professionals: Evergreen content helps SEO professionals to increase traffic to their client websites. Apart from traffic, it also increases the website ranking, backlinks and so forth. In addition, it also helps you to establish branding of your website.

Good content: Good content is that which is informative, well-structured, and with no grammatical errors. Such content retains its importance for a long time.

Content relevance: The main advantage of evergreen content is that it doesn't lose its importance but stays relevant. Thus, there will always be readers who search for such content and would consider it valuable. Therefore, it is important to ensure that the content you include in your blogs is important and relevant. It should arouse interest in your readers and answer their questions or concerns.
Each write-up contains your feelings and emotions when it comes to personal blog. On the other hand, a lot of research and time goes into each blog if it is business related. Maintaining blogs with interesting, relevant, current and updated content would help you to increase the traffic to your website as well as improve the SEO ranking of your website.
Digital marketing agencies in New York provides content writing services that you can utilize to ensure the best content for your blogs. Also, they can help you repurpose your old blog posts appropriately and benefit from increased readership and website engagement.