To thrive in the SERPs, it is essential to establish yourself as an expert in your sector. This is accomplished by demonstrating to Google that you are knowledgeable and skilled enough to go deeply into issues pertaining to your sector. Even if your brand and image have already been established with customers offline, optimizing for search engines is a different thing. Knowing what information you need to have to raise your rankings is crucial because Google uses algorithms to determine what your website is about. You need to demonstrate that you can elaborate on different topics using a variety of content forms. This tactic is known as topical authority and many businesses today rely on organic SEO companies to increase their topical authority.
What Do You Mean by Topical Authority and What are Its Importance?
The assessment of a site's knowledge and breadth of content on a certain topic is its topical authority. This can be achieved when Google and other search engines recognize your website as an authority on a particular subject. Google will trust you and your content more as you establish your authority with it. Search engine results pages (SERPs) for searches relating to a topic will rank your site higher, the more authoritative it is on that topic.
Topical authority is considered a crucial ranking criteria for search results. Websites with strong topical authority rank higher in the SERPs, which inevitably results in more clicks from search results, increased traffic results and more leads and sales. Earning links organically is another advantage of having topical authority. If you produce quality content, other websites will probably connect to you. These backlinks aid in convincing Google that your website is an authority on the subject. Your topical authority score increases as you have more high-quality, pertinent inbound links.
How Does Topical Authority Work?
Each website receives a topical authority score from Google's algorithm based on the topic's significance and relevance. A website is more likely to rank for relevant keywords with a higher score. The subject relevance of a website measures how pertinent it is to that topic. The popularity of a website for a given topic is measured by its topic prominence. E-A-T may come to your mind when you hear the word "authority." Although there is a connection, the two ideas shouldn't be confused. Google's quality rater rules include the letters E-A-T, which stand for expertise, authoritativeness, and trustworthiness. The E-A-T criteria are used by the quality raters to evaluate pages, although they have no bearing on how a page ranks. Instead, the rating informs Google of how well its algorithm served high-quality information in search results. Therefore, you will be more likely to create and publish high-quality authoritative content if you use what Google is searching for in their E-A-T recommendations for your content.
Why Should Content Creators Be Careful?
Topical authority aids SEO and helps a page rank in the top search engines, as discussed above. Therefore, topical authority must be incorporated into content creators' marketing plans. The topical authority is something you should be concerned about if you want to rank well on popular search engines like Google. Imagine your goal is to increase the amount of topical authority in your writing. In that situation, those looking for information on those subjects will click on and view them more frequently.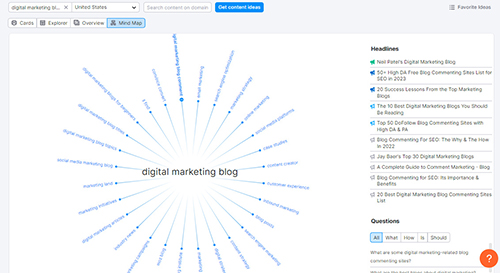 Image Source:
4 Strategies to Build Topical Authority
When it comes to topical authority, there are no quick wins. Building appropriate topical authority for a brand's website requires a content strategist who is willing to conduct thorough research and write. Here are 4 strategies to build topical authority.
Content Strategy: Building topical authority requires developing a solid and thorough content strategy. There should be a steady flow of authoritative content pieces that incorporate keywords and subjects you know your reader is interested in learning about. Don't forget to promote reading and knowledge exchange. Analyze the conversations taking place in your sector and join in, contributing your thoughts on topics you feel comfortable writing about for your website. Use those opening ideas as a springboard to develop or advance the conversation on important issues in your sector. In order to come up with ideas for content pieces, you can also do research on the queries visitors are posing on particular subjects. Then, schedule the right moment to publish each piece of content so that it leads your followers and customers to additional information or points of sale on your brand's website. Consider your options for sharing the content on your website, in listings, and on social media.
Topical Cluster: When choosing themes, you should concentrate intently on a few, make them the foundation of your website, and establish yourself as the foremost authority on those topics. A topic cluster can be created by gathering content on it, which is important for SEO. Topic clusters demonstrate to search engines that you have authoritative material that is more useful than that of your rivals on particular themes. Keep in mind that Google looks beyond only keywords for synonyms, subtopics, and solutions to frequently asked questions from the industry. On a website, topic clusters are collections of content items that are all focused on the same general subject. You can use a topic cluster to assist you address all of your audience's inquiries regarding a certain issue. There is a pillar page and cluster content for every topic cluster. A top-level page known as a pillar page concentrates on a wider topic and targets more general keywords. Targeting less competitive keywords that relate to the main issue, cluster content analyses the subtopics or common queries inside the topic cluster.

Consider these three elements while creating subject clusters:

Identify the focus topic
Build a pillar page
Use backlinks
User Intent: A relevant topical authority strategy concentrating on user intent is often used by content marketers. Google and other search engines use advanced algorithms that concentrate on the intent of a user. Search engine algorithms try to ascertain the user's intent behind a given query when a user searches for information using keywords or when they enter information about a topic. The algorithms can focus on common and subtle readings of a user's query. Consider the "Do, Know, Go" theory in relation to how a user submits a question to a search engine to better clarify this:

An answer to a specific inquiry that would lead to an action is desired in a "do" question. The user might want to order a product or schedule a service, for instance.
A "know" query expresses a need for information about the subject. Whether the question is straightforward or hard, the user wants to learn something.
A "go" question is one that involves navigation and asks the user to use the internet to find a specific website or location.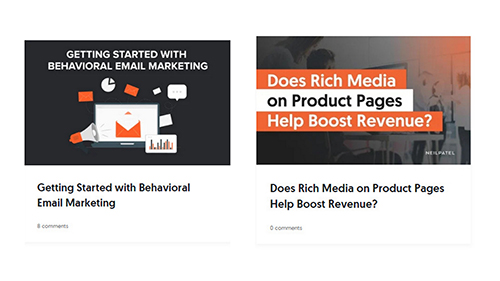 Image Source:
Site Structure: A site's metadata structure is another topical authority tactic that aids in improved ranking. SEO indicators should be incorporated into a site's structure, such as the use of keywords that define its content. It's critical to conduct keyword research to determine which phrases will be most effective for various content types and topic clusters. The titles and meta descriptions of each piece of content on the brand's website should contain keywords, according to content marketers. Another strategy for a brand to establish authority is to include pertinent connections to other pages on their website. Brands should establish a sitemap for the site's structure so that the landing pages and content make sense for the consumer journey.
For a website to rank well, topical authority is crucial. A truly effective topical authority plan can take some time to develop, as we previously stated. However, creating links and original, quality content are great ways to increase site authority naturally. Therefore, associate with reliable organic SEO companies to boost your topical authority.
MedResponsive has expertise working with companies in a variety of industries to provide expert SEO and
content writing
support. Call (800) 941-5527 to discuss your content marketing needs with us.