Video marketing is an important tool for businesses to increase customer engagement and trust. Many businesses are now investing in organic SEO companies to generate more engaging videos and optimize them to attract more potential buyers. It might be challenging to compete with so much stuff on the internet vying for your attention. Putting video first across all of your marketing channels is the best way to increase customer engagement. According to a Wyzowl study, 83 percent of marketers agreed that video marketing has increased the average time a visitor spends on their page. 84 percent responded that using video assisted them in generating leads. These figures show that improving video engagement with your potential customers is important.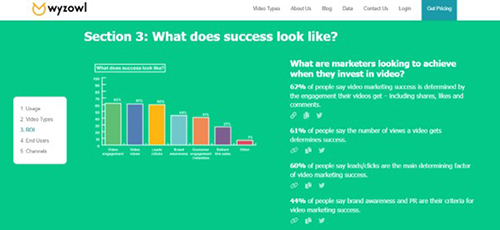 What Is Video Engagement and Why Is It Important?
Video engagement is a metric that tells you how much time people spend watching your video. Views, likes, shares, link clicks, and other forms of video interaction are all examples of video engagements. The overall number of plays for an individual video is multiplied by the length (in time) of that same video to measure video engagement.
Here are four reasons why videos can increase customer engagement.
Video can hook your target audience: The attention span of humans is extremely short. Therefore, marketing videos have a much higher chance of retaining a viewer's attention than text or photos. Studies show that the likelihood of a viewer pressing the video button is 27 times higher than that of a static image.
Human brain can process visuals better: Visuals are processed 60,000 times faster by the human brain than textual stuff. This obviously shows that when compared to written or static material, the amount of content you can load into a video will be better retained by your target audience. Some portion of the population constitutes visual learners. So, speaking to your audience using video rather than written or static material makes perfect sense for any brand.
Videos have greater retention: Sometimes we read an entire page of text and then you are forced to re-read it as you have lost it or forgotten it. This happens to everyone and it is called regression. However, studies have shown that when a human brain watches a video, it retains 95% of the material, compared to 10% retention when reading.
Videos can narrate stories: Stories that are relatable can be a better way to tell your story than recording a video where you actually converse with the audience rather than leaving them alone to read a few paragraphs.
Top Strategies to Improve Video Engagement Rate
Know your audience: Before you begin generating videos, you must first determine who your target audience are. Ask yourself the questions above, or better yet, use customer segmentation to map out your customers. It's critical that your content matches the user's intent. If the video isn't relevant to your audience, they won't want to watch it all the way through, if they even want to view it at all.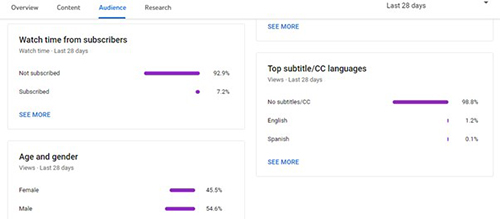 Concentrate on quality content: There's more to making entertaining videos than having a good content and good audio and video quality, but getting these basics right is key. Instead of simply delivering a message you believe is essential, create videos that are really useful and enjoyable to your viewers. You must also evaluate audio and video quality in addition to content quality. When it comes to lowering bounce rates and holding users' interest, quality and loading times are critical.
Use attractive thumbnails and titles: According to YouTube Creator Academy, 90 percent of the best-performing video productions on YouTube, feature a custom thumbnail. You want to make sure that the thumbnail matches your brand's style and is relevant to the video's real content. The title is the next factor that will entice viewers to watch the video. Make sure it's brief and to the point. It should capture the message you are trying to convey throughout the video.

Personalize your content: Make your videos more human-like by including a human face. Faces attract attention better than anything else, as per various studies. It gives your brand a more human quality, resulting in a stronger emotional connection. It also aids in building trust between your brand and the user.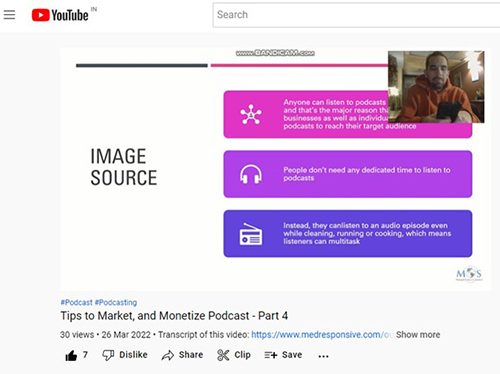 Add annotations and CTA: You can inform the audience what you want them to do and how you want them to do using annotations and CTAs. To obtain leads, subscribers, or other information from your audience who engaged with the content but didn't watch the full video, include annotations and CTAs throughout the video and not just at the conclusion or beginning. Remember, CTAs should always inspire the viewer to take further action.
Add subtitles: If you don't include subtitles in your marketing videos, you're missing out on a lot of potential viewer engagement. Within the initial few seconds of clicking on a video, people are most likely to search for two things: "Am I interested in the video's topic?" and "Can I view it without sound?" and "Can I watch it without sound?". Most of the people watch videos without sound more often since it's bad phone etiquette to watch videos with the volume turned up in public places or at work. So, make sure to add subtitles for better video engagement.
Keep the videos short: According to Wyzowl, humans have a shorter attention span than goldfish, which can focus on a topic or item for 9 seconds. With our short attention spans, getting viewers to stay on your video is a significant issue these days. So, you should aim to capture your audience's attention within the first few seconds. Including questions in the opening few seconds of your video is a wonderful way to improve video engagement. Since people have a shorter attention span, the longer your video is, the lower the user retention will be. However, educational videos are typically longer since they require more time to provide a worthwhile and significant lesson in detail, and the majority of viewers are more inclined to stay until the conclusion.
Format your videos for each platform: Make sure the video is formatted correctly for each platform. For example, Instagram Stories videos can get you nearly the same results as Instagram's Feed. However, as Stories employs vertical video and Feed uses a square canvas, they require different video dimensions. As it is difficult to transform horizontal video into a vertical ratio, this necessitates proper planning ahead of time while taking video footage. The platforms that will be used and the canvas measurements, must be communicated to the videographer before to the shoot.
Optimization of your video is a must: Always remember to follow the basic SEO guidelines. The importance of keyword research in marketing cannot be overstated. This is something you should always do with anything you try to advertise. You might wish to enter keywords into the keyword planner to see how many people are searching for them and how competitive they are. This will assist you in reaching out to potential customers. Make sure you use the keywords after you've done your keyword research. Include them in your file's name, title, description, and tags, among other places. To summarize, add keywords to everything.
Promote your videos: You want to let people know that you've made a video and that as many people as possible see it. You can advertise your video in a variety of ways:

Make use of social media to promote it. Post your video on Instagram, Facebook, Twitter, and any other social media channels where your target audience hangs out.
Send an email to your list of subscribers. Your email marketing engagement metrics will also improve as a result of this.
Make a blog. Create a blog post and include the video in it. If your video is brief, you may want to go into more information with your blog. Provide background information, data, and information on the subject.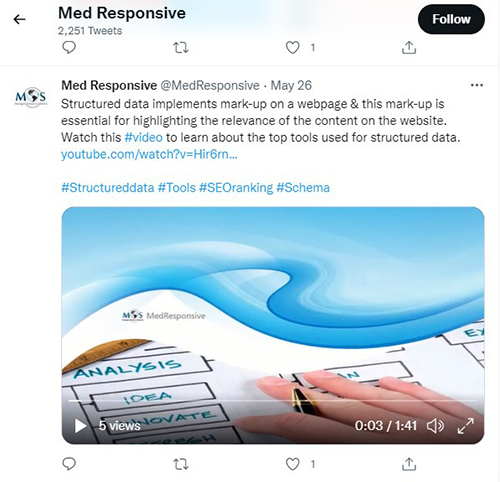 People are increasingly using video rather than other types of media to learn new things, engage with companies, and make purchasing decisions. Create the ideal video for your target audience, the message you want to send, and the action you want viewers to take by investing in organic SEO services.
Also Read