Having a strong social media presence has become an important aspect of doing business in any industry. Social media users are growing at a massive pace, with the number of active users surpassing 2.5 billion and that number is only expected to rise in the coming years. In fact, these users tend to spend a significant amount of time on various social media platforms, which has led both small and big businesses to make significant investment on social media marketing campaigns.
In most cases, the key objective of social media marketing was to increase brand awareness, but there are numerous businesses that have not been able to attain the desired or expected return from these campaigns. It is also quite common for marketers to make social media marketing mistakes, which can be improved with effective strategies.
The key to getting a greater return from any marketing campaign lies in the specific strategy they use. However, with increased competition, building a strong social media presence or effectively marketing a business has become quite challenging. Social media marketing services provided by experts in this field are a unique way to increase online engagement and optimize brand presence.
As per the 2021 HubSpot Blog research on social media trends, 77 percent of social media marketers say social media marketing was somewhat very effective for their company in 2021. There are several benefits of using social media for their business such as – boost brand awareness and authority, acquire new clients, help clients acquire a business website, improve SEO efforts and much more.
Even when creating a strategy for social media, you can still get a few grumbling comments saying that they don't work. If a business brand gets stuck in a rut despite significant efforts, there are chances that they may be probably committing mistakes.
Common Social Media Marketing Mistakes To Avoid
Here discussed are some of the common social media marketing mistakes that businesses need to avoid in 2022 –
Ignoring Data – Having a successful business strategy requires a specific plan and analysis. Analyzing business data helps understand what specific actions need to be taken or what type of strategy may really work out. However, getting one's hands on data is not so difficult as it can be acquired within a matter of minutes.Searching and finding the right kind of tools is important in this regard.There are plenty of tools that can provide you with real-time data on business performance. For instance, Facebook has an "Insights" section on pages that offer a variety of statistics on how well posts on a particular page are performing. In addition, there are several tools like Buffer and BuzzSumo that allow marketers to track their social media marketing campaign performance.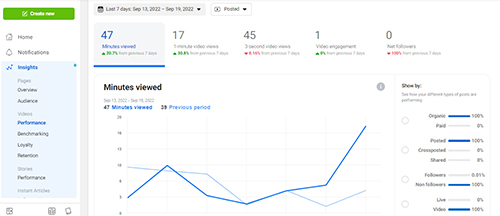 Ignoring Stories – Social media is a two-way street wherein you share something and your audience responds based on that. In fact, what is shared via these social media accounts contributes to the overall brand image of the business. Whether sharing a story on Facebook, Twitter, or other social media accounts, make sure that the posts are interesting, provide value to the followers, make a positive connection among the audiences and encourage people to purchase products and services.When posting stories, post something of value and never promote company products and services only. Instead, post something interesting and start engaging your followers. For example, you could write a blog post about an interesting topic related to your niche and then post a link with a creative call-to-action on any social platform page. In addition, interesting "behind the scenes" moments can also be posted to help clients connect with the business on a more personal level.
Going off the Topic – Are you still posting texts and media from a couple of years ago? Make posts that are interesting, keep the followers informed, and include a compelling call-to-action. In addition, the information posted on social profiles must be relevant to their niche. Apart from creating original posts regularly, you can repurpose evergreen content (that remains relevant despite changes in market trends). However, don't post information that was applicable in 2008 but useless in 2022.
Being Impersonal – One of the common social media marketing mistakes that businesses make when they set up social media accounts is the use of auto responders that help speed up the process of responding to their followers. It is important to approach followers on a personal level. If you own a small business, then it is better to reply to customer requests personally. If you own a larger company, then it is better to invest in a decent Chabot that is able to address customer queries in a professional, yet personalized manner.
Avoiding Negative Feedback – Negative feedback is an important part of business. Companies should not ignore these negative comments; rather they should accept the criticism and respond carefully in a more professional manner. If a company receives negative feedback on their posts, it is important to thank the individual who posted the feedback for pointing out the particular problem they are having and address the problem in a professional way. There are several companies like Nike, JetBlue, and Starbucks that handle customer service on social media very well. Responding to negative comments also gives an opportunity to be transparent with the followers and customers.
Collecting Followers for the Sake of Having Followers – When it comes to getting followers, most companies tend to aim for quantity over quality. However, in the end, it is not the number of followers an account has that counts, but rather the engagement rate. In order to attract higher quality followers, brands should utilize the various social media tools, such as Facebook Insights, Buffer and customize their posts to maximize engagement.
Being Active on All Social Platforms at Once – Just because a new platform is released doesn't mean that a business needs to sign up and create an account instantly. Focus your marketing efforts on one specific platform rather than jump on all platforms. Focus on the social accounts where valuable leads and clients are frequent. For instance, if your business product or service is meant for professionals, it is important to build a clear strategy for LinkedIn marketing. In this way, you can connect with people who truly value your brand.
Focusing on Wrong KPIs – Key performance indicators (KPIs) can convey how effective your social media marketing services are, but what should you measure? It is crucial to identify the KPIs that are relevant to your brand. Never ever focus on everything at once as that can cause your social media marketing plan to fail.
Never Ignore Social Analytics – Never ignore social analytics. Take advantage of analytics as they help gain insights about the target audience and learn about the demographics of users interacting with the content. Paying attention to analytics helps track profile visits, content interactions, acquire insight into how audiences interacts with the posts, track follower growth and engagement rates.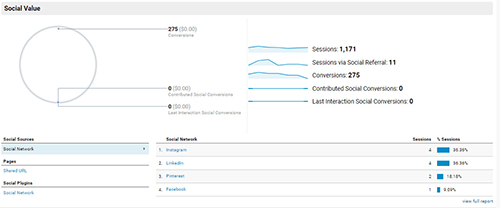 Businesses just starting out with social media marketing are bound to make some mistakes here and there. Avoiding these common social media marketing mistakes starts with creating a strategy that establishes your business account as a solid brand. If used strategically, social media marketing strategies for businesses can act as a valuable digital marketing solution.
Define social media goals, make a plan, and stick to it. Make sure to get the social media basics right and then try to avoid some of the top mistakes listed in this post. A reputable SEO outsourcing company can help implement these strategies effectively and enable you to engage constructively with your target audience group.