In this digital world, websites play a crucial role in the growth of any business organization. Organic SEO companies build websites by incorporating all the information regarding the firm. However, can information alone sustain visitors for a longer time? Well, the answer is a big no. The information on the website gives only an idea about the organization. However, other website components are also vital to encourage people to stay on a website for long. If a page does not meet visitors' requirements, then they might leave the page soon without visiting other pages. This action of immediate exit from the website is known as bounce, and the percentage of people who exit the webpage without staying for a longer time is known as the website bounce rate.
Website Bounce Rate
Technically saying, bounce rate is the term for web traffic analysis in internet marketing. It is the percentage of visitors who leave the website immediately without visiting the other pages on that website. In other words, it measures the adherence of visitors to a webpage. The bounce rate is calculated as
Bounce rate (%) = Number of single page visits/total visits to the website.
If visitors leave a web page within a short time, then it is a matter of concern. It affects the SEO ranking of the website. If your website is getting a higher bounce rate, that means your visitors do not feel good enough to stay on your website. There are many reasons that lead to increased bounce rate. Let's check them.
Reasons for Bounce Rate
Low web page loading speed
Poor mobile optimization
Not enough or self-sufficient content
Unclear CTA (Call-to-action)
Unclear or misleading Meta description or title tag
Technical errors
Low-quality content
Bad UX
Bad Google analytic setup
Feels unauthentic
Asking too much personal information
Paid option for enjoying major features
Minimizing the bounce rate is very important. So, finding the right reasons for the increase in bounce rate and rectifying them is a crucial task like a doctor giving the correct treatment for patients for curing his disease. Here are some tips that could help reduce the bounce rate of a website.
Tips to Reduce Bounce Rate
1) Increase the Website Loading Speed
Today, people want instant results within a few seconds. Mostly, they are searching for something that they want at that moment. In this scenario, if the page takes too much time to load, then the visitor might shift to another site for getting relevant information. Thus, loading speed is very important. A fast-loading website would keep visitors hooked to it.
2) Mobile-friendly Website
As people are relying more upon mobile phones for getting information, the website should be optimized for mobile devices as well. The formats for each electronic device are different from one another. Make sure that your website is AMP (Accelerated Mobile Page) enabled. Test your website's mobile friendliness using Google's mobile-friendly tool, and make sure that your website is working properly on mobile phones. A reliable search engine optimization company would install mobile-friendly WordPress themes and plugins on your website.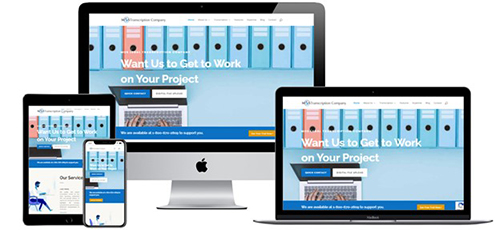 3) Closely Analyze the Reason for the Visitors' Exit
Your website may look perfect to you. However, the bounce rate maybe high. Some hidden factor makes people move out from the website. Closely analyze your website from the visitors' perspective and understand what makes people abandon your website. After that, make relevant corrections to make your website user friendly.
4) Ensure Excellent Content for Marketing
For a website, content is king. User-friendly, informative content persuades people to stay on the page. Encourage visitors to visit other pages of your website as well through interesting content. At the same time, include relevant SEO factors in your content to make it more accessible to users as well as search engines.
5) Use Visuals to Grab Attention
More than letters, visuals grab people's attention quickly. Therefore, try to include attention-seeking visuals in your content and website based on its theme. You can include videos, photos, GIF and other forms of visual aids too for this purpose. This helps the users understand the pulse of the website. It narrates the story of the whole story of the website.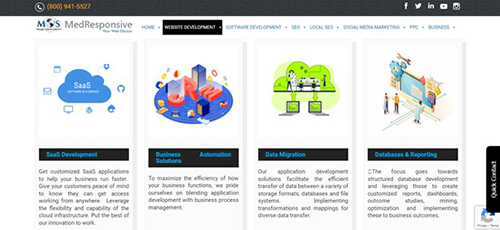 6) Try to Avoid Pop-ups
Using pop-ups on the website is always debatable. At the same time, many consider it as an annoying factor. They leave your website half way because of this reason. Some marketers even use aggressive and bullying language in the pop-ups. This causes considerable reduction in the number of organic visitors to the website. Thus, using minimum or no pop-ups on the website is the best solution to increase the number of visitors to your website. Always try to avoid aggressive factors onyour website which intimidate the visitors and make them quickly leave your website.
On the other hand, if you want to use pop-ups, design them well to influence visitors positively. This encourages visitors to spend more time on your website with improved user experience and conversion rate.
7) Include Effective Call-to-Action
Call-to-Action or CTA has the capability to reduce the exit rate of the visitors. Even if your have catchy headlines and sticky contents, weak CTAs compel the visitors to leave your website. So, CTAs should be strong enough to keep people engaged with your content. Call-to-action is a small piece of content in the form of an instruction or direction that aims to persuade the reader or user to perform a particular task. In that sense, if it is too complex, it wouldn't serve its intended purpose.
The main purpose of CTA is to engage users and lead them to the resource pages of the website. Thus, it is necessary to make it user friendly. This would help reduce the bounce rate and encourage people to stick on to the page.
8) Include Navigation
Navigation helps the users to reach the relevant page that they are searching for on your website. At the same time, it is important not to stuff in too many options in the navigation menu. It should be designed in a simple, attractive format. If the navigation is strange and complex, it would confuse the visitors and compel them to leave the website. SEO link building services build effective navigation links which help reduce the complexity in the navigation menu.
Apart from these tips, you can consider certain other factors to reduce the website bounce rate. These include:
Build good landing pages
Demonstrate the credibility of your website
Increase the readability of your site
Perform A/B testing
Try to reduce broken links
Split long sentences and posts into shorter ones
Develop your content based on your targeted audience
The website is the profile of an organization. From this blog you might have got an idea about the necessity of reducing the bounce rate of your website. The increase in bounce rate of your website not only affects its credibility but can also adversely affect your business. This is where a reliable search engine optimization company gains its importance. They create a good website and review the performance of your website in a timely manner, checking the bounce rate and implementing effective strategies to reduce the bounce rate. With the right SEO company, you are ensured increased brand awareness, more website visitors, conversions and sales.