Social media marketing is an essential and really effective part of digital marketing, since it really gets you closer to your target audience and potential customers. Social media optimization could make your brand a household name, if done the right way.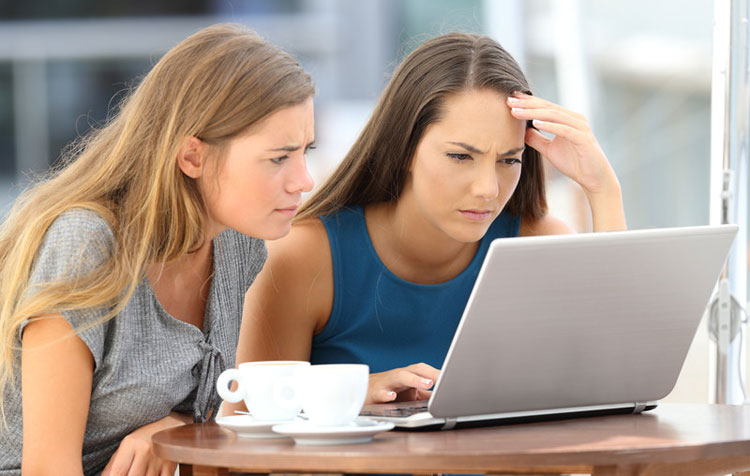 When it comes to social networking, it is perceived that a few mistakes here and there wouldn't be a big deal. However, there are some mistakes that absolutely need to be avoided. Otherwise they could undo all the efforts you have taken. You don't want to lose followers and you certainly don't want your brand's reputation to be undermined as a result of mistakes that can be avoided easily. Are you making these mistakes from time to time? And do you feel you're not getting enough for the effort and investment you're putting? These could be the reasons.
Are you having a totally sales-focused social networking activity without posting any value-added content or even adding any personality to your account or its activities?
Content posted on social media must engage the audience. They must find it interesting to comment on or useful to share. That's how they get attracted to your brand. The content you post must be educational and exciting, and while you must post sales-focused content it should also give value to your target audience. Always keep them in mind. And remember, your brand should have a distinct personality that resonates with your target audience. That needs to be maintained in all your posts.

Are you only sharing content related to your company?
Put the focus of your efforts on your audience and not on your company. Remember, the content you post should initiate engagement from the user. With useful posts, your brand becomes part of the conversations in social networks. That's the goal, and it gets liked and shared by your readers.
Are you posting stuff in line with the needs of your target audience?
If you've done the research, you'll know what the expectations and needs of your audience are from a company like yours. Ensure that your brand projects that image and provides that kind of information.

Are the types of content you post extremely limited?
Make your content varied. Let there be a mix of videos, infographics, blog links, interesting quotes and content generated by the user. You can also get creative with stories, depending on what your business deals with and what your target audience expects. Make sure there is a blend of corporate plus educational, entertaining and engaging content.

Are you posting blatant sales pitches?
Success in social media marketing isn't about blatant advertising. You need to convince your audience about the value of what you offer. Let them know of your expertise. That's how you get your readers to get convinced of the abilities of your business without you blatantly saying or promoting them.
You may not be promoting two-way communication with your customers.
What social media does is help you build lasting relationships with prospective and existing customers and influencers. That requires facilitating conversations. It should be a two-way communication. Make sure that your posts contain stuff that triggers conversation. Have some unique information, a thought-provoking video or an interesting infographic that can raise the excitement level and trigger conversation.
There may be quite a lot of hashtags in your posts.
Never convey the feeling that you are desperate for engagement. Using an excessive number of hashtags could be quite undesirable since that conveys the impression that you are desperate. It could also hurt your brand image, and not quite gel with the voice and tone you wish to portray.
Is your customer service on social media sloppy?
Social media is now used by many businesses for offering customer care. Many customers find it easier to share their concerns with their service providers through the social networks since it prevents them from having to speak to a customer service representative and explain their problem. Social media is more convenient. So customers or prospective ones may think it better to contact your business on your social media account to get their queries answered. It is therefore important to check these questions or other messages and comments from your customers and respond to them as soon as possible. Don't keep them waiting since that won't reflect well on your brand image.
Are you ignoring negative comments?
Negative comments are inevitable for almost any social media business account. But don't ignore or delete them, reply to them. But rather than defending yourself directly you can thank those who've posted for their feedback and give them the indication that you will incorporate their feedback to improve your brand. But don't ignore those comments since that would give the impression that you aren't mindful of what your customers think.
Hope you're not committing the unpardonable crime of posting content that is irresponsible!
Now this is something we believe you won't be doing, but we've just included it here to make the list complete. Remember, your social media account represents your brand. So any offensive, insensitive or inaccurate post reflects very poorly on your business.
Analyze your social networking activities and ensure you're clear of these sins. Additionally, you can seek the services of a professional digital marketing company that can help streamline all your Internet marketing activities.