Featured Snippet refers to a brief answer to a user's search query, which is displayed on top of Google search results. Google offers these snippets for diverse search queries, as these provide quicker answers to users. It was on January 22 this year that Google announced Spot-Zero, which was terminated later. Based on this update, it was decided that the URL of a web page, article, blog or any other content that has earned the featured snippet in a SERP would not have the additional spot in that SERP, which meant that the featured snippet will be the true spot-one position. Professional digital marketing agencies keep track of all the changes that happen after such Google updates.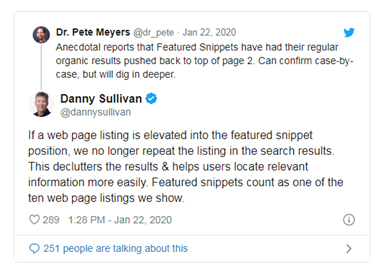 https://www.97thfloor.com/blog/spot-zero-is-no-more
Earlier it was said that if a page is ranking anywhere in the top10 Google search results, there are chances for this page to appear as a featured snippet, which is the #0 spot. It has been found that the "spot-zero" change is already having a significant impact on the number of clicks that featured snippets receive.
Basedon an AHREF study, a MOZ blog highlights that
The vast majority of featured snippets are triggered by long-tail keywords
The brands that have held the featured snippet position for long periods of time are seeing lower CTRs and traffic as a direct result of the spot-zero shakeup
On virtually every single SERP, the presence of a PAA box drops the CTR of both the snippet and the standard results
Related Content
Rich Snippets vs. Featured Snippets
Rich snippets are often mistaken for featured snippets, as they both look similar and are displayed in the top position in results pages. A rich snippet can be referred to as a detailed or enhanced organic search result that has additional information, while a featured snippet is a query answer that appears above the organic search results in position zero.
Rich Snippet
Rich snippet comes with a rating in it and has more information than a regular snippet. Common Rich snippet types include reviews, recipes and events.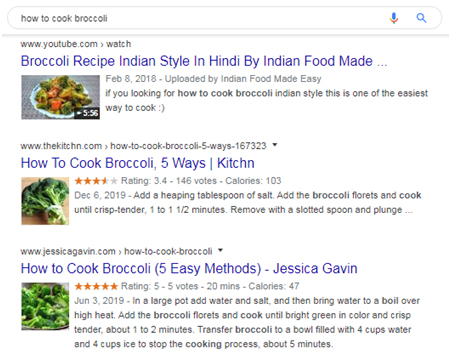 Featured Snippet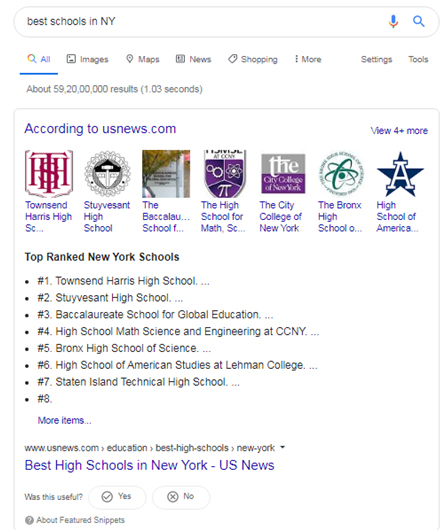 Even a YouTube video can be a Featured Snippet.
For instance,
This is how it works –
The search engine giant will be always looking for structured data in your code which tells Google what the page is about. If such a query matches your code, your page could show up as the Featured Snippet. Google can display relevant results as well.
What SEO marketers should consider after spot zero termination?
As per the whitepaper from 97th floor, after spot zero termination, here are certain things that digital marketers should have in their mind while working with featured snippets –
Find new keywords related to less dynamic SERP
Include metrics like clicks to a SERP
Exclude SERPs with snippets or "People Also Ask" boxes
Use tools like Google Search Console to check for CTR of specific keywords
Find the right time to de-optimize snippets
Review traffic for longtime snippet holders
Provide better meta descriptions to improve clickability
Implement your schema properly for SERPs
For certain keywords that you see increased click-through rates, better repeat this success on keywords that are ranking in spots 7–20 across targeted SERPs. This helps to see if it is possible to earn more clicks without getting to a spot 1–3 position.It has also been recommended that to increase the chances of earning the snippet, consider de-activating the snippet by implementing data-nosnippet to the HTTP of a specific page.
To land on a featured snippet, marketers can also consider –
Running new keyword research to explore new opportunities
Optimizing URLs holding lower position keywords
Reviewing their title tags with clickable text
Reviewing structured data associated with URLs
Hope this helps you learn what can be done to get your web page into features snippets of SERPs. For those in the healthcare sector, healthcare search engine optimization services provided by experienced companies would be of great support.