Healthcare SEO, like all other SEO specializations, would have found the month of May strange particularly because Google seemed to have made an about turn by reducing the snippet length back to 160 characters for the desktop and 130 characters for the mobile, based on observations in various SEO circles. In late 2017, Google had raised the visible snippet length to 230 characters. But now it seems to have reduced it again.
Is there a Fixed Character Count for Snippets Now?
Google's John Mueller says that the length varies since the search results UI is dynamic. So the snippet length that works the best for the page is chosen. So is there any clarity here? Danny Sullivan went on to say there just isn't any fixed length for snippets anymore. It would vary depending on what Google's systems deem useful. Snippets are generated dynamically.
Based on RankRanger information, Search Engine Roundtable reported 160 characters for desktop sites and 130 for mobile sites. But Danny Sullivan maintains that webmasters must ensure that snippets are short and relevant. Rather than focusing on a character count, Sullivan urges creating Meta descriptions that are short and concise. But if you want your entire snippet to be displayed on the result pages, it is better to restrict it to 130 characters just to stay on the safe side.

Stay Safe by Adding All Relevant Elements in 110 to 130 Characters
With these varying requirements of snippets, there is one way to stay clear of the confusion. Whatever happens to Google's snippets policy, ensure that the most descriptive and relevant elements of your description are present in the initial 110 to 130 characters. So even if Google truncates the snippets, you'd have the most relevant elements visible.
Meta descriptions are important in physician website design, since they can bring about improved click-through rate and increase traffic to your website. Not only that, they are a major factor in improving your SERP position.
Other Factors Causing Snippets to Be Cut
While Google cuts off snippets that get too long for the available space, there are also some content management systems that shorten Meta descriptions. Now Google sometimes does not make use of the original Meta description, and rewrites it. In such situations your snippet isn't cut because of any quality issues in your Meta description. While there isn't any direct measure to prevent Google from rewriting the Meta description you've already written, you can ensure that it is descriptive and relevant enough, without being too long or too short. That strategy usually works since Google realizes that your Meta description accurately describes the page.
Meta Descriptions Are Still Important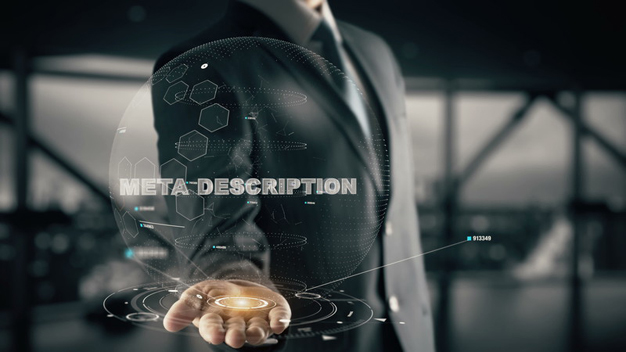 Now don't think that since Google automatically generates a Meta description by itself you don't need to take the effort to do that. While large websites ranking well don't use Meta descriptions, with Google generating the snippets, you can't afford to set aside the SEO benefits of Meta descriptions. We saw earlier that it can improve your click-through-rate significantly. Make sure you have one that is relevant and really builds interest because it is important for your SEO. Whether Google uses your Meta description in your search page snippets or not, the SEO advantages just can't be overlooked.
To start with, you can evaluate the pages in your site generating the best ROI from organic traffic.
Pick those pages and optimize their Meta descriptions.
Make sure you have enough information in those initial characters to capture the user's attention. Ensure that you don't add any information that is not needed for the user to click through.
If you can include the primary keyword naturally, go ahead and add it, but not in an artificial manner.
A call to action must ideally be included to invite the reader to check out your website.
The first 130 characters should convey the most important and compelling part of your message.
Advanced healthcare SEO and medical mobile SEO services can help write the most appropriate Meta description for your desktop and mobile websites. That can go a long way in improving your click-through-rate and building organic traffic.