Are you planning to attract a greater number of customers to your restaurant by simply boosting rankings on Google with SEO?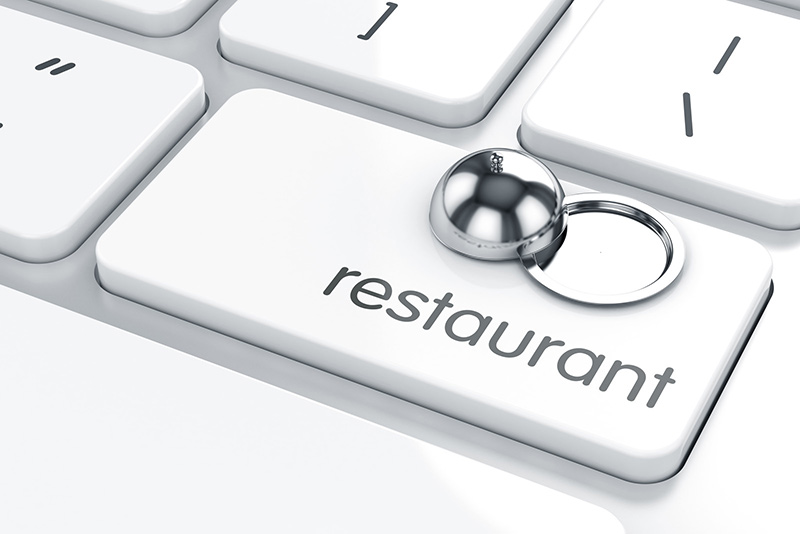 Even amidst the disruptions due to the pandemic, in this age of mobile search and increased competition. To find or locate top quality products and services, customers often rely on online reviews, testimonials and presentations to make their choices. This aspect holds huge value and relevance, particularly for a competitive and niche segment like – "Restaurants".
Restaurant SEO is an important factor for being found online, across multiple platforms. Adopting smart ways to improve SEO within this niche area can help get restaurant businesses back on track, retain clients, and improve brand recall. Picking the right organic search engine optimization services to manage your online/offline presence is another story.
Since more than 75 percent of clicks go to the first page of a Google search result, it is imperative for a restaurant to remain on the first page, as potential customers always look for convenience above all aspects. An intelligent and well-planned online presence is the best strategy for small to medium-sized restaurant owners to get noticed online.
How Can SEO Benefit Restaurants?
In simple terms, search engine optimization is a set of actions a website owner must take to get their website ranked among the top search engine results. Restaurant SEO is a combination of tactics that must be applied to the website to climb the ladder of rankings and draw customers to the website and eventually, the restaurant.
When considering any specific marketing strategy, it is important to understand how SEO specifically benefits or becomes valuable to the restaurant industry. As per reports from Moz, the first page of Google captures 71 percent of search traffic clicks and has been reported to be as high as 92 percent in recent years. SEO acts as a unique and organic platform for a restaurant business to acquire new customers and growth. Restaurant SEO may be a long-term play, but there are several major benefits associated with this strategy which include – increasing traffic coming to the website, generating brand awareness, increasing online orders and reservations, and increasing customer engagement. For instance, when a restaurant shows up for related terms – like pizza parlor – it is possible to build off those benefits within the overall restaurant marketing strategy. In short, the marketing strategy overall will help new customers to easily find and learn about a restaurant.
SEO Strategies or Tips for Restaurants to Generate Traffic
There are several unique elements of SEO that are consistent across all industries. However, only certain strategies work particularly well for restaurants. Before getting into the detailed mechanics of SEO, it is important to understand the top ways by which foot traffic can be increased. Some of the ways to do this include digital marketing campaigns whereas others relate to offline actions. Anything that increases foot traffic will tie in with SEO efforts to a lesser or greater extent. Here discussed are some top ways to increase a restaurant's increase foot traffic and improve search engine visibility –
Store Signage and Logos – Creating a good online presence is important to bring customers to a restaurant when the branding is consistent. The logo and signage of the restaurant should be of the same font and colors as your website. Users that regularly search on digital medium will easily recognize an establishment and connect it to their online experience. Consistency is a key aspect in this area. For instance, if we take the example of McDonalds's restaurant given below, the left image is the restaurant's physical location and the right is their webpage. There is consistency in both the color and logo.

Image source – https://diib.com/learn/restaurant-seo/

Communicate Brand Story – Convey a unique brand story by humanizing your website. Focus on key aspects that make your restaurant unique. For instance, whether the restaurant is a family owned business that has passed down recipes for decades, or whether the food comes from the local farmers within the specific area, so that it is always fresh and organic. Keep your brand distinct in the customer's eye by making sure to convey the brand story on the website.

Image source – https://diib.com/learn/restaurant-seo/

Mobile-friendly – Make sure to focus on optimizing your restaurant website for mobile users. According to Statista, approximately 53 percent of global website traffic comes from mobile devices. If the restaurant website takes too long to load or looks unprofessional on a mobile device, customers will quickly leave your site or look for another site that is mobile-friendly.
Holding Events -One of the best ways to increase foot traffic is by holding events as these provide the opportunity to target specific audiences. For instance, family restaurants can hold events that cater to children whereas an upscale bistro with an extensive wine catalog can conduct wine tastings. Events can build a loyal clientele base if an effective website is combined with strong social media presence.
Focus on Loyalty Programs – A loyalty program can help increase foot traffic depending on how a restaurant is branded. For instance, in certain cases, families plan to eat out regularly due to convenience. Designing a loyalty program that is mutually beneficial to the patrons and the business can increase the frequency at which customers visit a restaurant. For instance, if a restaurant has a gourmet establishment, they can either pass on this idea entirely or establish a more sophisticated version. A loyalty program if combined with a mobile app or newsletter can bring more effective results. Maintaining strong and regular communication with the customers and encouraging them to share their positive experiences would help build loyalty. The better the experience of customers, the greater will be the word of mouth dissemination of the message. In short, a solid and well-designed or targeted loyalty program can be more effective than the massive ad campaigns of big restaurant chains.
Use Location-specific Keywords – Most people who are looking for a place to eat want something that's nearby. Consider location-based keywords when creating an SEO strategy. Use local keywords like the city, region, or neighborhood where the restaurant is located on the title and header tags, as well as the body copy of the website. This will help the restaurant show up in search results when people search for dining options within a specific area.
Claim Google My Business listing – When performing a Google search for restaurants in a specific area, listings from Google often show up at the top of the results page. In some cases, these listings are also shown in an excerpt from Google Maps. To show up in these results, it is important to register the restaurant with "Google My Business". Make sure to fill the GMB listing information completely and accurately and use the address format that Google uses. Make sure there are no duplicate listings.
Utilize Social Media – Social media can play a significant role in your SEO efforts. Search engines use social signals to determine how well content is received by users. A single post on social media that gains traction can help a website in the rankings. The best restaurant social media platforms to have accounts on depend on your strategy and audience. Facebook is the obvious choice for having a page that advertises the restaurant. Geographically targeted ads can be run that inform the public about events or special offers in their chosen location.
Posting or Updating the Site with Quality Content – Now, if you still don't have time to create content. focus on this bullet point about posting or updating the site with quality content. Quality content doesn't have to be long form right away. You can build towards that. In short you can Create a schedule for content schedule on the main point of your site. To get people in your restaurant trying your food.
Citation Building – Citation building is beneficial to both the SEO efforts and to increase foot traffic. It is the practice of sending out information about a restaurant to listing directories so that people can locate the brand easily. In terms of SEO, it is a type of link building that ultimately points back to a website. The restaurant's address and phone number at the very least should be made available as widely as possible.
In today's connected and busy world, people often turn to their phones, tablets, and computers when deciding where to go to eat. With most people look for new places to eat online, it is imperative for restaurants to stick to a clear and definite SEO plan and always keep their website optimized. Search engine optimization takes time to deliver results; the earlier you start the better off your restaurant will be in the long run.
Following the above-mentioned strategies or tips can help restaurant brands to have a great headstart into the complicated world of restaurant SEO. Restaurant SEO strategies are vital to climb the search engine rankings and place the restaurant in front of thousands of potential customers. However, with constant Google updates, and users demanding high quality service, continuously optimizing restaurant SEO can be challenging. Relying on the services of an experienced search engine optimization company can help create a unique plan that is tailored to the specific needs and goals of your restaurant and ensure that the website becomes visible to the right group of targeted audience.