Today, in this digital era, as every business is marking its presence in the digital world, the term SEO has become familiar for everyone. SEO or Search Engine Optimization is the process of improving the quality as well as quantity of visitor traffic to a website or webpage. As most business organizations are showing interest in online marketing, SEO is necessary for building the community of potential customers. It is important for both established and start-up organizations. For established organizations, SEO is necessary for maintaining their reputation and for start-ups, it is essential for creating reputation and grabbing the attention of target customers. An experienced organic SEO service would help such a start-up accelerate their venture and take it to the next level.
As mentioned earlier, organic SEO services help start-ups gain popularity through effective SEO strategies. SEO helps business owners boost their website ranking on search engines like Google as well as make them more user-friendly. This would in turn bring potential customers to the site and increase the conversion rate. In addition to this, there are several other reasons why SEO is important for Start-ups. Let's check them in detail.
Reasons Why SEO Is Important for Start-ups
1)   It helps to enhance user-experience
User experience is an important factor in digital marketing. It can make or break the brand of your start-up. It is necessary for engaging the audience and developing trust among customers. Creating content based on SEO would improve the visibility of your brand as well as improve the ranking of your website. Improving user experience also means developing simple, easy-to-navigate and user-friendly websites. To improve user experience, it is necessary to ensure that your website loads fast, is friendly to different devices, and has relevant and important keywords in the website content.
2)    Increases traffic and conversion rate
SEO helps websites of start-ups get more traffic and generate conversions and revenues. Following the current practices of Google and building SEO is more effective than spending money on social media advertisements and other marketing tactics. Studies prove that organic traffic that comes from search engines like Google can convert 400 percent better than other types of traffic that comes from sources like email marketing.
3)    Helps to understand the behavior of customers
It is necessary to understand the taste of the customers to make better business decisions. Search Engine Optimization helps to collect such data from tools like Google Analytics, Google Search Console, and so forth. If you know what your target audience wants, then it is easy to produce it. In the case of small businesses and start-ups, such information is vital as they can apply this information to other business strategies.


4)   Can create brand awareness and customer trust
SEO helps to improve brand awareness among target customers by increasing the visibility of the website. When your website appears on the first page of the search results, it would increase your visibility. Though paid promotions may also easily make a movement among your target audience, it might be short-lived. However, in the case of SEO, it is organic and can build trust instantly among the target audience.
5)   It is unpaid
SEO or Search Engine Optimization is completely free. However, you should have an understanding of how it works as well as how you can use different SEO strategies to rank higher. Certain tools like Google analytics, Google search console and so on helps to track all information such as demographic details, geographic details, bounce time, time people spend on your webpage and so forth. You can also make use of these tools for finding broken links.
6)   Provides long-lasting results
There are certain factors like competition, content and links that decide which SEO strategy you need to apply for producing the desired results. If your website has a higher number of competitors, then it would take time to climb to a higher rank. However, when compared to other online marketing strategies, SEO would provide a more feasible brand awareness strategy in the long run.
7)   Cost-effective
An excellent and timely SEO strategy would provide the desired end results without investing a huge amount. Though Pay-per-Click (PPC) may be effective in attracting new customers, the result would not sustain for a longer period; moreover, start-ups might find it difficult to afford such ads. Though SEO might not give you an instant result, it will help sustain organic traffic if you rank higher on the Search Engine Results Page (SERP).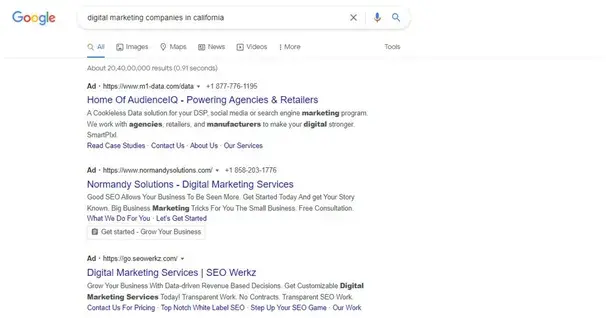 8)   Helps to understand the nature of the website
You should know the environment of your website including the tactics and strategies used by your local and other competitors and businesses. It would always be beneficial to have a clear understanding of what your website exactly needs.
9)   Plays the role of PR
SEO is considered as the long-term investment for your brand. A good ranking helps enhance your website and business. Thus, you should have good SEO and PR strategies to increase your online visibility. If you are providing good user experience, it means your business is going along the right path. Instead of using SEO alone, integrate it with content and PR strategies.
10) Would bring new opportunities
High-quality SEO helps discover new opportunities for branding your business. Better understanding of your brand would help to use a better SEO strategy. New and improved opportunities with SEO would come in different ways such as in the form of content, digital and social opportunities that help in sales, customer services and so on.
SEO is an effective tactic for improving your business irrespective of size and experience. An affordable digital marketing service would apply effective SEO strategies for your start-up website and help take your business to the next level.