Creating a strong social media presence is crucial for any business now. For businesses, Instagram is a great platform to build trust and credibility with your audience. This visual platform allows posting pictures and videos to attract potential customers and get them interested in your products or services. With proper optimization strategies, you can also increase your visibility, reach a wider audience, improve traffic, and boost sales. Instagram feeds make it easier for businesses to connect with consumers on a personal level and promote their products in a visually appealing way. Get professional help from an organic SEO company to optimize your Instagram account if you want to attract more people to your profile page.
How to Optimize Your Business Instagram Account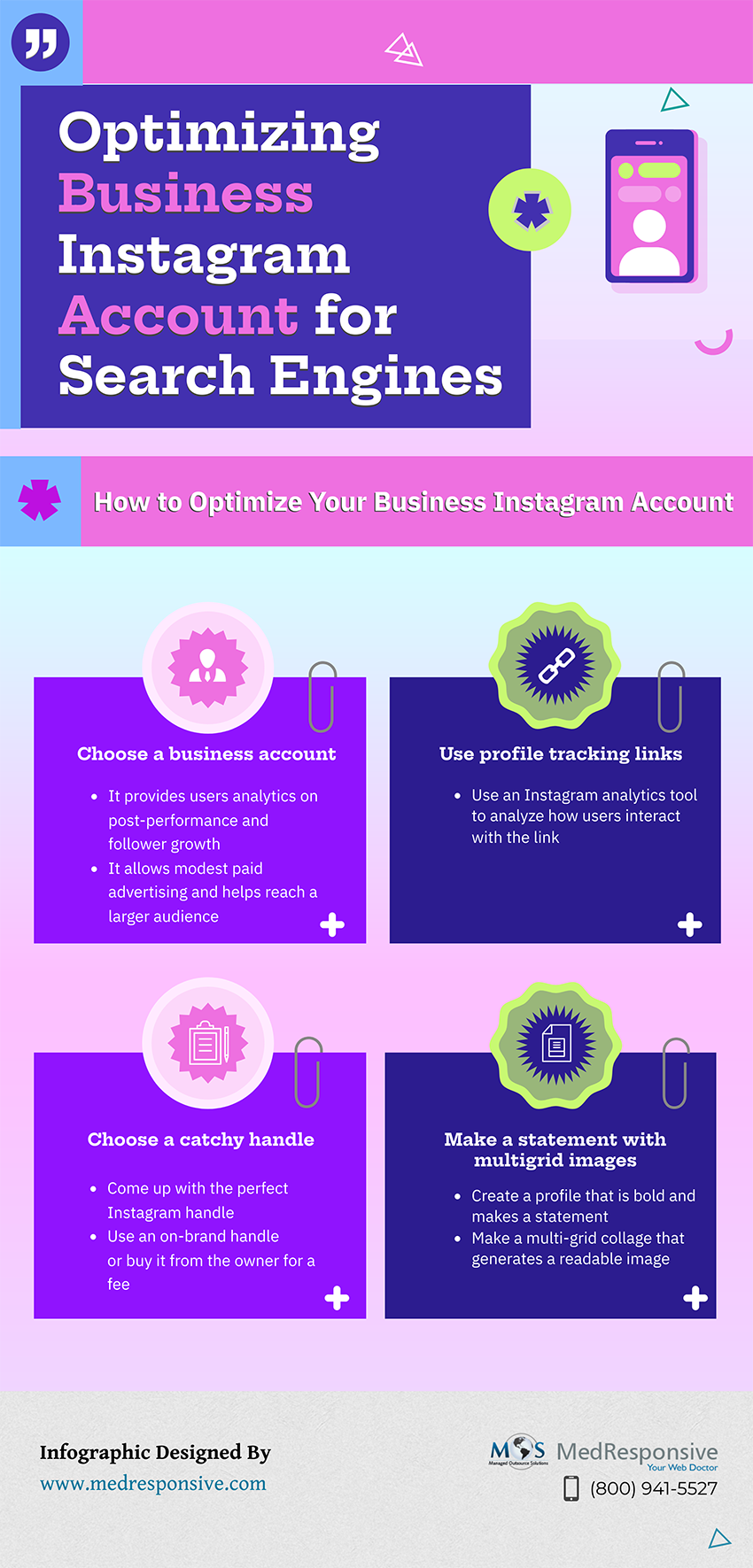 Consider implementing such tips to optimize your Instagram business accounts to attract the target audience. Instagram's visual nature allows businesses to connect with customers on a more personal level by sharing photos and videos that showcase the products or services they offer. Professional providers of customized organic SEO services help businesses to optimize their Instagram business account to boost engagement, grow followers, and improve sales.