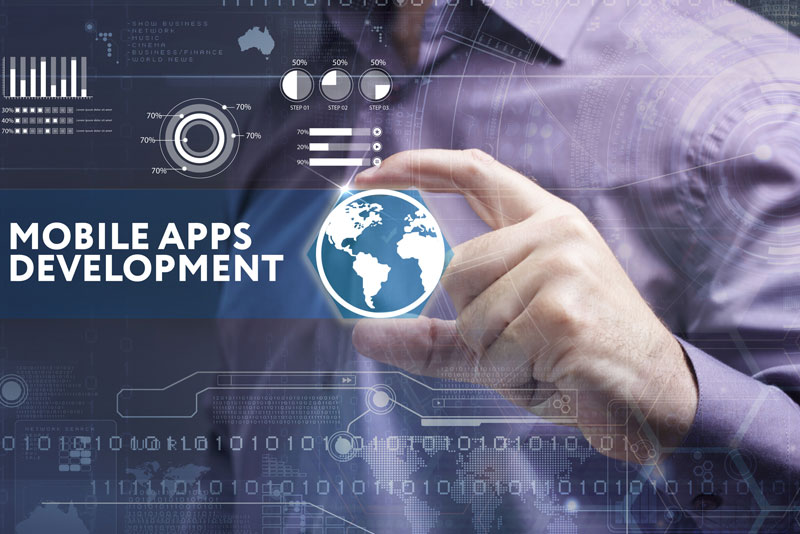 Developing a powerful but user-friendly app is quite a challenging task and requires research and inputs by an experienced team. At MedResponsive, mobile app development is an important aspect of the services we offer, be it for iPhone or Android devices. We make use of advanced frameworks to design reliable apps that satisfy our clients' target audience and increase their popularity.
With an advanced and innovative mobile application development framework, there is a lot of unlocked potential out there for you totap into. Call us at (800) 941-5527 to learn more.
At MedResponsive we offer native, cross-platform as well as hybrid mobile app development.
Native App Development
With native development we make use of the operating system's tech. This helps ensure top class performance and a really favorable user experience. That involves using Java for Android devices, while iPhone app development would involve Objective-C/Swift.
Cross-platform Architecture
With a cross-platform architecture, we can make our apps compatible with various mobile operating systems. We use frameworks such as React Native and Xamarin which offer unified API that runs on native software.
Hybrid App Development
Hybrid apps are also cross-platform apps, but the user interface benefits from an embedded web browser for rendering the user interface. Ionic and Cordova are such kinds of frameworks. We also exploit the benefits of HTML, JavaScript and CSS.
Why MedResponsive?
Our team has the innovation and creativity to bring new ideas to life, as well as experience with a wide range of architectures and platforms.
We can handle app requirements for various kinds of businesses, from healthcare to ecommerce
Our advanced research tools can help you identify your target audience and their needs and requirements, which helps you decide the right apps to create
We also provide customized packages in line with client needs so you can get the solution you need at competitive price points.
Look beyond the conventional and benefit from our comprehensive software development services. Call us at (800) 941-5527 to get in touch with our customer care executive.