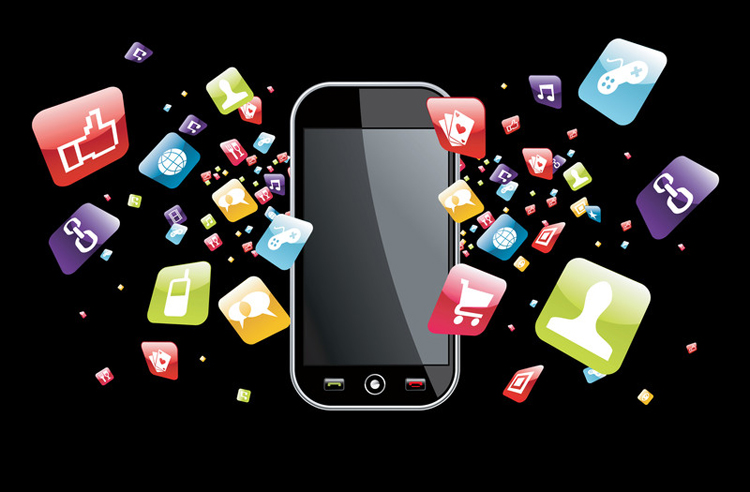 A dull and monotonous waiting hall with long queues and the frantic faces of ailing patients waiting to enter the physician's chamber – this would probably be the typical pictures you could imagine a decade ago while paying a visit to a hospital. However, in recent times, the scenario has drastically changed and the entire credit goes to the mobile development industry for launching versatile healthcare apps. Mobile app development for healthcare providers play a predominant role in enhancing medical businesses as these help to engage with potential patients and healthcare consumers, and develop your brand. Technology is growing at a fast pace with IoT, cloud computing, Beacon and novel devices like Google glass, Apple Watches and so on. To enable healthcare businesses to keep pace with the rising competition and other advancements, medical SEO services have become vital.
There is a significant increase in the use of mobile devices and several reports suggest that our future will be ruled by mobile technology. Currently, there are a host of medical apps which enable physicians to reach their patients anywhere any time, and also help improve the operating performance of their medical practices. Technologies like – Remote patient monitoring (RPM), Telemedicine and Live (synchronous) video conferencing (a two-way audiovisual link between a patient and a physician) allow healthcare professionals to keep track of the health status, medications and dosage, extent of recovery of the patient, and also stay updated regarding the patient's progress. With the help of mobile apps, the efficiency of the doctor-patient interaction can be increased to a great extent.
Role and Scope of Mobile Apps
Globally, healthcare mobile apps are being increasingly used, and have brought about huge improvement in the healthcare sector by revolutionizing the way medical aid is given in terms of consultations, treatments and medical prescriptions. Mobile health, or so called mHealth solutions are growing along with the global increase in Smartphone usage. Some mHealth apps help clinicians prepare more accurate documents, complete records, improve productivity, access information, and communicate findings and treatments to improve patient care.
According to Researchandmarkets.com, the global mobile health app market is projected to reach US$ 102.35 billion by 2023, growing at a CAGR of 29.30% during these 5 years. Research by Accenture in the United States shows that the mobile and tablet use for health management has increased from 36% in 2016 to 46% in 2018 along with increased use of wearable technology.
Most people (including medical professionals/physicians) prefer utilizing Smartphones to get health-related information such as prescription details, health diagnosis information, and much more. It is estimated that there are 3, 25,000 healthcare apps available worldwide and Android is leading the way forward in the mHealth platform. Moreover, downloads made from several healthcare apps have doubled in the past couple of years. Some major benefits of using healthcare mobile apps in the medical industry include –
Enables easy and immediate access in remote areas
Reduces risk of incorrect diagnosis
Aids in better communication with the doctor
Connects patients to emergency health
Maintains and analyzes health records online safely
Facilitates scheduling an appointment with the doctor online (based on information you can see, such as photos, qualifications, and work experience)
Enables viewing the results of laboratory analysis on your mobile phone
Provides directions to hospitals and clinics
Significantly reduces medical expenses
How to Develop a Healthcare Mobile App – Top Things to Consider
Know What Your Users Want – The first and foremost step in developing a healthcare app is to figure out the purpose your app will serve. Take valid feedback from your patients to design a healthcare app that delivers features focused on solving their specific issues. Include more practical features to make sure your healthcare app becomes a success.
Identify Your Target Audience – Before developing a mobile app, be clear about the problem you are addressing and the target market you are aiming for. Identify what value you are offering to your target segment through the app. Moreover, the features of the app should cater to the interests of your target group.
Target Hardware – A user, may in most cases, access an app from more than one platform like desktop, smartphone or tablet. The way your user behaves within the app changes accordingly with the hardware they use to access the app. An on-demand doctor app is likely to be accessed on a Smartphone while an enterprise healthcare mobility solution will be accessed more on a tablet. Smartphone users prefer the speed of information to length. However, most apps developed for a Smartphone will work on a tablet seamlessly and vice versa.
Make it Accessible – Make it easy for your end user to download the app and use it. If you are targeting a well-defined user group, then provide a specific download link to make it more accessible. On the other hand, if your target is a larger group then it is important to link it to a private enterprise app store to drive more attention.
Data Security – Data security is of paramount importance in the case of healthcare app development. Maintaining the safety and privacy of your user data is essential for establishing and maintaining user trust. Make sure that your users feel confident and safe while using your health care app. Ensure that the server is protected by comprehensive security measures such as encryption. Developers must insist on end-to-end encryption or send data over secure communication channels only. Configure the server to limit access in a manner that's consistent with HIPAA regulations and guidelines so that sensitive data is accessed only by qualified individuals when necessary. Failing to keep your user's personal information and medical records safe can easily lead to new users being hesitant to use your app or abandoning it outright.
Interoperability – The new mobile app developed should be compatible with the existing clinical management system used by the hospital staff. Interoperability means the ability of different information systems and software applications to communicate and exchange data and use the same for improved patient safety and continued care.
User-friendly UX/UI Experience – UI/UX plays a significant role when it comes to healthcare app development. By considering how much data patients and physicians happen to enter frequently, it is important to use good design to promote seamless flow. Make sure that the UI/UX factors including fonts, colors, and text don't create a negative picture. The app should be easy to navigate and filled with compelling content. Finding the right balance between style and functionality is important. This not only results in better end-user experience but also boosts ROI.
Testing healthcare applications – When it comes to healthcare mobility solutions, releasing the mobile app without proper testing of functionality could have grave outcomes. The risks may increase further as these apps contain confidential medical data of patients. It is important to test the healthcare apps in the following ways –
Test the security and various authenticities like PII, PHII, and HIPAA compliance.
Evaluate your app's performance by setting high load and performance benchmarks
Check the mobile apps compatibility by testing it on different platforms such as – iOS, Android, Windows, and other browsers.
Technology is taking the lead in healthcare and mobile healthcare apps have become the need of the hour since they have simplified the lives of people to a large extent. While developing a new mobile healthcare app, what matters the most is – the user's needs and interests. Developers should understand that their utmost motive should be assisting the user in obtaining the information they need anywhere, at any time.
As there are a number of mobile apps in the market today, every business needs to incorporate innovative features in their apps to stay ahead of the competition. To meet app development needs along with digital marketing for healthcare, healthcare practitioners can partner with an experienced SEO company.