For many years now, LinkedIn has been a crucial and effective marketing tool for promoting any brand. Implementing the right LinkedIn marketing techniques with the help of social media marketing services, you can generate leads and promote your business on LinkedIn. You must make sure you are an active participant here if you are an entrepreneur looking to expand your company.
Significance of LinkedIn Marketing for Small Businesses
LinkedIn is the third most popular social media platform utilized by business owners, according to the Salesforce State of Marketing Report. Professionals and specialists from several industry sectors use LinkedIn for networking and professional progress, and this trend is expected to continue in the years to come. The most popular platform for B2B marketers and businesses is now LinkedIn.
No other media channel today even comes close to what LinkedIn provides for your brand in terms of visibility; and better lead generation results comes from more visibility. Of all the social media channels, LinkedIn referral had the greatest lead conversion rate. Actually, LinkedIn has more lead conversions than Twitter and Facebook combined.
The ability to join groups and network with important figures and influencers in your field are two more benefits of using LinkedIn marketing to position your company as an industry leader.This shows that if you want to develop your firm into a well-known brand with an efficient LinkedIn marketing techniques, and it is strongly advised that all businesses, regardless of size, set up and maintain a LinkedIn company profile.
How to Use LinkedIn for Marketing Purposes
With LinkedIn, you can communicate with potential customers directly, eliminating the need for any intermediaries. Uncertain of the marketing potential of LinkedIn? Here are a few pointers to get you going:
Create a business page that would be appealing to potential customers to start with. Include the specifics of your goods and services. Make it pleasing to the eye as well.
Invite your clients, vendors, and suppliers to follow your company page. Also, spread the word about it and ask others to endorse it.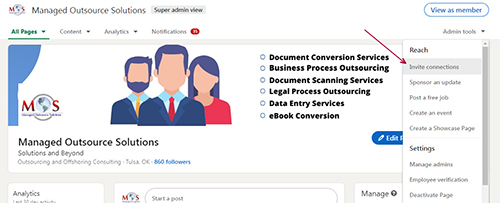 LinkedIn Groups serve as hubs for networking and are a fantastic method to exchange content and make contacts. Establish one such group in your field of expertise. This may encourage potential clients to join you.

Your marketing objectives can be met with the aid of LinkedIn ad campaigns. Utilize tailored marketing to connect with the right audience
The final step is to review the marketing statistics so that you can improvise.
Best LinkedIn Marketing Techniques for Businesses
Make your LinkedIn business profile more effective: First impressions are permanent. Your future may depend on your profile. Therefore, take advantage of this chance to captivate anybody that visits your business profile.
Create a successful LinkedIn page: A company's profile on LinkedIn is exactly like its page. You can provide vital details about your enterprise, such as your identity. How do you behave? For whom are you doing it? And why should customers select you? Tell them how you serve your consumers instead of just telling them what you do. Don't forget to provide your phone number, company size, website, industry, and type of business. On your LinkedIn page, provide the name of your business and a username to help people recognize your brand.
Boost the visibility of your LinkedIn business profile: Once your LinkedIn page is set up, start cross-promotion on various social media platforms. Use your LinkedIn emblem in your email signature and website. In the profile section of other social media platforms, such as Twitter, Instagram, and Facebook, share your information with LinkedIn.
Determine your goals and audience: Whether you are trying to generate new leads or increase awareness, targeting is essential. First, decide what you want to accomplish. It is simpler to identify your goals after you have a strong understanding of your vision. If your business sells a social media marketing product, one of your objectives can be to get in touch with individuals who hold positions like "social media manager."
Boost Page Search: You can increase your organization's visibility to audiences looking for you by having a well-organized corporate page.Include keywords and phrases in your content that a potential client would use when searching for your services. Connect your LinkedIn profile to your company's website. Using this strategy will increase traffic to your website.
Consistently publish engaging content: Your time and effort are well spent if you consistently publish the best content on your company page. Keep an eye out for the page of your rivals and find out what kind of stuff they provide. Learn what kinds of postings receive the most interaction, article or video content. You may increase website engagement by doing extensive research on your audience. To obtain more leads and boost visibility, tag your brand partners.
Expand your fan base: On LinkedIn, your updates are immediately visible in the feeds of your followers. There is a good likelihood that useful and informative content will attract more followers. Put a "Follow" button on the website for your business. You can advertise your page via blog posts, emails, and newsletters.
Encourage your staff to follow your company's page: By inviting your employees to link to your company's page, you can make the most of this resource and widen your audience. Your employees' connections see any comments they make on your site. One of the best ways to reach considerably more people than normal is through this.
Benefit from LinkedIn Groups: On its platform, LinkedIn has millions of groups. By interacting with other users about pertinent topics, you can attract them to your page. Strive to establish sincere relationships.
Learn More About LinkedIn Analytics: Find out which of your content is evergreen, or the most engaging for your readers. You may find out the campaign's performance indicators by using various tools like LinkedIn page analytics and LinkedIn campaign management.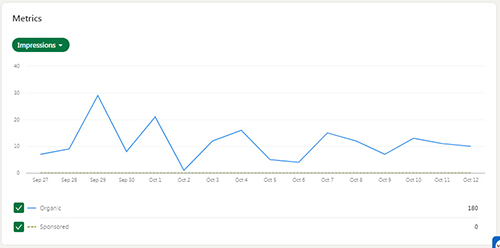 Due to LinkedIn's professional and business-focused network, business decisions are made more quickly. The members of LinkedIn have twice the purchasing power of random online traffic, allowing your company to more effectively target niche markets. It is important for businesses to invest in social media marketing services to implement an effective LinkedIn Marketing techniques.