The surge in information technology and easy access to a variety of information has forced business entities to go digital and the healthcare industry is no different. As more and more number of people now rely on Google for medical information, it has become imperative for hospital units and medical businesses to have dedicated medical websites and medical apps and other such software as part of strategic healthcare digital marketing.  With increasing technological innovations in the medical field, diagnosis has become more accurate. Software applications that can operate across different platforms have made it possible to connect diverse devices with one another. This connectivity makes it easier for doctors to collaborate and treat people more effectively.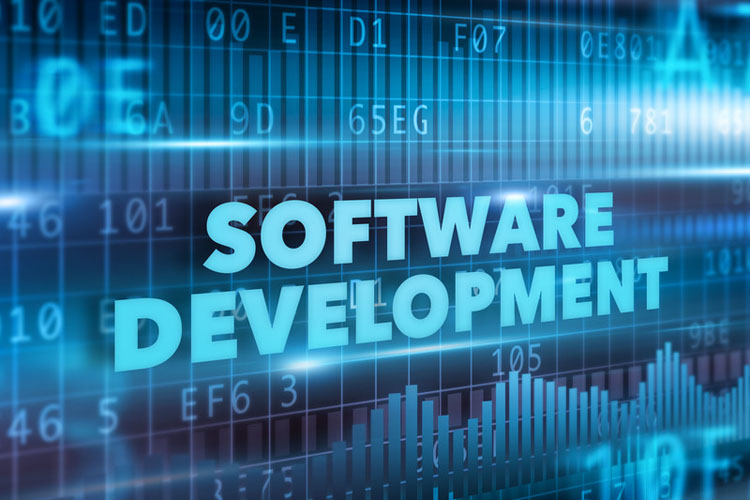 Mobile apps, web apps etc can be easily downloaded to desktop or mobile devices. There are many types of apps available today and these apps bridge the gap between the patient and the doctor – they enable booking an appointment with the doctor, monitoring health, asking queries and finding answers, getting reviews about a physician and so on. This has increased the significance of having a healthcare software development team in healthcare organizations. Outsourcing software development to an experienced team of experts is a more practical option from the viewpoint of cost and time savings. Moreover, it will help you more quickly launch software applications that meet international standards and enhance your services.
Outsourcing software development is valuable and useful only when done right. Adopting new software technology can replace old processes and ensure that organizations are more productive and enjoy increased revenue inflow. So, finding an experienced team of software developers is essential to achieve the desired result.
Here are three effective strategies that healthcare businesses can follow when outsourcing software development.  
Outsource to gain access to a larger pool of talents and skilled experts: The entire business world is now in need of software developers to be innovative and creative but it is very difficult to attract quality software developers. According to Forrester, a market research company, employers will now have to pay 20 percent above the market rates to attract and retain the talent they want. The challenge is to hire good software developers as in-house staff at an affordable rate. This is where outsourcing becomes relevant. Outsourced developers are highly skilled and experienced, and are specialized in skills that are either not available or are too expensive to hire locally. Even if you have an in-house team, your team members' expertise may not always line up with all tasks and projects. When a more specialized skill set is required, it is always better to outsource. An experienced outsourced team can offer valuable advice and a fresh perspective.
Outsource software development to supplement your core team: Outsourcing software development should be treated as a way to supplement your core team. First, consider developing an internal team for software development that has extensive knowledge about your services / products. They should keep the customer at the top of their minds and be knowledgeable about the possibilities of future product innovation. Once you have this team in place, consider leveraging an outsourced team to fill in the gaps. Leading tech companies such as Apple and Google have tried this strategy advantageously. Many start-ups have also followed suit, relying on teams of outsourced software developers. This strategy will be successful only when organizations make smart decisions regarding when to obtain help from outsourcing providers. The right time to outsource is when the company has a knowledgeable internal IT team in place, but needs to speed up processes and time to market. Correct timing will help increase productivity and ensure business success.
Opt for near-shore outsourcing to improve communication: Communication is important for the success of any software development project. Only with close communication can collaboration be enabled between team members. The team members can then learn from their mistakes, and quickly rectify them and improve their products. This is not always possible when the outsourcing is done to a far-off country and there is a wide gap in the time zones. Near-shoring allows companies and their in-house developers to work with others in closer geographical nearness and remove the barriers to communication. Since there is a continuous interaction between the business and the offshore team, they can address problems together and more quickly and arrive at a solution that will enable them to market the products/services faster.
The above-mentioned strategies would enable healthcare businesses to make a smart decision regarding software development outsourcing. Software development helps physicians monitor several aspects of their patient's health and it also makes the administration of healthcare organization easier. The right software systems help in getting the lab results easily, facilitate instant feedback delivery to patients, manage appointments and so on. A reliable provider of medical SEO services would prove to be a valuable asset as a partner to healthcare businesses looking to develop innovative software applications.