Instagram has increased its popularity within the business community by giving any Instagram business account the ability to publish stories, track audience engagement, and engage with customers. Instagram is a valuable platform for advertising since it is filled with aspirational content, celebrities, micro-influencers, fashion, and travel content. It has a number of appealing features, and Instagram Stories are one of the finest methods to grow audience engagement and brand recognition. Users now spend the most time on Instagram engaging with Stories, which has seen tremendous growth in usage over the past year. This means that it is time for companies to invest in social media marketing services that will enable them to engage directly with their Instagram Stories followers and grow their company.
Reasons to Use Instagram Stories for Marketing
Marketing in Real Time: Businesses must offer clients timely and pertinent material to maximize the effectiveness of their marketing campaigns. With real-time marketing, you can contact your customers right away and get their reaction, encouraging more people to join your campaign.
Instagram Stories Maintain Your Brand's Visibility: Stories on the Instagram App stay at the top of your followers' accounts, unlike normal posts, which are probably outpaced by content from other accounts. The exposure provided by Instagram Stories keeps your brand visible and in your customers' minds, offering you an advantage and a means to keep them loyal to your business.
Advertise on Instagram Stories: There are 1.22 billion users of Instagram, according to estimates. It goes without saying that Instagram Stories are helpful if you want to launch marketing campaigns. Instagram Stories advertising can be very effective for generating leads, boosting sales, and/or directing traffic because they are inserted between regular Stories and appear to be regular Stories.
Better interaction with your audience: Instagram Stories are engaging and a fantastic method to connect with your target audience on a more personal level. Some quick ideas include asking for opinions on a new product, running polls using the Poll stickers, encouraging followers to respond to questions in direct messages, hosting team member Q&As using the Questions sticker or via DMs, etc. Your overall engagement rates on Instagram increase the more your audience engages with you there.
To drive traffic to your website: Use Instagram to its full potential by sharing links on your Stories. To encourage visitors to return to your website, use links whenever relevant and practical. You might invite influencers to connect directly to your items if you are running an influencer marketing campaign and encourage them to mention your business in their Stories. Using Instagram Stories, you may also direct traffic to blog posts, contests, lead magnets, and any other content you want your fans to view on your website even if you're not selling anything.
Tips to Market Your Business Using Instagram Stories
Create a visual identity: Consider first and foremost how you want your brand to appear on Stories. Nothing about this is final but think whether you want the personality of your brand to appear on Stories. For instance, you might simply want to share unfiltered, in-the-moment content from behind the scenes on Instagram Stories, or you might want a much more carefully managed aesthetic and use predefined themes when posting Stories content. Consider carefully how you want your story to appear on Instagram first. Then start creating Stories that fits.
Stickers encourage conversation: Instagram Stories currently includes a lot of fantastic interactive features, like Stickers. You should actually employ Stickers to encourage interaction from your followers and so enhance your engagement if you want to make Stories work for you. Some concepts:
Conduct insightful or random polls using poll stickers.
Get to know your followers better by asking them questions or by inviting them to do so.
GIFs can be used to add some entertainment.
Request direct messages from your followers.
To link to products and encourage visitors to click through to your website, use product stickers.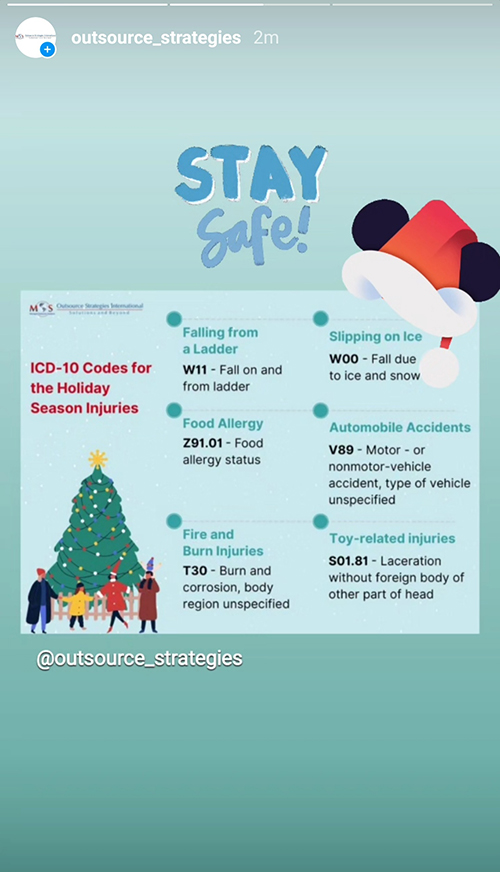 Add CTAs: Make sure your stories have clear calls to action so that your audience knows exactly what you want them to do after viewing them. This might be as easy as asking them to DM you or click on a product link.
Incorporate user-generated content: Many businesses lack the time or resources necessary to consistently provide fresh material for Stories. Most likely, your followers are producing brand-related content that you may share on your Stories. Use your user-generated content if your audience are producing it since people love to see other people just like them featured on brand social media pages.
Plan out your stories: You need to join the scheduling and automating club if you want to really take your Instagram Stories approach to the next level. Instagram may become a full-time job if you feed it. So, scheduling content for posting on your Instagram account might save you a lot more time. Get into the habit of writing your Stories content in batches rather than one at a time. The time you save by planning and producing a lot of content at once is actually considerably greater. It not only helps you plan ahead and create material that tells better tales, but also saves you time.
Utilize the highlights in Instagram Stories: Do not neglect to use highlights. Adding your Stories to the highlights broadens their audience and improves their visibility. Highlights are a terrific way to save material that your audience will find time and over again. The utility of a wonderful tutorial that you produce through a collection of Stories, for instance, need not vanish after 24 hours. You may point your followers to it whenever they require the knowledge if you save it to your highlights. There are various ways to use highlights depending on your brand. It's not necessary to limit it to tutorials. Some companies use it to highlight and store new season merchandise. It might be used by others to compile frequently asked questions.
Utilize the countdown function: A wonderful method to give your Instagram Stories some urgency is to use the countdown tool. You can add the countdown timer to your Stories promoting an event, such as the launch of a new product or a significant offer. This can boost your overall conversion rate and help you generate excitement for the event. You can also use this feature to let your clients know that you only have a limited number of a particular product in stock. Inform your customers when a hot item is about to sell out and when a new supply is expected.
Your Stories should have hashtags: You may strengthen your bonds with your present followers by using stories, but you also need to attract new ones. Stickers with hashtags are the most effective way to achieve it in your Stories. Find out which hashtags your target audience uses most frequently by conducting some research. This will guarantee that you are appearing in front of the appropriate individuals.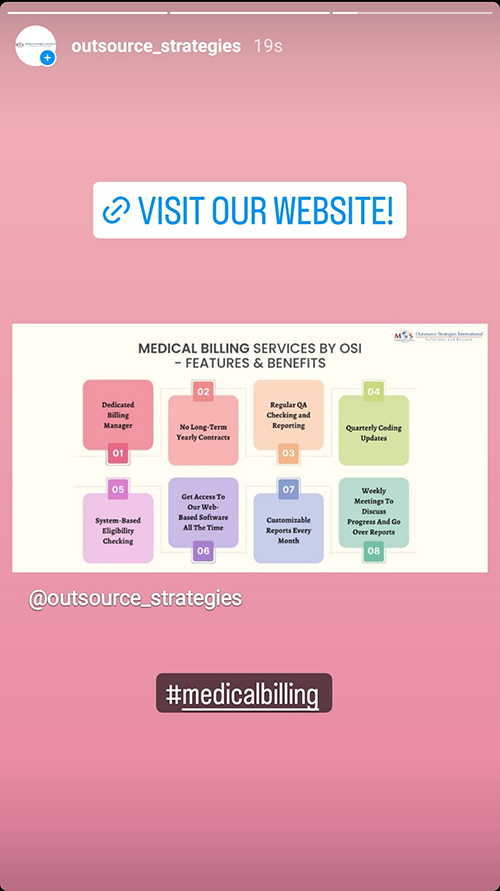 Instagram Stories are an essential component of every marketing plan. However, keeping up with all the many forms of material on Instagram might occasionally seem like an impossible chore. Your Stories should be an accurate reflection of your brand and can aid in developing relationships with your audience that go beyond simple content consumption. So, get in touch with a social media marketing service that can assist you in developing and scheduling the appropriate content for your stories.
MedResponsive is one of the top full-service digital marketing agencies in the USA. Our team is capable of managing every facet of growing your brand's social media presence. Schedule a FREE consultation with our senior solutions manager by calling (800) 941-5527.