One of the important areas addressed as part of SEO for doctors is plastic surgery. Plastic surgery is one of those medical fields where there aren't just medical reasons determining the procedures. People have various desires and expectations for their body and that drives them to various cosmetic surgery procedures. Cases where there are solid medical reasons are normally referrals where patients are advised plastic surgery by surgeons, orthopedists, oncologists and others to reconstruct parts of the body destroyed by fire, accident or diseases such as cancer. But what SEO primarily targets is the public, not necessarily other surgeons. So with SEO for plastic surgeons, you are usually targeting people who want to carry out plastic surgery for their aesthetic needs. And that's a competitive field.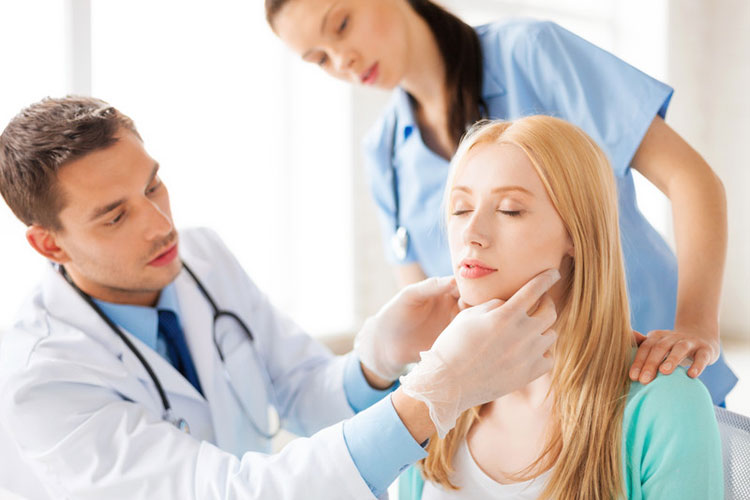 Capitalize on the Fad
There is so much traffic out there that you can tap into. Everyone wants to look good these days. The selfie trend is proof of that. In Facebook, Instagram and Snapchat you find tons of selfies. Some are content with modifying their selfies with photo editing tools to look better. But others want to dig deeper. Sure enough, there were 1.8 million cosmetic surgeries performed in 2017, according to a report by the American Society of Plastic Surgeons (ASPS). Women are more into it, since most of the procedures performed involved breast augmentation which topped at 300,378 cases. Liposuction was next at 246,354 procedures, followed by nose reshaping at 218,924, eyelid surgery at 209,571 and tummy tuck at 129,753 in 2017.
So the potential is out there. But so is the competition too. To get on top of that, your digital marketing strategies need two critical qualities – visibility and authoritativeness. Your practice must be visible and establish itself as an authority in plastic surgery. Now you're talking SEO.
Optimizing for the Right Keywords
As with any SEO strategy, it starts with keywords. You need to turn to smart keyword tools here such as Google Keyword Planner. First, get a list prepared of the plastic surgery procedures you offer. Then you need to figure out how people looking for services like that would search on Google, what keywords or search terms they would use. The Keyword Planner tool could give you related keyword suggestions as well. Prepare your list of targeted keywords and then let Keyword Planner carry out a volume search for those chosen keywords.
Geo-targeted Keywords
Location-based, geo-targeted keywords can give you the advantage here. Since there are so many practices offering the services you provide, you need to target something that gives you an edge or sets you apart. Place names are essential, and there could not be many plastic surgery facilities in that area. Besides, people usually search for clinics offering plastic surgery procedures in their town, city, village or even neighborhood. So if you're based in Manhattan, New York City you should target "breast augmentation in Manhattan", "breast augmentation NYC", "Manhattan breast augmentation", etc. That's what you need to optimize your web pages and blogs for.
Long-tail Keywords and Question Phrases
Equally important as these keywords are long-tail keywords and question phrases. More people would be searching, "how safe is breast augmentation", "am I the right candidate for breast augmentation", "can I do breast augmentation", "how much does breast augmentation cost", etc. The content in your web pages and blogs should incorporate these questions and direct, relevant answers too.
In relation to these, long-tail keyword phrases such as "breast augmentation cost", "right breast augmentation candidate", and "safety of breast augmentation" are important too. These are keywords indicating buyer intent. These buyer intent keywords are like gold for your plastic surgery practice. Tapping into them can give you a great deal of quality traffic from people who are genuinely looking to carry out some procedure.
Targeting Featured Snippets
It isn't just the conventional search engine results page (SERP) you need to be concerned about. Things have evolved, and Google now has featured snippets in the form of People Also Ask (PAA) questions that appear prominently ahead of the other search results. The answers appear in a box and each of them has a link to the source of the answer. Google picks up content from websites that seem to directly answer these commonly asked questions in an authoritative and relevant manner.
In many cases, people could just check out the PAA section and head to the link below the answers without even browsing through the search results in that search page. That means, your website or blog must be selected by Google from which to put up content in that PAA section so you have a greater chance of those genuine searchers clicking your site. You also have the answer box in the Google SERPs that appears prominently for many results.
Comprehensive Content Answering What Genuine Searchers Want
To benefit from all this, your content must answer every possible question an individual could potentially ask with regard to a particular plastic surgery procedure you offer. If Google finds it relevant, people searching for that procedure could end up seeing your answer in the PAA section and the answer box. Figuring in the PAA and answer box for all the procedures you offer could give you the traffic and the potential conversions you're looking for. While this should be the case for all your web pages and blogs, the FAQ page becomes very important here since it is full of questions regarding procedures and other related queries. Optimize the FAQ page well.
Make Your Blogs Resourceful
Your blogs can be pretty resourceful to your SEO plans by being resourceful to your readers and potential visitors. Even though there is a lot of interest in plastic surgery, there is some apprehension about the procedures. People trust practices that describe their procedures in detail. So remember, if you want higher ranking for keywords or search phrases depicting a specific procedure, your content should be more comprehensive than what your competitors offer.
Make sure you answer all the questions readers could potentially ask about a particular procedure – what the procedure is, its cost, how much time it takes, where is the procedure performed, how much time it takes to recover from the surgery, etc. There is no substitute for quality content.
Reviews Make a Big Difference
Finally, you need to encourage reviews from your current patients. This is something you need to do offline. When your service is good, and as you forge strong relationships with your patients, you can ask them to leave a review at your Google My Business listing. Positive reviews can obviously give patients the impression that you've done a great job and that can facilitate conversions. But beyond that, reviews help your rankings in Google and the major search engines.
Apart from asking for reviews offline, you can also send emails to your patients enquiring their well being and requesting their reviews. You must also analyze the mentions made on social media about your practice. Make sure there aren't any negative mentions. If you find any, in terms of comments made to your posts or random discussions, respond to them and address those flaws. That shows you're serious about your image and customer experience.
It can get overwhelming, but health content marketing is one of the specializations of SEO services in Long Island. Their services could get your practice to the next level.