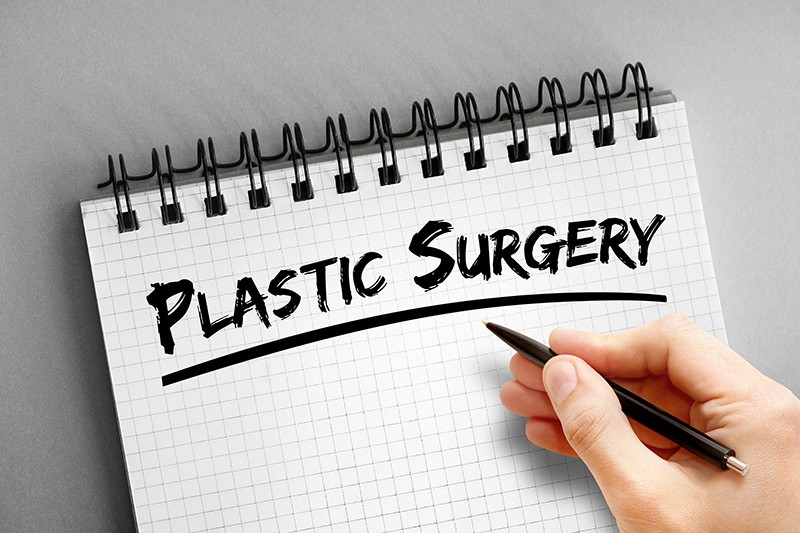 Effective marketing strategies are indispensable if you want a successful plastic surgery practice. Plastic surgery is a highly competitive specialty, not just because there are more practices offering services of high value, but because they are employing unique marketing tactics that reach deeper into the customer base. Plastic surgeons that specialize in various cosmetic procedures can stand to benefit a lot from video marketing.
Video marketing helps improve brand visibility, builds trust, and allows patients and prospects to have a clear idea about the products and services offered by the plastic surgery practice. So, plastic surgery practices planning to attract more targeted audiences to their business can consider getting assistance from organic SEO companies for video marketing.
Leverage the Benefits Video Marketing
A well-optimized plastic surgery website with an ongoing search engine optimization (SEO) strategy works wonders to attract all organic traffic, and video content marketing is a good addition to any SEO plan. As per reports from HubSpot, 90 percent of clients say that a video would help them make a right purchasing decision. In addition, a video in marketing emails may boost click-through rates by as much as 300 percent.
Video marketing allows professional plastic surgeons to provide detailed information about their practices, procedures, and processes to clients at all stages of the decision-making process. In fact, video marketing for plastic surgeons represents a way of converting more visitors into paying leads.
Here discussed are some of the major benefits of video marketing for plastic surgery practices –
Video Improves Engagement – Posting video content can improve overall user engagement. In other words, you can attract ten times as many people via a video as compared to written content.


Image Source:
Video Can be Everywhere – With its unique ability to penetrate all kinds of markets, video is an incredibly useful tool for plastic surgeons and clinics. Today, video can be played on mobile devices, smartphones, computers and this can help a practice stand out in a competitive and useful way. The goal of video strategy should be to provide users with something useful and memorable. It works best when the Videos that are analyzed target audience group is analyzed, and these videos can be used to keep them engaged and ultimately earn their trust.
Videos Add a Human Touch and Compassion – Video marketing for plastic surgeons helps add a human touch to your plastic surgery practice before the patients finally walk through its doors. The right guidance and compassion provided via video content can grab the viewers' attention and make them feel more comfortable about contacting your practice to schedule an appointment. Try to include welcome videos, staff bio videos as well as office tour videos on your website landing pages, emails and other marketing material.


Image Source:
Videos Help Build Rapport with the Audience – For plastic surgeons, it is important for their clients to know how professional they are. This must go beyond their standard educational experience as the clients need to know what services a practice offers and who is the best person in that area of service. Introducing niche-focused video marketing for plastic surgeons help grow audience and build rapport online.

Videos that showcase the plastic surgery procedures performed and the process of the procedure are ideal. Also, create content that answers prospective questions that people may have about various procedures. This will help grow audience following and could lead to higher conversions later.
Video Marketing Strategies to Help Boost SEO
Videos have become a major part of today's plastic surgery marketing. It is estimated to be over 82 percent of consumer data traffic by 2022. The growing importance of live streaming is one reason why video has been claimed as the leading form of online content. High-quality video gets a plastic surgery practice in front of their potential patients no matter how they're finding them online.
A great video will look good and be impactful on any device. In addition to capitalizing on technology to deliver a story in a beautiful format, video content is also more likely to be shared, so that your practice and brand will be visible in more places on the web.
Here are some top video marketing strategies that could help grow a plastic surgery brand –
Launch Branded YouTube Channel – YouTube is the world leader in video content. Uploading videos to YouTube offers greater visibility and more leads. In addition, you can avoid back-end worries like file storage and bandwidth, since YouTube takes care of all that for you.


Image Source:
Promote Videos on Social Media – Promoting videos via social media platforms is an effective strategy. There are several social media platforms, and you can promote your videos on popular platforms. Facebook is a "must have" in marketing for plastic surgeons. Due to its highly visual nature, Instagram can also be useful. Every time a video is released, make sure to promote it on social media. Post videos as stories that will automatically disappear after 24 hours. Stories are engaging and majority of the users are likely to view them. Customers are very likely to have a greater interest in a product or brand after viewing a story via a social media platform. Never hesitate to promote older videos, as most followers won't have seen them.


Image Source:
Embed Videos in Emails – Email marketing lets a practice reach out to leads and past customers whenever they wish, sharing promotions that might motivate them to call. Including a video in emails increases the chances that subscribers will click through, see what they have to say, and stay on the list.
Create Live Videos – Google algorithm favors live videos as these can hold the user's interest for a longer period. In addition, they also bring an increased number of users to that page's content. Brands that get in front of the audience in a direct way increases relatability and trust.
Testimonial Videos – Testimonial videos can help build trust and following with future prospective patients. Patient testimonials represent one of the easiest forms of video marketing for plastic surgeons. Testimonial videos explain how clients have benefited from your service. They can really give a positive image to your brand. Explainer or how-to videos are also effective. They can educate the audience through a step-by-step process on how your brand can help them address their problems. Present the problem in detail and describe the solution in a step-by-step process in an entertaining manner. However, make sure that you ask for real accounts from patients and don't push the issue, as there's nothing worse than a patient testimonial that sounds or appears rehearsed.
Effectively marketing a plastic surgery practice and implementing these digital marketing campaigns to can be challenging. So, you need to look for the most effective way to promote your plastic surgery business. Video marketing is one such method. Hiring the services of a plastic surgery SEO company can help create powerful videos for marketing. Such experienced companies can develop and implement a strategic marking plan that is custom made to meet a practice's needs and business goals.