Is your website content newsworthy? Why not include it in Google's News session, which is a great way to get real-time traffic.
Interesting, informative and up-to-date content of current happenings in any niche let that be healthcare, education, IT, banking, or sports, can attract readers. Google News is a great source of traffic for websites. When it comes to healthcare digital marketing, getting quality content published in News XML can attract potential healthcare consumers. While regular Google search highlights results for blog posts, articles, web pages, landing pages, and more, Google News focuses on timely news stories.
A recent study from researchers at the University Of Pennsylvania School Of Medicine found that health-related internet searches doubled during the week before patients visited an emergency department. The team examined consenting patients' Google search histories in relation to their electronic health records (EHRs) which revealed that many people do searches on their condition well before deciding to go to the hospital.
Search Engine Land reports that according to Google's criteria, sites included in the News session have to offer timely reporting on matters that are important or interesting to the audience. Also, Google News does not include how-to articles, advice columns, job postings, or informational content such as weather forecasts and stock data.
To make your interesting stories reach more readers, first submit your site for inclusion in Google News after reading the content policies and inclusion guidelines in the News Publisher Center site. Up-to-date information in your site helps improve discovery and classification of news content. A 2016 survey reported in Search Engine Journal has highlighted that over 60% of people surveyed trust Google for news more than they trust the news outlets contained in Google's index.
Here are some best practices to get your content included in Google News –
A website dedicated to news is the key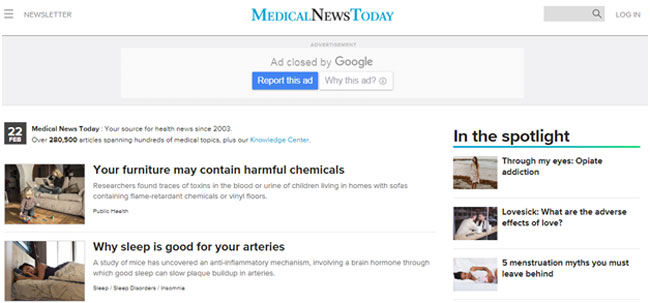 (Source link: https://www.medicalnewstoday.com/)
It is not going to work, if your website has just a news or blog section. Google supports complete news websites that can provide up-to-date news and content on specific topics and industries rather than commercial sites.
Follow standard journalism principles
Google, especially news XML accepts content only from sites that are true news publishers that adhere to strict standard journalism practices. Reports to be published in News should be original, honest and well-structured with quality anchor texts and Meta tags. Besides, all the materials provided need to be transparent, with clear information about authors, and contact information for the publication. This makes visitors trust the information and ensure that the content is from a reputable source.
Unique news articles and stories
Google News accepts only original content from credible sources and reputable authors. This search engine will not allow duplicate content such as scraped, rewritten, or republished materials to perform better than the original content.
A co-author with a high Author Rank can help get your story added to Google News quickly. Such an author can bring a higher level of authority to your site, and make the news story original and credible.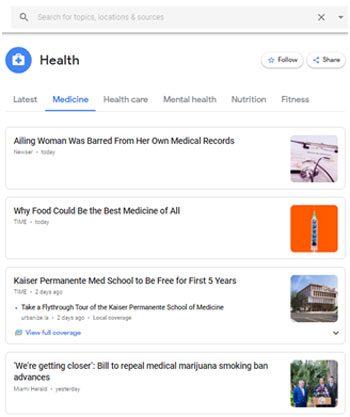 Make your content for Google News attractive by
Choosing suitable titles with concise and familiar words
Making sure that your blogs and news have unique URLs so that Google can crawl and re-crawl it on the same page instead of checking for redirects
Providing accurate times and dates and making them visible between the headline and the article text, and using the correct time zone designator for AMP or non-AMP pages
Ensuring that the ads on your pages do not exceed your content
All your content should be in plain HTML, as Google's two-stage indexing process has to be done faster with easy-to-read HTML other than JavaScript or any other sort of scripting languages. Google also recommends securing every page of the website with HTTPS to protect the integrity and confidentiality of the data users exchange on your site.
Create a Google News Sitemap
By creating and submitting a Google News sitemap, Google can find news articles on your site more quickly and these sitemaps can highlight each news article's URL, which improves exposure of the content on your site.
Regular update of News Sitemap is crucial so that Google can index your content faster and keeps their news index fresh. Google recommends including only URLs published in the last 48 hours in the News Sitemap, as it values only the last two days' content in the News Sitemap.
To include more URLs in the sitemap, break URLs into multiple sitemaps and use a sitemap index file to manage them. Never list more than 50,000 sitemaps to ensure that your web server isn't serving large files to Google News. Consider updating your current sitemap with new article URLs, instead of creating News sitemap for each update.
Google News Publisher Forum is also a great resource that provides guidance on questions that might help a number of publishers all at once with tips and advice.
In May 2018, Google launched the iOS version of its Google News app for both iPhone and iPad devices. This AI-powered app was designed to offer personalized content to users from "quality sources they trust" and to ensure that the app also "works for publishers" and supports their efforts as well. Medical blog writing services provided by professional SEO companies can help practices and specialties get attention-grabbing content in diverse formats.