While the healthcare industry is one of the highest grossing industry globally, it is yet to fully utilize its digital marketing potential. This is due to a lack of understanding of the value proposition offered by digital marketing. Digital marketing in healthcare can be used to drive traffic to your website, build reputation, boost credibility, and showcase your medical expertise. Using these digital marketing techniques doctors can reach their target audience and expand their practice. Therefore, healthcare organizations can invest in a healthcare digital marketing agency to drive more traffic, showcase their services to the digital world, grow beyond their locality, and generate more sales and revenue.
Consumers are now using the internet to look for information regarding health issues. According to Google Health Vice President David Feinberg, MD, as The Telegraph reports, an estimated 7 percent of Google's daily searches are health-related and Google's total daily health-related searches amount to 70,000 each minute. Similarly, majority of the patients book their appointments online, leave reviews online etc.
How digital marketing helps healthcare organizations
Digital marketing helps you to track your potential patient's buying behavior, tastes and preferences, and thereby provide better customer experience.
Digital marketing lets you engage your potential patients with your informative content.
Digital marketing allows healthcare organizations to segment campaigns to target local, suburban and urban areas that makes it easier for the target audience to reach you.
The use of mobile phones is rising rapidly every year and mobile phones create a new and improved way for healthcare businesses to meet consumers online.
Using email marketing and social media marketing, healthcare organizations can connect with the potential patients.
Tips to boost your sales with digital marketing
Get more potential patients with content marketing: Majority of the visitors comes from the web search, and Google gets many queries that are related to healthcare. So, providing wellness or healthcare related information that people are looking for can bring more patients to the website. Content marketing is a popular digital marketing strategy, especially for the healthcare industry. As per CMI 2019 B2B Content Marketing report, 62% of B2B marketers say they have been more successful with content marketing. High quality content along with the proper marketing strategy can get more potential patients to your content and to your website. So, invest time and resources in developing blogs, case studies or any other form of content that will let your potential patients know about the services that you offer and your expertise.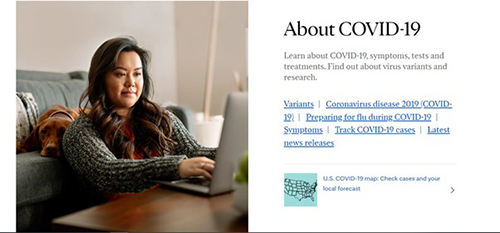 Know your customers: Developing a deep understanding of healthcare consumers is essential for any healthcare organization. Adapt to customer needs to stay successful and provide great healthcare services or products. Healthcare clients are different from other customers. So, understand and give them what they are looking for so you can grab their attention. This helps to build trust in your potential patients.
Understand buyer's organizational chart: This point is applicable for healthcare businesses such as pharmaceutical companies. Small clinics often have a single decision maker who decides to buy any product. But for big hospitals, you will have a buying group or a purchasing department. Take time to map out how each client makes their purchase and identify everybody involved in the process. Each and every client in healthcare has a different purchasing style. Get their purchasing information with contacts and networking within the organization as much as possible, and this helps to expand your influence.
Focus on your clients: Serving your customers is the good rule of thumb for any business. Make sure to improve your relationship with your clients in the long run. It is important that you learn how to effectively communicate with each of these individuals. Think about what to provide to ensure that they receive better, quicker, or more cost-effective care. If you want to become a better salesperson for your company and your clients, you need to write a convincing narrative about your company, as well.
Implement social media marketing: One of the best ways to promote your business is through social media platforms. Platforms like Facebook, Twitter, and Instagram are very popular and almost everyone has more than one social media account. Post consistently on social media to connect with the patients. The patients can also leave their reviews on social media. Social media marketing can help you thrive as a healthcare entity and be on the top of your sales game at all times.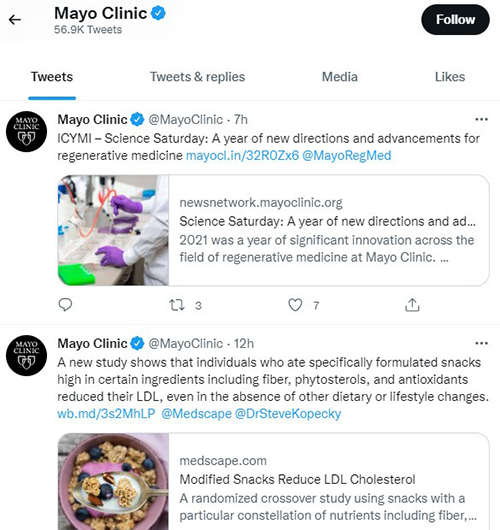 Choose Account-based Approach: Account-based approach helps you in increasing the number of your sales. This approach focuses on identifying the most influential players in the organization and communicating with them from a position of authority and expertise. Salespeople need more information and resources to help them engage prospects at critical moments in their buying process. Account-based selling is a proven strategy for gaining access to key decision makers within an organization so that you can reach your customers when they are ready to buy.
Use AI and Big data analytics: Big data analytics in medicine and healthcare integrates analysis of several scientific areas such as bioinformatics, medical imaging, sensor informatics, medical informatics, and health informatics. It helps to improve the quality of care and increases the accuracy of patient diagnosis. Data from various sources is integrated to analyze the current state of health care. Similarly, AI has the ability to gather patient insights, leading to predictive analysis. Getting patient insights helps the healthcare ecosystem discover key areas of patient care that require improvement.
Digital marketing provides you with a wide array of options for promoting and advertising your healthcare practice or business in a very modern way. Healthcare digital marketing is much more than just having a website, it is about having the right mix of digital channels that can enable you to connect with your customers. Using the right digital marketing strategies with the help of a medical SEO company, you can easily reach millions of people around the world, get more customers, and generate more sales and revenue.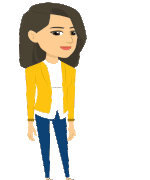 Need help with search engine optimization, content writing services, and web design services? Our team at MedResponsive can help!
Call us at (800) 941-5527 and schedule a FREE consultation with our Senior Solutions Manager.