Videos are an essential part of SEO and digital marketing strategies. Google prioritizes search results with the video above results that do not include video. Web pages with videos have a significantly higher average time on site than those without videos. It has been found that people are more likely to purchase a product if they watch product videos. Video has emerged as one of the most effective communication channels for businesses. The key to using video as part of your SEO strategy is to create high-quality content and optimize it with the help of organic SEO companies.
Videos are the most popular forms of content, and people quickly moving to a video-dominated internet. This is due to the rising use of smartphones, tablets and other devices, video use is expected to increase in the coming years. Here are some important statistics on video consumption:
Internet video consumption increased by 32% annually between 2013 and 2018 and this number is expected to grow rapidly in the coming few years.
Currently, YouTube has over 2 billion monthly active users across the world.
85 percent of internet users within the U.S. consume content through online video.
In 2021, the average person watched online videos for 100 minutes every day, an increase from 84 minutes in 2020.
Internet videos will comprise more than 82 percent of total consumer internet traffic by 2022.
Content creators, marketers and SEO companies are adapting to these changes by helping clients optimize their videos for better organic performance and ranking. Here are top strategies to optimize your videos:
Pick the correct video hosting platform: The goal of a video hosting platform is to bring viewers to your website and convert them into leads or customers. There are dozens of video hosting platforms out there. Each has its own benefits, but not all perform well when it comes to generating traffic to your website. Some platforms are more conducive to this goal than others, so choose wisely.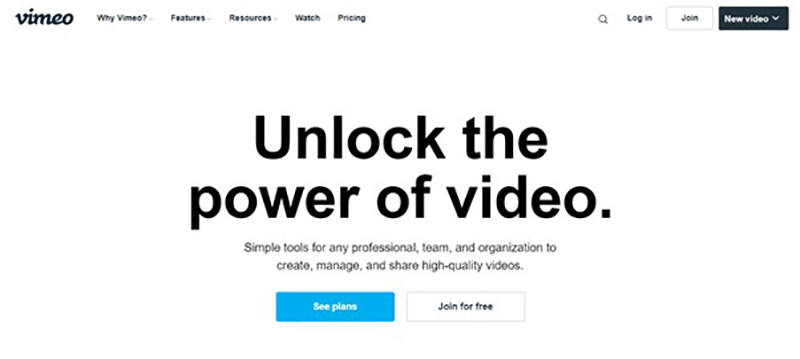 Include a video transcript: Many videos today comes with subtitles, be it on Facebook, YouTube any other platform. Having a video transcript with your videos will make them more accessible to a larger number of people. For a search engine to find your video, it requires understanding the meaning and context of the video. Transcripts allow search engine crawlers to crawl through your content and drive more traffic to your video and website. Transcripts with relevant keywords that rank high increase the chances of your page showing up in search results.
Use engaging images for thumbnails: The thumbnail for your videos has a big influence on whether or not the searcher will click on it. Choosing the thumbnail picture of your video is just like picking a book cover or the front page of your website. It must be captivating, timely, visually appealing, and related to the keyword you are aiming for.
Focus on title and description: Having a good title for your video helps to get it found. A strong title is a must if you want your viewers to find the video on search. Similarly, pay attention to the meta description which conveys the aspects of your video. Make sure to include relevant keywords in your title and meta description so that your videos will get indexed.
Make the video the focus of your page: Videos are an excellent way for your consumers to absorb your content. One of the simplest ways to improve your video SEO is to make your video more accessible for search crawlers. However, when it comes to videos, most of the time videos take a backseat on websites. They are placed below the fold on a website which makes it impossible for crawlers to find it. Visitors would have to scroll endlessly until they reach the video placed somewhere below the fold. So make sure that your videos are the main focus of your page if you want more people to view them.
SEO companies provide affordable digital marketing services for businesses of all sizes. These services include everything from search engine optimization, web design and development, social media marketing, video production and optimization, and much more.
Videos have become the most popular option for consuming content today. So reach out to a reliable digital marketing agency and get your videos optimized for search engines. Consumers will stay engaged more with video than with reading text and are more likely to convert to leads after viewing a video.