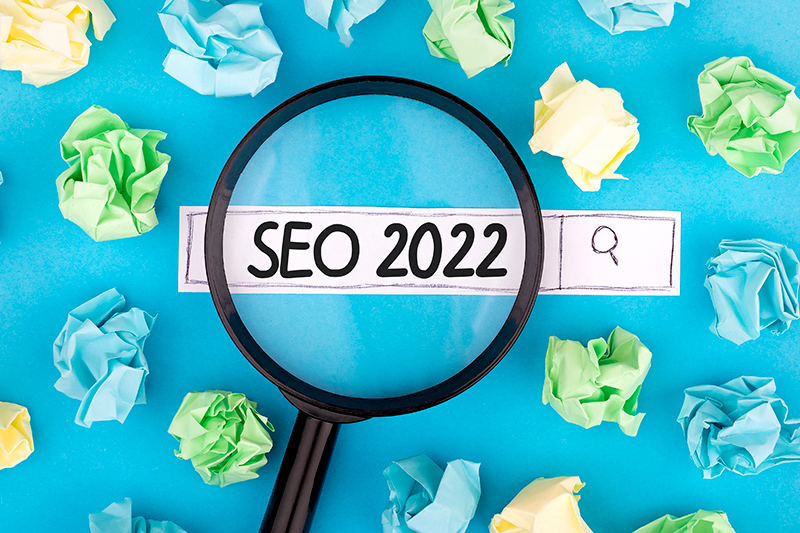 So, 2022, the New Year is just around the corner and it's the right time to research the SEO trends that will work next year.
Whether you are a business owner or a digital marketing professional, anyone looking to improve their website's ranking in search engines or expecting more leads and business growth need to be prepared with an effective SEO campaign strategy for the future years too. One among the leading organic SEO companies in the U.S., we are up to date with the current Google algorithms and updates.
So, how will SEO change in 2022? Here are some trends that our SEO team highlights and which you can focus on while creating online marketing strategies this New Year.
AI is everywhere, in SEO too
Shopping Graph
Online shopping is trending now, and so Google is working to create a better online shopping experience for customers. Shopping Graph is an AI-integrated model that is designed to help customers with relevant product listings and information as they search.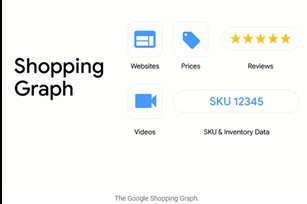 Google says that "Shopping Graph understands a constantly-changing set of products, sellers, brands, reviews and most importantly, the product information and inventory data we receive from brands and retailers directly – as well as how those attributes relate to one another."
It plays a key role in improving users' shopping experience, by allowing brands to be discoverable to high-intent consumers across Google Search, Shopping, YouTube, and Google Images.
Any screenshot in Google Photos now comes with a suggestion to search the photo with Lens, allowing viewers to see search results and find the exact product they are looking for. Shoppers can also link their loyalty programs from diverse retailers to their Google accounts. Online stores must focus on creating more keyword-rich product listings to make them appear in users' search.
Use AI chatbots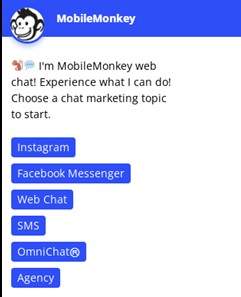 Image source
User experience can impact your website's ranking a lot. The right use of chatbots can improve engagement on the site. AI chatbots are programmed mainly to answer those frequently asked questions and help users navigate the website or app. This advanced technology simulates human conversations using NLP (natural language processing). Use bots to provide excellent customer service and thus enhance the consumer experience.
Content is still king – go for long-form
Of course, provide good content – make it longer and more conversational. Long-form content works to improve your SEO score. Long-form interactive content of 1300- 3,000 words can engage readers who visit your website. Reach the right audience with the right content. Quality content shows your expertise in the industry.
Divide your content into small sections, making it easier for readers to consume. Structure your content with H1-H2-H3 sections so that Google bots can also easily index and scan your content. Dividing into smaller sections also makes the content easily shareable.
Take a look at these quotes, they really help

"Create something people want to share." John Jantsch

"Here's everything you need to know about creating killer content in 3 simple words: Clear. Concise. Compelling." Demian Farnworth

"The only way to win at content marketing is for the reader to say, 'This was written specifically for me." Jamie Turner
Focus on E-A-T Principles for better content
E-A-T factors help determine whether a web page has useful quality content or not.
E-A-T is one of the important ranking factors for the year 2021.
E-A-T which means Expertise, Authoritativeness, and Trustworthiness are the three things you should know about, and which Google uses to determine the legitimacy and ranking power of your website. These three aspects are individually important, and excelling in all of it will help your website rank higher and also have a strong customer base.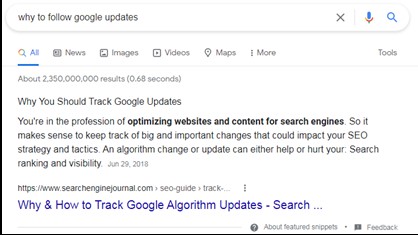 To ensure quality content –
Focus on search intent and do research to know your consumer's journey.
Create content that specifically answers your customer's queries.
Add more visuals, videos and posters to make it easy for readers to understand.
Create educational podcasts to share information with your listeners on a wide range of topics.
Create diverse content formats to show your expertise – Case Studies, eBooks, Whitepapers, Infographics, Videos and more.
Incorporate voice search optimization in your content campaigns. Keep in mind that most voice queries are answered via a featured snippet or answer box at the top of search results. Find out exactly what keywords are being featured in this and consider providing a more satisfying answer for your audience.
Keywords still matter, but why?
Keywords are the terms that readers type in the search bar or use in voice search to find what they are looking for online. Keywords provide clues on what people are actually looking for. Optimizing content with proper keywords is critical for websites to rank higher, faster, and gain more search engine traffic. Also, use voice search-impacted keywords mainly to reach local customers.
The most common types of SEO keywords are branded, non-branded, seed, page-specific keywords, head and long-tail keywords, local and global keywords etc.
Best SEO Tools for Keyword Ranking Reports
SEMRUSH
Google Keyword Planner
Ahrefs
AccuRanker
Moz
SEOprofiler
Keywords are now more important to identify the right target audience, know the audience's search intent, and drive traffic. It also matters to Google's indexing and retrieval system.
Read these tips to choose the right keywords:
Focus on user search intent
Create a seed keyword list that comes up with an initial list of words and phrases that effectively describe your core offerings.
Use a keyword ranking tool (Google Search Console, Ahrefs, SEMrush or Moz Keyword Explorer) to generate a list of what is currently (and nearly) driving traffic to your site.
Expand the current keyword list with long-tail keywords, synonyms and modifiers.
Stop –Stuffing keywords
Build – Great links
Never leave local consumers behind
Most readers expect to find local companies in search results and you'll be missing out on many opportunities to reach your target audience, if you're not there.
Consider mobile site optimization, as most people use mobile phones to find your services or products.
Optimize your website content for search terms related to your business location, city name, specialized areas etc.
Search engines mainly rely on key signals such as social profile pages, local content, and citations to provide the most relevant local results to the user.
Take a look at our infographic content
Local SEO For Multiple Locations – 5 Key Strategies [Infographic]
Optimize your GMB (Google My Business) profile
Being a local business, you need to have a Google My Business account.
(If not, don't wait. Need help with Google My Business account creation or optimization? Talk to us at (800) 941-5527!)
Optimize your GMB listings. Make sure your business operation details in GMB are up-to-date and include hours of operation, out-of-stock items, temporary closures, gift card options and updated contact information.

Optimize for Google Discover
After the launch of Google Feed in 2016, Google rolled out Discover in September 2018.Discover is an important content marketing tool for attracting quality traffic. This Google initiative aims at increasing user search experience for the long-term. However, for searches to appear in Discover, a business website must be verified, indexed, and comply with Google News content policy.
The site should also apply Google Webmaster Guidelines. This highly personalized feed actively relates itself to user interests and displays content that aligns with those interests. The content in this feed gets automatically refreshed as new content gets published. It also shows all types of helpful content from across the web.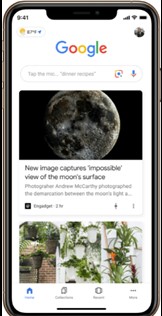 Discover aims at improving user experience (UX), by showing users content related to their interests, based on their Web and App Activity. It stresses more on visual content materials, such as images and videos. While creating content, always focus on user experience.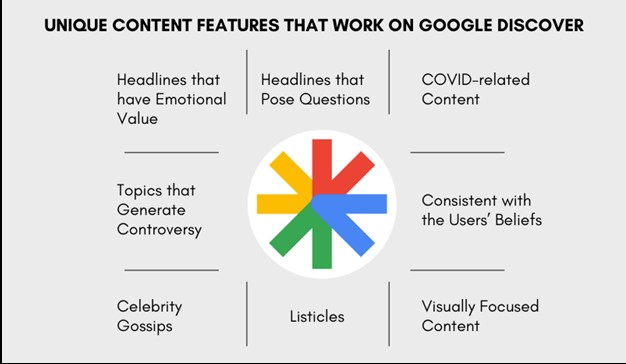 Here's what Google recommends to make your content appear in Discover –
Use page titles that capture the essence of the content, but in a non-click bait fashion.
Include compelling, high-quality images in your content, especially large images that are more likely to generate visits from Discover.
Avoid using a site logo as your image.
Avoid tactics to artificially inflate engagement by posting misleading details in title, snippets, or images to increase appeal.
Avoid tactics that manipulate appeal by catering to morbid curiosity, titillation, or outrage.
Provide content that's timely for current interests, tells a story well, or provides unique insights.
For Google to understand your RSS or Atom feed, make sure you're not blocking your feed with your robots.txt file, also keep your feed up-to-date and host your feed somewhere other than your domain. To redirect your feed, consider using a 3xx (redirects) HTTP status code.
Your page's performance can be monitored using the Performance report for Discover, which shows impressions, clicks, and CTR for any content that has appeared on Discover in the last 16 months. Make sure to provide various content types, including videos, blog posts, and more on topics that matter to you.
We recommend trying Google Web Stories, a web-based version of the "Stories" format that combines video, audio, images, animation and text to create wonderful stories. It is a great storytelling option.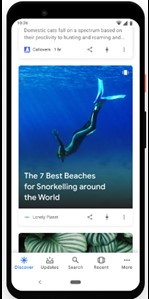 Image source
On Google Discover, Web Stories can appear on Android and iOS in the form of a carousel or as a single card near the top of the feed. Once the story is developed, make sure the Web Story is valid AMP or adheres to various AMP specifications. Web Stories can also be hosted on your own website.
Plug-ins are available to build the code to create your own Google Web Story, or take support from an experienced online marketing agency.
Common, but crucial strategies
Create social media Stories
Keep your website mobile-friendly
Track and analyze marketing campaigns of competitors
Optimize social media campaigns
Ensure your web pages load faster and are navigable
Optimize your content and keywords for voice search
Get your website designed by a professional
Add chatbots to your website – respond to users' queries
Track your consumer behavior and customer intent
Analyze your brand's presence in Google Search
Measuring your online improvement over time is a great way to know whether your SEO efforts are helping to meet your business goals.
Make use of these free tools:
Google's Keyword Planner
Google Trends
Google Search Console
Google Ads
Don't forget that UX and search intent matter more than ever.
We're always here to help! Our digital marketing agency is dedicated to implementing the most effective online marketing strategies to improve your brand presence online and thus achieve better search engine rankings.
Call us at (800) 941-5527!