Hope you've read our blog 2021 Holiday Marketing Ideas Part-I Part-1
Let us continue.
So, the holiday shopping season is already here and the shoppers are eagerly waiting for this season to buy their favorite products from leading brands at big discounts.
Have you already planned some campaigns to boost sales for the season? To satisfy the needs of holiday shoppers and increase sales, most businesses are now working on their holiday sales campaigns in advance and they are getting ready for the season earlier than ever before.
If you're not yet ready, now is the time to develop an effective marketing plan and start browsing those holiday marketing ideas. Better late than never, right? With your team's practical approach to marketing for the holidays, you can drive more sales and revenue this season. You can consider partnering with an experienced SEO outsourcing company that can meet your changing and growing marketing needs.
Check out some more strategies that we recommend.
Decorate your social accounts
Holidays offer a great opportunity to stay close to your customers. Take some social efforts to engage with your audience and get your products or services in front of them. Get it to the holiday mood and let your audience know you're well set for the season. It is evident that most people spend more time on social media platforms during the holiday season. So, keep your account current and user-friendly.
Set a holiday themed cover image


Image source
Believe in first impression, as these social media users would likely notice your profile initially. Make sure your cover photo and profile picture are updated to reflect the holiday. Consider using holiday-themed background colors in your posts. Also, add holiday-themed content such as blogs, posters, images and videos. Prepare GIFs, images, videos, PPT presentations, and more according to the occasion. Here's an example –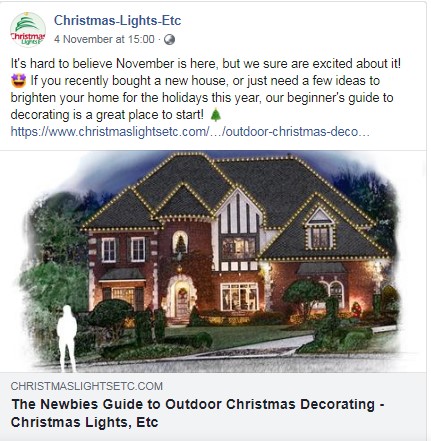 Image source
Christmas Lights Etc, America's leading and most shopped online Christmas lights store, has placed a Facebook post that links to the beginner's guide to outdoor Christmas decorating.
Let your standard logo too take holiday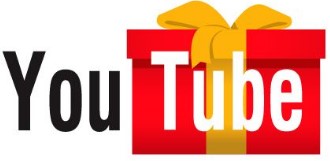 Image source
Decorate your logos with holiday theme. Slight visual changes to your current logo that indicates celebrations such as Christmas and Halloween would impress your audience. Make sure to change the logo once the season has passed.
Make use of social campaigns and ads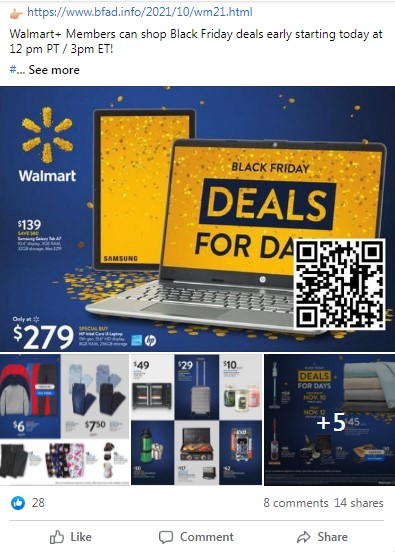 Image source
Run attractive and eye-catching social media marketing campaigns across the major social platforms your business uses, let that be Facebook, Twitter, LinkedIn or any other to get more and more eyes on your business. Consider creating holiday-themed stories in a video.
Try Instagram ads and stories
Use Instagram Ads Manager to create stories ad that are optimized to match your business objectives. Instagram provides diverse sources such as photo ads, video ads, or carousel ads to boost seasonal sales.
Create Instagram Stories for a flash sale! Here, you can sell products at a significantly reduced price for a short period. This will help increase the awareness about your product and thus boost revenue.
Choose the holidays that fit your audience the most. Optimize content for some holiday-related queries your audience might have. For instance, "how to decorate home for a holiday party" or "how to find the best Halloween candies for kids".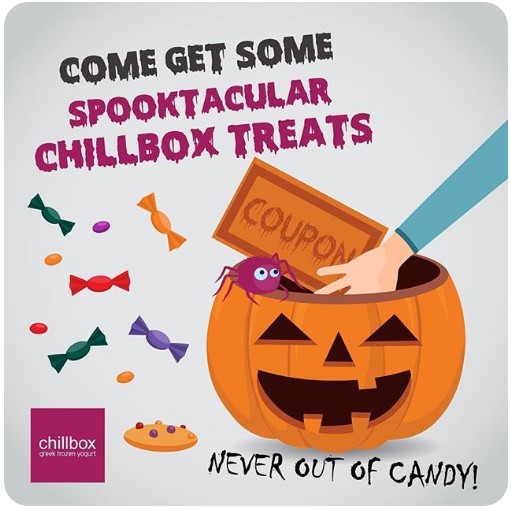 Image source
Most people use this platform for gifts. Product pins are the most important type of rich pin compared to the other three – app, recipe, and article. Go for promoted pin campaigns, as it can get your brand a lot of new users. At the same time, buyable pins also make it easy for pinners to purchase products using mobile, even without leaving the Pinterest app.
Add holiday-inspired hashtags
As shopping, deals, and sales are major themes during the holiday season, consider using attractive hashtags that attract budget-conscious shoppers and thus increase their visibility of your promotions.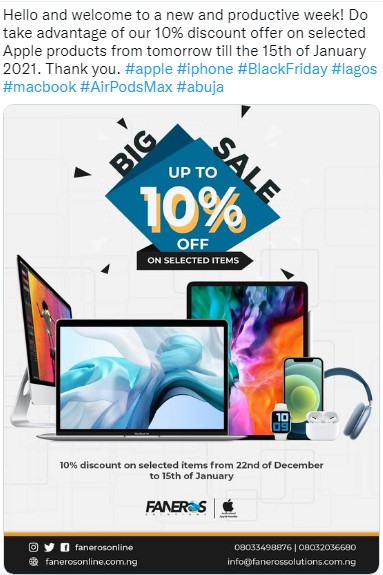 Image source
Hashtags are an ideal way to make a lot of people talk about a particular topic while making it easy for everyone around them to find those conversations.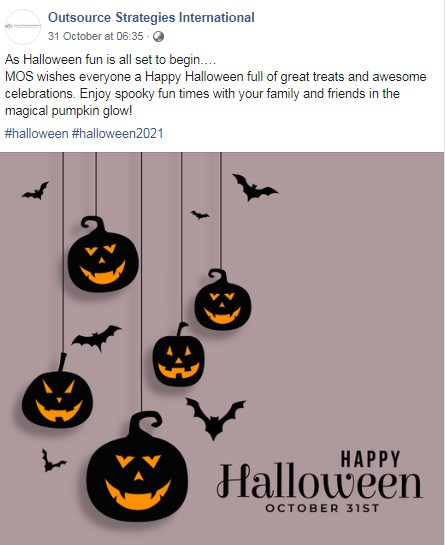 Use related hashtags, as it can spread the word about your products and promotions. Hashtags in the content help you to reach new shoppers and influence current ones on these platforms.
Personalize your website for the holidays
Provide a holiday-themed fresh look for your website, especially around the holidays. This indicates that you're celebrating the season. Focus on home page designs and highlight those special holiday offers in the home page too. Include a compelling call to action (CTA) that takes visitors easily to the dedicated services or products page.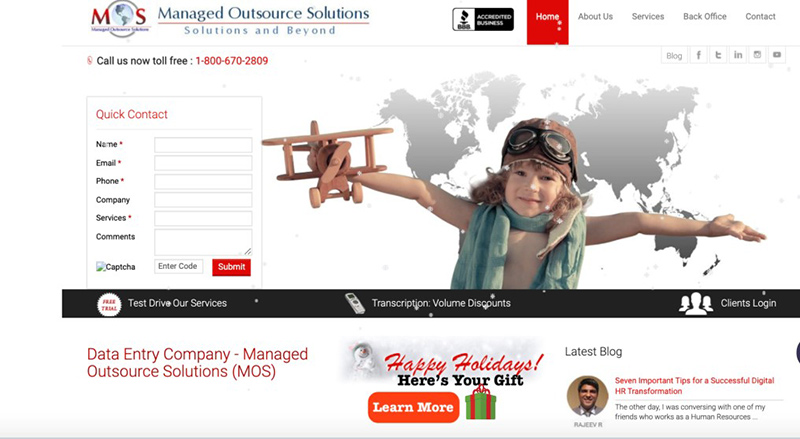 Consider adding personalized greetings for the holidays. It is also ideal to use easy features like sticky banners to update your seasonal messages. Adding a countdown timer can create a sense of urgency in customers.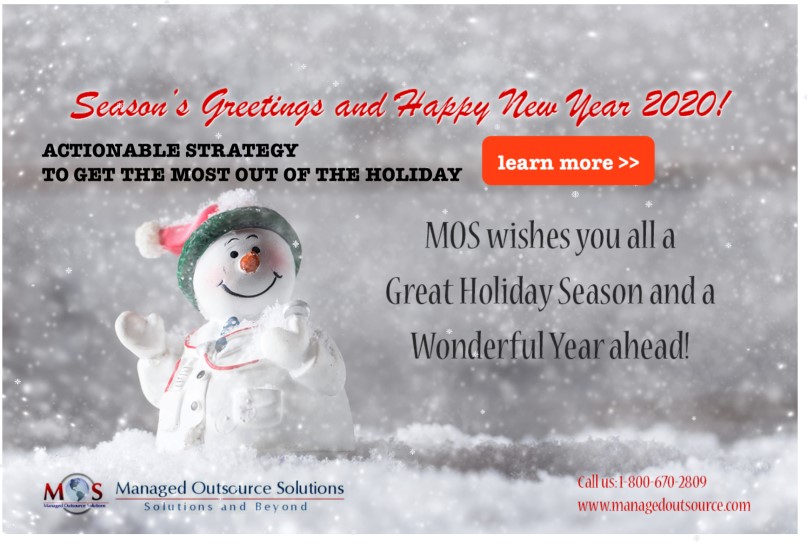 Personalized greetings can grab the attention of website visitors and encourage them to browse the holiday deals. Whatever changes you make, remember user experience (UX) matters a lot. So, make sure that the site is functioning well, even with such design changes. Also, test your website across different devices and browsers to make sure everything is displaying correctly.
Go creative with videos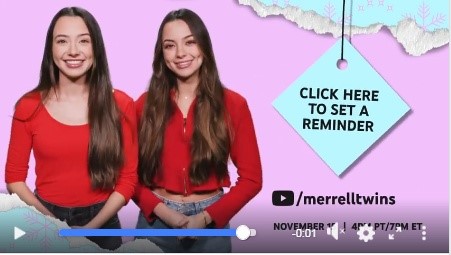 Video source
Creating a holiday video can help your brand to reconnect with customers and share the holiday spirit with your audience. Consider creating simple video eCards that includes slideshows, live-action videos, animations or any.
"How to videos" also help your customers use your products in a better way.
Here's an example –
Decorator's Warehouse, the provider of Christmas decor since 1989 has uploaded this video to help everyone design an elegant white and gold themed Christmas tree.
"Thank you" holiday videos are also getting more popular. You can also create a holiday-themed video that highlights your brand's best deals that can catch the attention of your target consumers. Add those videos to web pages, emails and social media pages to share your brand's message.
Market via email
Email marketing works especially during the time when people are looking to grab the best offers of the season. Make your holiday email campaigns stand out in the crowd and clearly communicate your holiday offers, gift ideas, and seasonal products.
I received this email from the Cisco Webex team.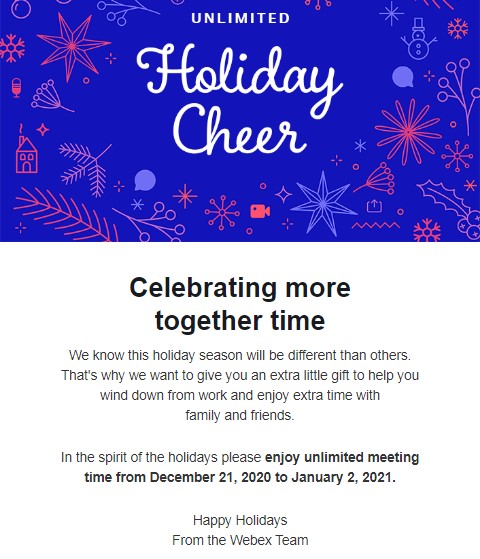 Visual treats work far better than just text content. So choose a colorful theme for the holiday sales. Email content can be related to the gift guide, sale event, coupons, gift cards, last minute offers or any. Refresh your email marketing strategies and send the emails at the right time. Consider automating time based on the audience's location, time zone or previous open times.
Some Extra Tips
Some other key tips to make your holiday promotions successful –
Consider partnering with influencers with an established and engaged community
Make sure to post a variety of content – images, videos, infographics etc
Invest in remarketing ad campaign to target users that visited your site
Interact with customers online and respond to comments
Showcase your offers and discounts clearly on your website and social accounts
Make sure your message is timely and send seasonal offers ahead of time
Send a thank you email to motivate consumers to get back to you
Avoid focusing just on one marketing tactic
Never trouble customers with too many promotional emails
Display offers and events on your Google My Business profile
Highlight your hours of operation
Incentivize or send gifts to your loyal customers, make them feel special
Offer holiday campaign deals for late shoppers
Use offline channels -TV and radio also for marketing
Make your sales campaigns easy shareable
Engage audience with questions in polls on Instagram or Facebook stories
To succeed with the upcoming holiday season, consider delivering the best deals for your customers. Consider both new and returning customers, while initiating holiday marketing campaigns. Before planning any such strategies, identify and segment your target audience, find out their preferred channels or platforms. Consider reviewing your previous marketing strategies and how it worked for you. Learn from mistakes.
Are you ready with some campaigns to boost your holiday sales?
With perfect planning, you can develop a holiday marketing strategy that drives your seasonal sales up. Consider strategies ranging from sending personalized messages or emails to highlighting attractive offers and deals your business has for this season.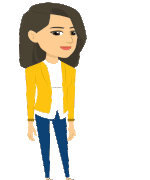 Need support from an expert in holiday SEO?

MedResponsive is here to help you. With years of experience in organic SEO services, we provide the services of skilled SEO resources. We create successful holiday campaigns that can enhance your business profile to your targeted audience and thus establish a strong online presence.

Learn how we can help your brand succeed with the year-end holiday sales! Contact us today! Dial (800) 941-5527.